Artist

ROBERTO CACCIAPAGLIA

Born in Milan, Roberto Cacciapaglia has always been particularly active in the avantgarde field.
He collaborated with Franco Battiato for the Pollution album, and released his first solo work, the much acclaimed Sonanze in 1975.
An ambitious work, entirely built on keyboards and very far from the average progressive production of those years, the album was produced with help from the German label Ohr's founder Rolf Ulrich Kaiser, and is much closer to the German cosmic music than to anything else from Italy. The artist is helped on the album by an orchestra with singers.
The 1982 album Generazioni del cielo was conceived as soundtrack to a theatre piece of the same name.

LP
Sonanze
PDU (PLD 6025)
1975
also in quadraphonic version no.PLD SQ 6025 - textured single cover with inner
Sei note in logica
Philips (6323 081)
1979
Generazioni del cielo
Fonit (LPX 155-2)
1982
2LP - gatefold cover


CD
Angelus rock
Polygram (517 420-2)
1992
Tra cielo e terra
CGD (16857-2)
1996
Arcana
BMG (74321 828322)
2001
Sonanze/Sonances and other works 1972-75
Proper (SP 004)
2001
reissue of Sonanze with 15 bonus tracks for more than 40 minutes
Sei note in logica
Proper (SP 005)
2001
reissue of the 1979 album with bonus tracks
Universal (0602527122069)
2009
new with mini-LP single cover, issued as part of the box set Progressive Italia - Gli anni '70 vol.2
Generazioni del cielo
Proper (SP 006)
2001
reissue of the 1982 album with bonus tracks
Tempus fugit
BMG (82876 508862)
2003


SINGLES (with picture sleeves)
Acufene
Cactus
Ricordi (SRL 10951)
1981

All the albums by Roberto Cacciapaglia are not particularly easy to find. Among them the rarest is Sonanze. No counterfeits exist.
Sonanze and Sei note in logica had vinyl reissued by the Spanish Wah Wah/Supersonic Sounds label (with cat.nos LPS105 in 2011 and LPS111 in 2012). The Russian label Mirumir reissued in 2013 Sonanze (MIR 100702) and Sei note in logica (MIR 100703) and in 2014 Generazioni del cielo (MIR 100730), all with bonus CD version of the same album.
Sei note in logica has been reissued by Universal in 2009 as part of the 6CD box set Progressive Italia - Gli anni '70 vol.2 (no. 0602527122021).
A 1979 album for Durium, called The Ann Steel album is often mentioned in the Cacciapaglia discography, but this was in fact composed and produced by him as a solo album by the American singer and model Ann Steel.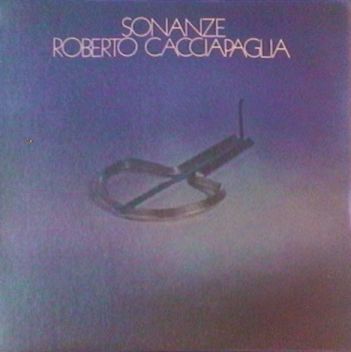 Sonanze - LP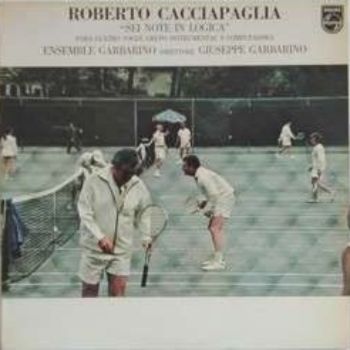 Sei note in logica - LP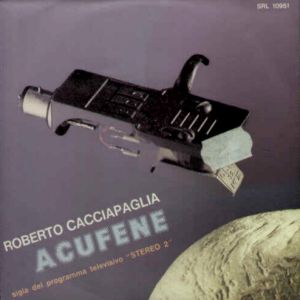 Acufene - 7" single

The artist has his own website at http://www.robertocacciapaglia.com

Thanks to Damiano Bonciani for information.