Artist

L'ESTATE DI SAN MARTINO

Marco Pentiricci (vocals, guitar, flute)
Riccardo Regi (12 string guitar, vocals)
Stefano Tofi (keyboards, vocals)
Adolfo Broegg (guitar, vocals)
Mauro Formica (bass, vocals)
Sergio Servadio (drums)

A group from Perugia with a very long story, that sadly hadn't left any recordings until recently, apart from a lonely track on a rare split promo single.
L'Estate di San Martino was created in 1975 to provide the musical background to a theatre play, Alete, with a sound mostly based on acoustic guitars, flute and percussion. the initial line-up featured Marco Pentiricci and Riccardo Regi along with Giuseppe Petrazzini (acoustic guitar), Sergio Spennacchioli (percussion) and Marco Vagni (bass).
In 1978 the group took part in the Centocittą contest, reaching the final show in Capri and winning the chance of recording a single for RCA. The record was released, but only in promotional form and with another group on the back side.
In the following years the line-up became stable with the addition of new musicians to enrich the sound, with use of keyboards, electric guitar and drums, and the group had an intense live activity mostly in Umbria, with shows based on concept projects, and long tracks with large instrumental parts. The line-up mentioned above was the longest lasting in the group's life, but among the musicians involved in the group since the beginnings were also bass players Antonio Abbozzo and Massimo Baracchi, Luca Castellani on electric guitar and drummer Guglielmo Balucani (who also designed the nice logo that appeared on the band's posters).
After the split, that arrived in 1993, Stefano Tofi, Mauro Formica and Sergio Servadio have remained in the music biz, playing with many Italian artists.
Adolfo Broegg, after a long experience in Assisi with the medieval-inspired Ensemble Micrologus group, suddenly died in 2006.
The Alder CD, issued in 2006, contains a full show recorded in Perugia in 1983, and it gave the group a chance to reunite once again, with many concerts in their area.
In 2007 a new studio CD, Febo, is another concept-album written in the early 90's.
L'Estate di San Martino appears in the Io ti canto, io ti racconto DVD box set issued in April 2008 to commemorate Adolfo Broegg two years after his death, with their own live set and a jam with Francesco Di Giacomo and Rodolfo Maltese of Banco del Mutuo Soccorso.
In early 2008 Massimo Baracchi rejoined the group replacing Mauro Formica, due to the latter's schedule reasons.
The third CD by this group is from 2012, entitled Talsete di Marsantino. A mostly instrumental album, it features some cameo appearances by Steve Hackett, Francesco Di Giacomo and Bernardo Lanzetti. The same album tracks have been rearranged in acoustic version for the 2015 CD, ESM#40, that celebrates the 40 years of this group.
Their latest album is Kim, a nice concept album issued in 2022, with new singer Andrea Pieroni now in the band.

LP
Talsete di Marsantino
AMS/BTF (AMS LP60)
2012
gatefold cover - limited 300 copies issue
Kim
AMS/BTF (AMS LP170)
2022
limited 300 copies issue - single cover with insert


CD
Alder
AMS/BTF (AMS 106)
2006
live 1983 a Perugia - mini-LP gatefold cover - now deleted
Febo
AMS/BTF (AMS 128CD)
2007
mini-LP gatefold cover
Talsete di Marsantino
AMS/BTF (AMS 203CD)
2012
mini-LP gatefold cover - also in limited issue with a bonus DVD
ESM#40 (Talsete, il viaggio acustico)
AMS/BTF (AMS 256CD)
2015
mini-LP gatefold cover
Kim
AMS/BTF (AMS 339CD)
2022
mini-LP gatefold cover


VARIOUS ARTISTS COMPILATION ALBUMS
Italian Prog bonus CD (with Sere d'agosto)
AMS/BTF (AMS CD 100)
2008
unreleased track - bonus CD sold with the ItalianProg book


PROMOTIONAL AND JUKEBOX SINGLES
Il bimbo e l'eroe
RCA/Centocittą PB 6219
1978
promotional single with picture cover - backed with Gli Urbevetus/Movin' in

The 1978 single was only released in promotional form by RCA and distributed to local radio stations.
All the group's CD's have been released by BTF/Vinyl Magic's label AMS with mini gatefold cover and booklet. The third one, Talsete di Marsantino had a standard CD issue and a limited pressing with a bonus video DVD. The same album has been issued on vinyl in 300 copies only, some of which containing an insert signed by Steve Hackett and Francesco Di Giacomo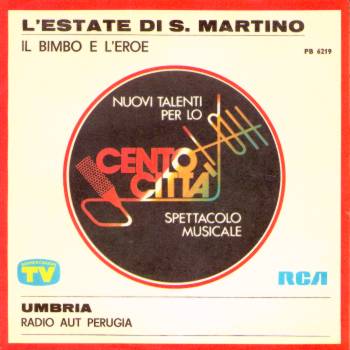 Il bimbo e l'eroe - 7" single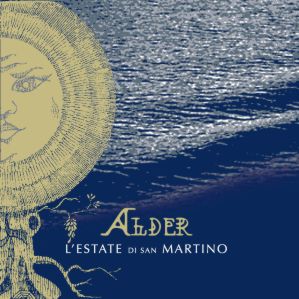 Alder - CD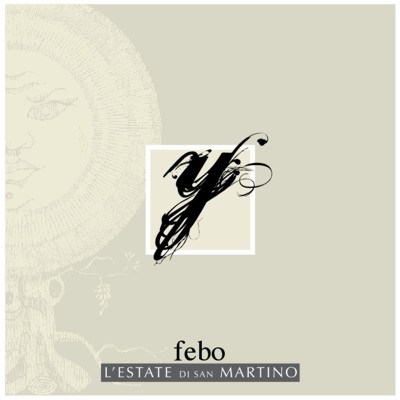 Febo - CD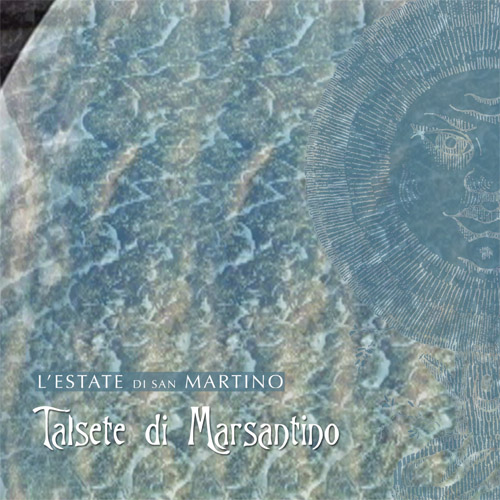 Talsete di Marsantino - CD/LP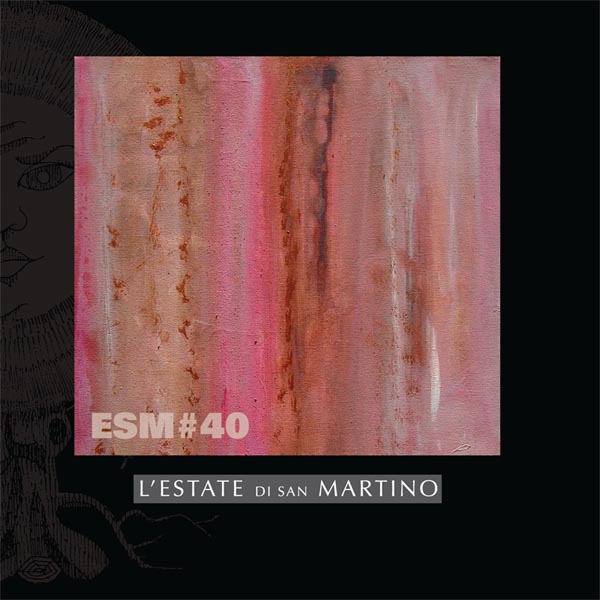 ESM#40 - CD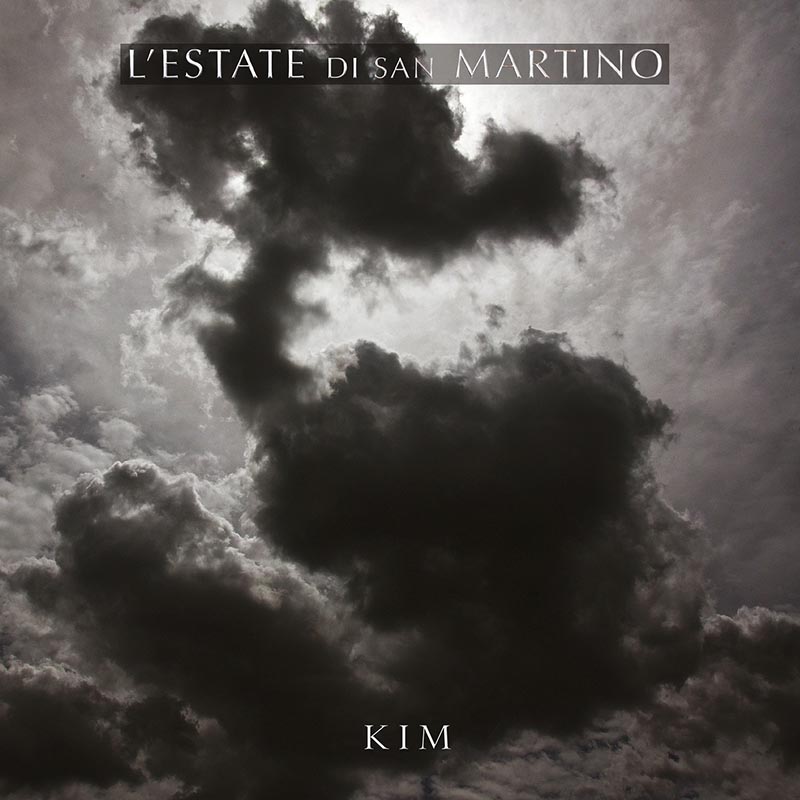 Kim - CD/LP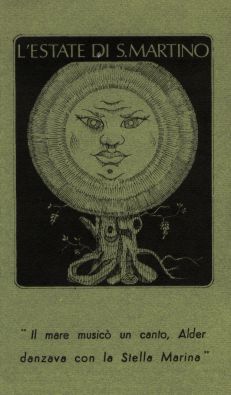 Alder 1983 concert brochure



Click on pictures to enlarge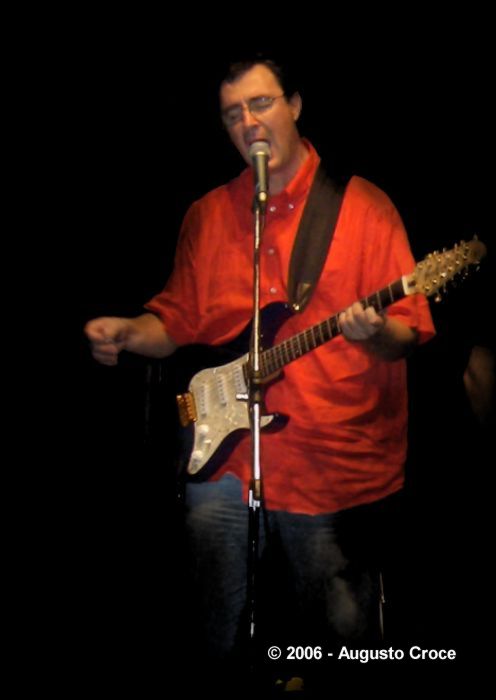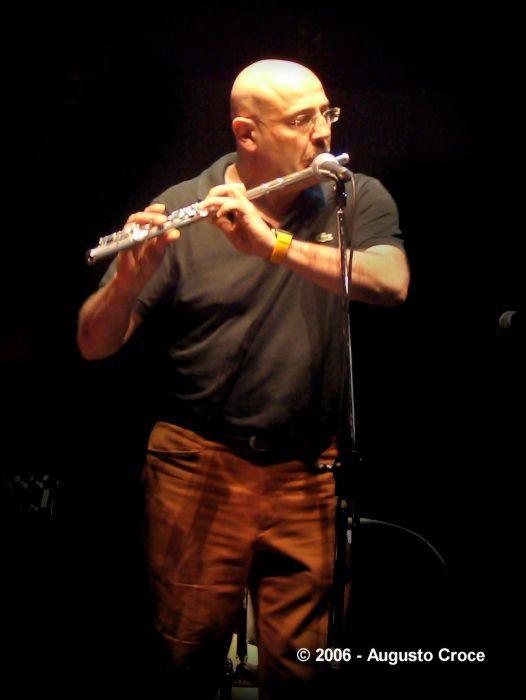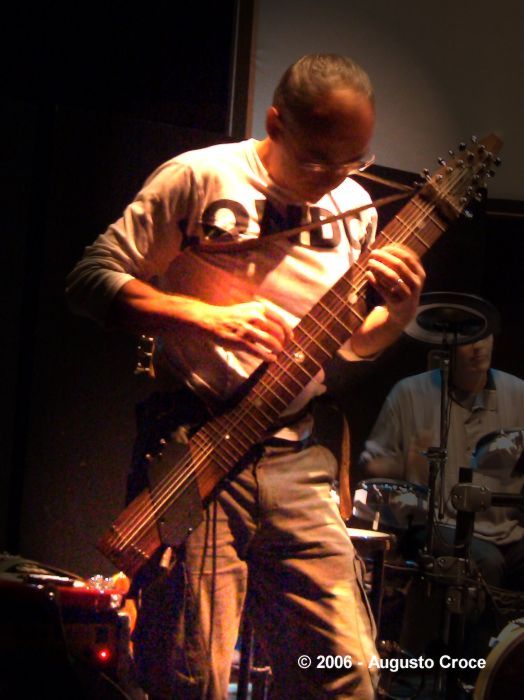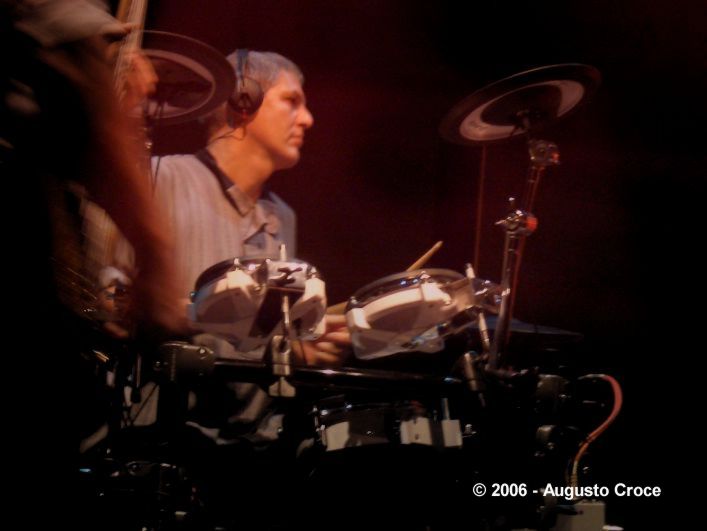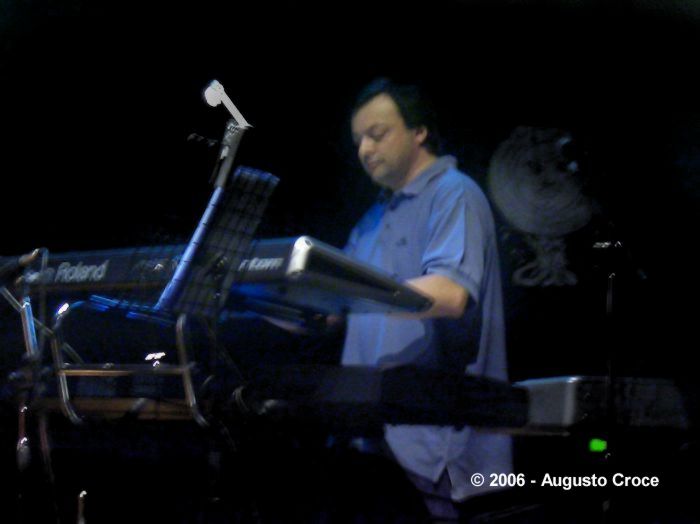 Live at Dusk Day, Orvieto TR, 24-sep-2006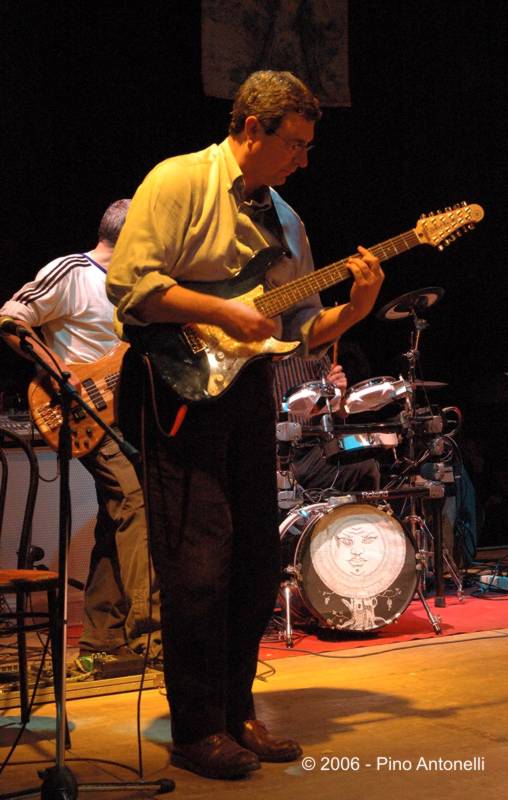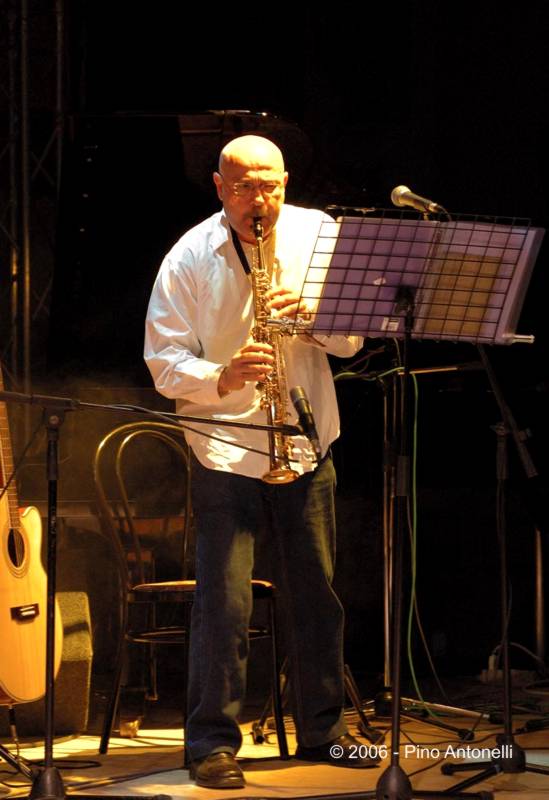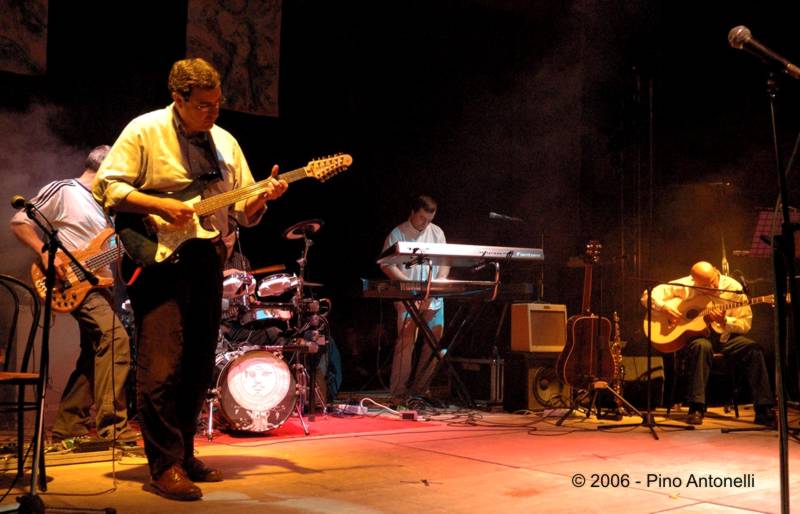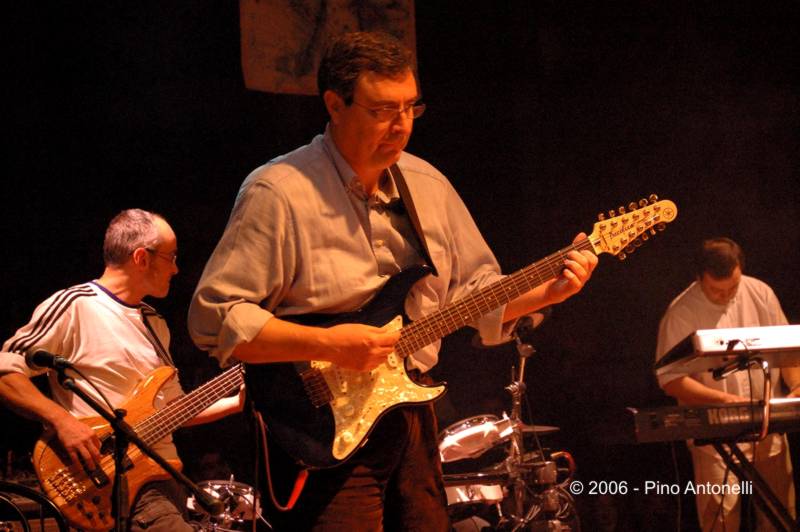 Live "Io ti canto" concert, Foligno PG 28-dec-2006
Photos by Pino Antonelli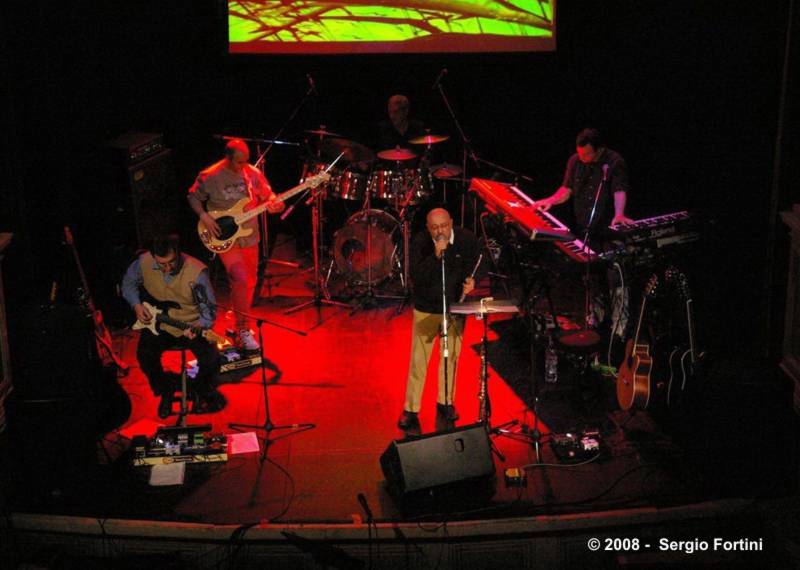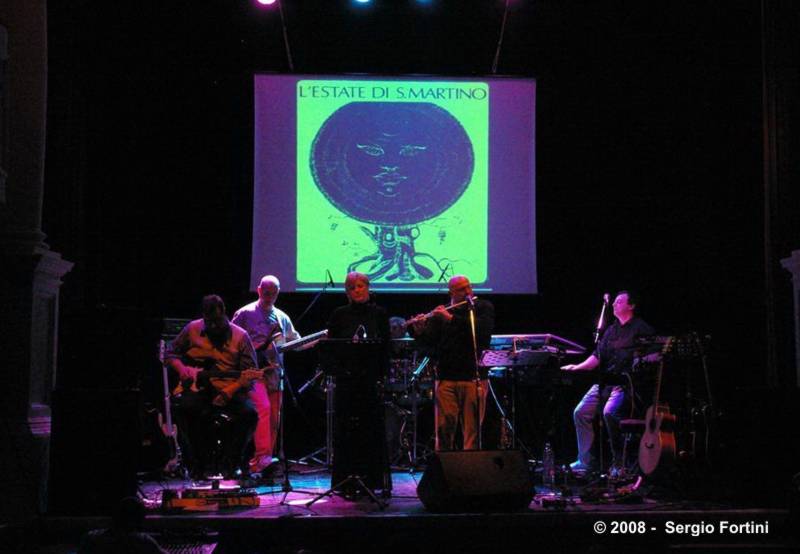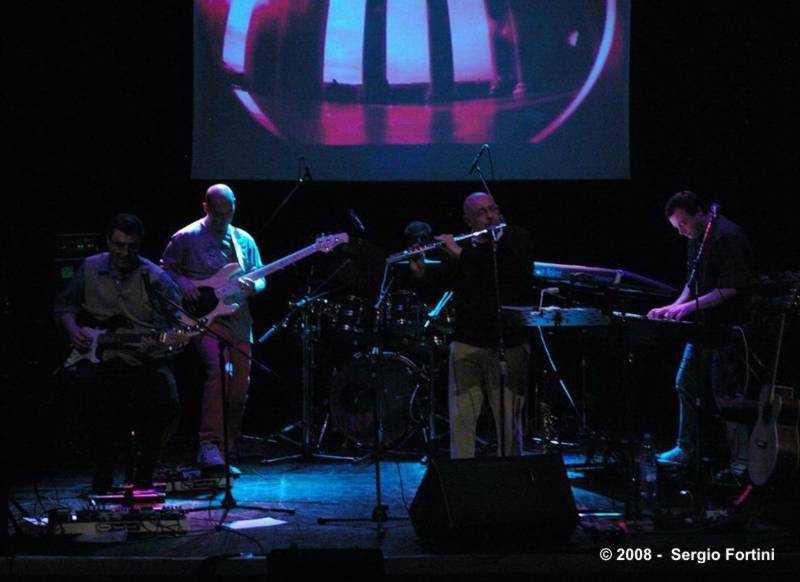 Live in Spello PG, Teatro Subasio 22-apr-2008
Photos by Sergio Fortini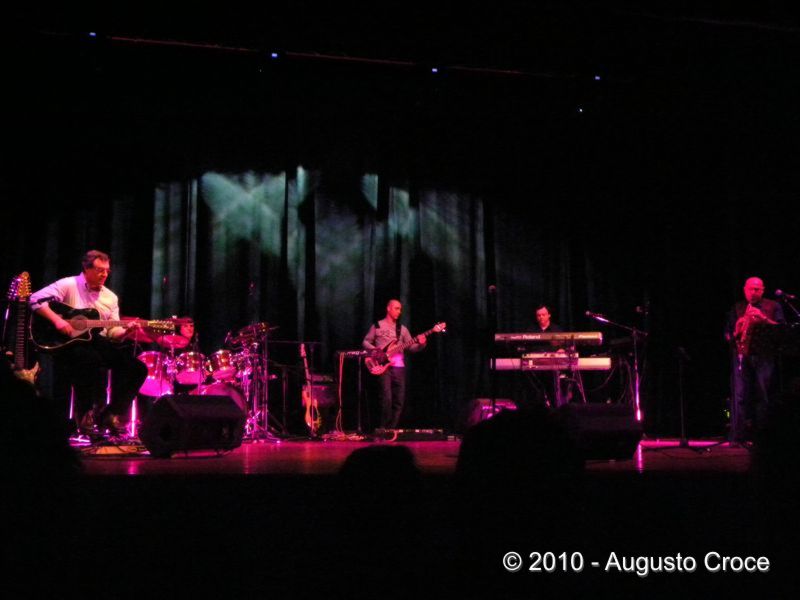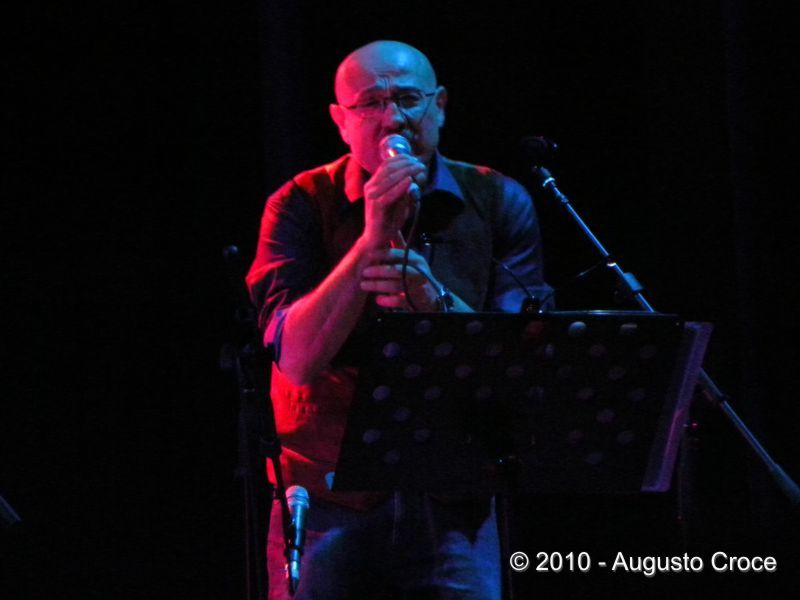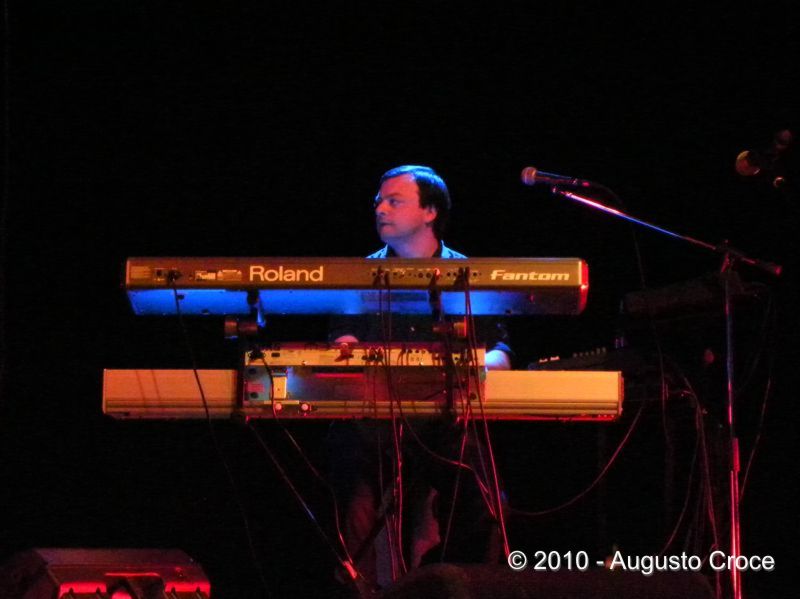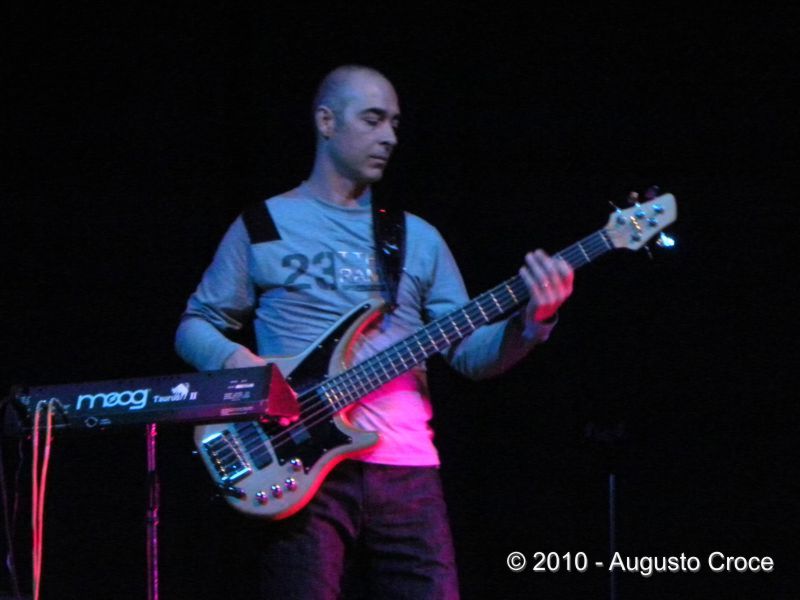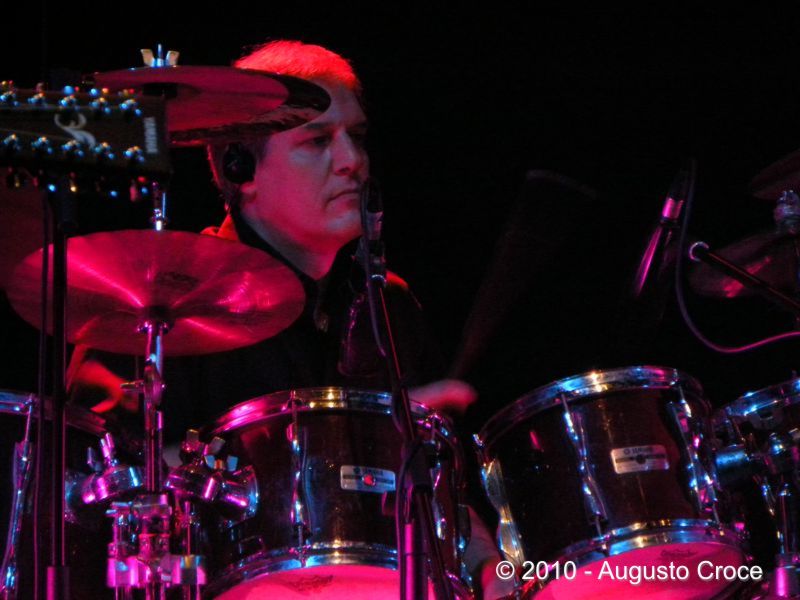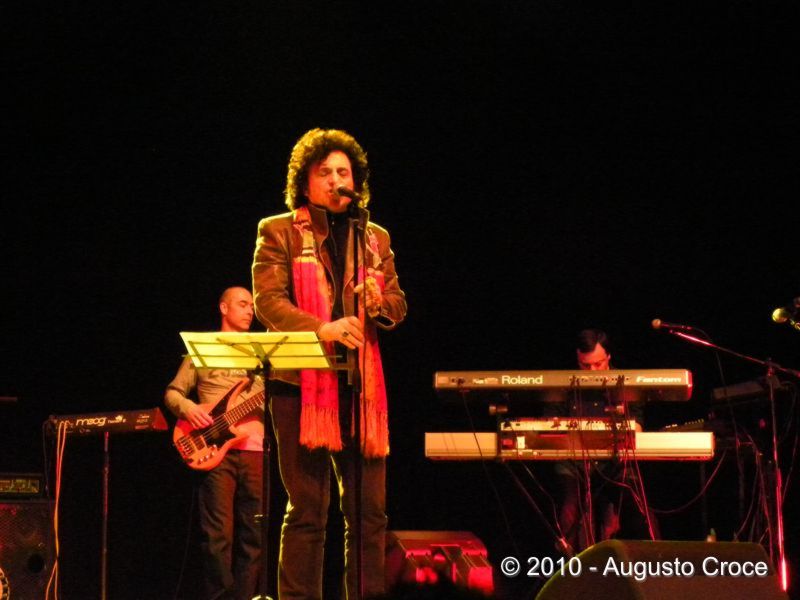 Live in Perugia, Teatro Brecht 19-mar-2010
with special guest Bernardo Lanzetti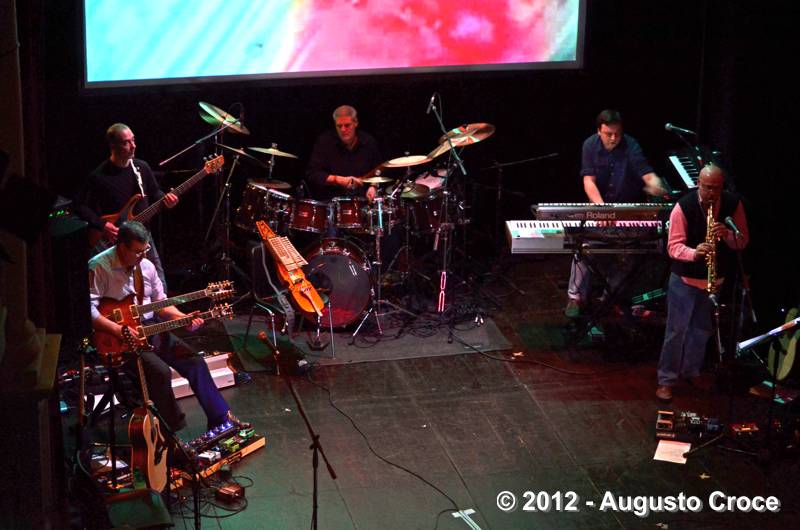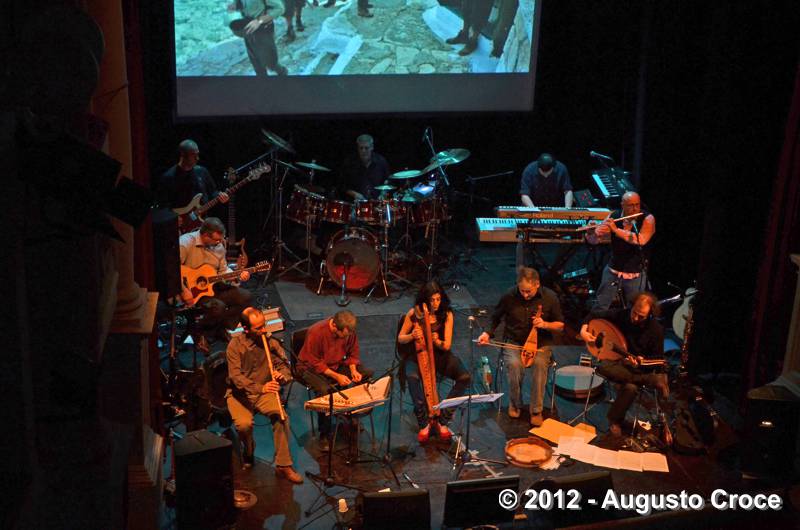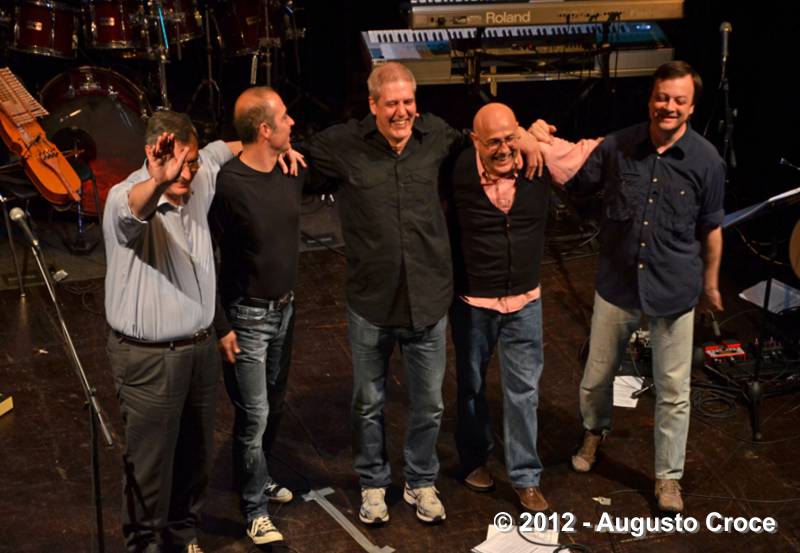 Live "Insieme per Adolfo" concert, Spello PG, Teatro Subasio
26-apr-2012 with guests Micrologus

L'Estate di San Martino has a new website, www.estatedisanmartino.it/

Thanks to Marco Pentiricci, Riccardo Regi and Stefano Tofi for information and pictures.
A big thank you to Pino Antonelli (www.pinoantonelli.com) for some of the photos in this page.