Artist

FORUM LIVII

Beppe Pippi (guitar, bass, vocals)
Renzo Tortora (guitar, vocals)
Jay Roberts (Geoffrey Robert Farthing) (bass, keyboards, vocals)
Pasquale Venditto (drums, vocals)

A group from the Forlė area, formed in Autumn 1971 by four experienced musicians, guitarist Pippi had released some singles with I Baci and I Lorenz, bass player and keyboardist Roberts had come to Italy in the 60's with English garage group The Primitives and lived in Riccione, Pasquale Venditto and "Pitone" Tortora had played with I Cliffters.
Forum Livii was the ancient latin name of Forlė, and it was chosen for the group by their friend and manager Willy David, who introduced them to the lyricist Franco Migliacci, co-founder of the MiMo label, that signed them.
The first single, Space dilemma, a nice hard prog track, despite a good appearance of the group at the Rome Villa Pamphili Festival, was unsuccessful, and their presence at Cantagiro tour ended in a long series of bottom placings. In the meantime the group began working to a concept album based on the Lewis Carroll novel Alice in wonderland, which was never completed.
In the second half of 1972 Pippi and Jay Roberts quit the group, the former to join Silver & i Baci, while Roberts relocated to Milan to play in Simon Luca's group, but in 1973, due to a serious hand nerve injury, went back to England.
And it was from Silver & i Baci that came new bassist Gabriele Biondi, for a new three-piece line-up, with which Forum Livii played at the "Manifestazione Pop" held at Rome's Piper Club in November 1972, and issued a second single, Riverside, once again sung in English. The piano on this single was played by Gaetano Curreri, who was playing with Le Cinque Lire at the time and would later form Stadio [very popular in Italy since the late 70's].
While the group was working in studio on the single, their label asked them to record an LP with 12 Italian sung songs, in order to achieve a better TV promotion. The album was recorded in a hurry by a line-up of Venditto, Biondi and Tortora again with Curreri, and included 11 Italian translated cover versions of foreign hits among which Imagine, Everybody's talkin', Rocket man, Alone again, and only an original cut, Vivere per amore. The recordings were completed without the band, with help from keyboardist Piero Pintucci and the LP was pressed in November 1972 in just a few promotional copies under the name Amici dell'Hobby (Hobby Bar in Forlė was the meeting point for the musicians of the town) to avoid connections with Forum Livii's previous production.
At the end of 1972, depressed by the lack of success and concerts, the group tried to take a keyboardist in, but Foscolo Bisacchi only stayed with them for some months. In 1973 the three musicians, with newcomers Alberto Pippi on keyboards, Vittorio Benini on sax and Alberto Malaguti on second guitar, took back the name Amici dell'Hobby which had been used for their LP and devoted themselves to dance music.
Pippi and Venditto later played with Reattori Caldi for a lonely single in 1973 and with Ivan Graziani on various albums between 1979 and 1994, while Tortora and Venditto joined Ibis for their last album in 1975.

SINGLES (all with picture covers)

Space dilemma
Homesick
Mimo (ZM 50199)
1972
Riverside
Mary
Mimo (ZM 50271)
1972
GLI AMICI DELL'HOBBY

LP

Gli amici dell'Hobby
Mimo (ZSKM 55125)
1972
only released in promotional form

Both singles are very rare and collectable. They have never been reissued in any form.
The LP Amici dell'Hobby, recorded by Forum Livii in 1972, was only issued in promotional form, probably with blank cover, and is very rare.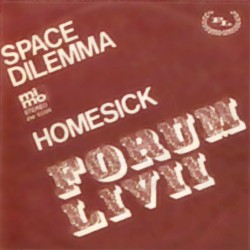 Space dilemma - 7" single cover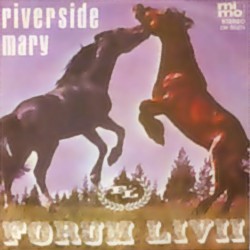 Riverside - 7" single cover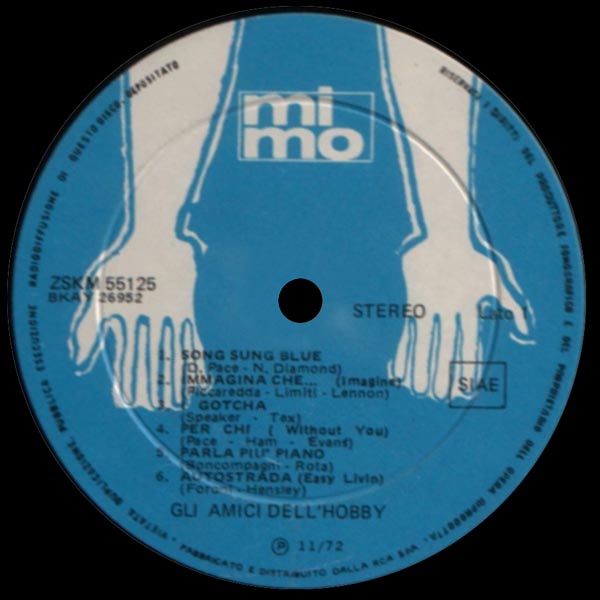 Gli Amici dell'Hobby - promo LP label

Thanks to Antonio Rosetti, Renzo "Pitone" Tortora and Simon Luca for the information on the story of the group