Artist

MO.DO.

Valerio Cherubini (guitar, flute, vocals)
Stefano Barzaghi (guitar)
Gianantonio Merisio (keyboards, vocals)
Roberto Colleoni (bass)
Walter Locatelli (drums)

A minor band from Bergamo, founded in 1978 from the ashes of Dalton by drummer Locatelli, that only released an album in 1980.
La scimmia sulla schiena del re is a short eight-track album with the usual classical influences and some Gentle Giant-inspired sounds and rhythm changes. Half of the tracks are instrumental with the opening Preludio in D one of the best cuts.
Unfortunately there was no more interest in progressive music when the album came out and it had a limited distribution causing the band to split soon after.

LP
La scimmia sulla schiena del re
IAF (LPA 90001)
1980
single cover
AMS/BTF (AMS LP 116)
2016
reissue of the above


CD
La scimmia sulla schiena del re
Mellow (MMP 162)
1993
reissue of 1980 album

Hard to find, La scimmia sulla schiena del re was issued on the small IAF label that had also produced the second album Argitari by Dalton, and had a very limited local distribution. It came with a cheap single cover.
The album was reissued for the first time on vinyl in 2016.
No counterfeits nor foreign issues exist.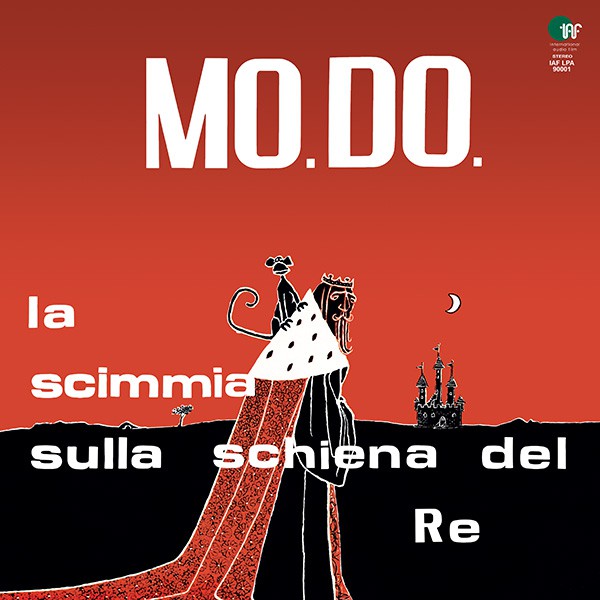 La scimmia sulla schiena del re - LP