Artist

LA PENTOLA DI PAPIN

Ferruccio "Ferry" Bettini (vocals, keyboards)
Angelo Lenatti (guitar, vocals)
Dory Dorigatti (bass)
Bruno Stangoni (drums)

A group from Sondrio, Lombardy, formed in 1976, La Pentola di Papin only released an album the following year for the small Disco Più label.
Two of the musicians, Bettini and Stangoni, had played together since the early 70's in various bands, I Tronchi, Le Lacrime, Vitamina C.

Zero-7 is a good album, though not essential. It shows slight classical influences with keyboards to the fore, but a fuzz guitar takes it back to some early 70's atmospheres. With only a few concerts in their area, the group broke up soon after the LP release.

LP
Zero 7
Disco Pił (DP 39010)
1977
gatefold cover


CD
Zero 7
Vinyl Magic (VM 034)
1993
reissue of 1977 album with different cover

Zero-7 appeared on the small Disco Pił label with a gatefold cover, probably issued in a very limited number of copies and is a rare album. The album has been reissued on CD with a different cover design.
No counterfeit exists nor foreign issues.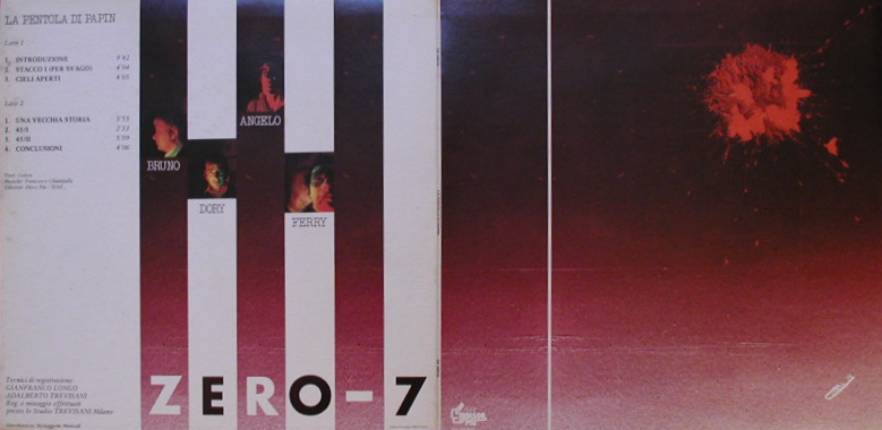 Zero-7 - gatefold cover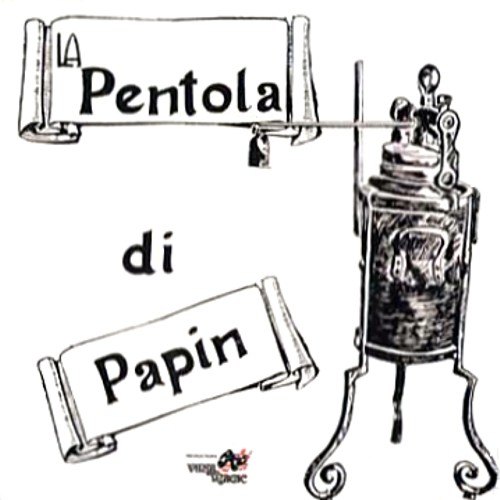 Zero-7 - CD reissue

Thanks to Franco Sciscio for the information he found on this band