Artist

ARMANDO PIAZZA

Very few people probably knew these album until the end of the 90's, as they went totally unnoticed at the time. The reissue of both LP's on a single CD, released for the first time in 2001, gave many people the chance to know this artist, listening to his works for the first time.
Armando Piazza, singer-songwriter from Naples, only released two albums with curious titles on the local B.B.B. label (that also released the Showmen 2 album), mostly selling them by himself in concerts and through magazines.
The albums contained acid-psych ballads, all English-sung and mainly based on acoustic guitar but sometime with good use of electric instruments, they're also notable for the help of American musician Shawn Phillips (who lived in Naples for some years) on guitar and bass.
Totally disappeared from the musical scene, Armando Piazza passed away in 2021.

LP
Suān
B.B.B. (BSLA 0002)
1972
laminated gatefold cover with attached four-page booklet
Naus (ars mensuralis)
B.B.B. (BSLB 0011)
1973
laminated single cover


CD
Suàn/Naus
Akarma (AK 1027)
2001
reissue of 1972 and 1973 album on a single CD - mini LP quadruple foldout cover
GDR/BTF (GDRCD 1105)
2016
new reissue with mini-LP gatefold cover

Both albums are rare to find, especially the first, and have probably been released in very small quantity by the small B.B.B. label. The albums were poorly distributed in shops and were privately sold at the time by Piazza through Ciao 2001 and other magazines. No counterfeits exist.
The cover of Suan exists in two versions, the first with the 4 page insert having a white background, the other (apparently the rarest one) with lyrics in white type on black background on a 2-sided insert. The later version also has a difference in the outer cover, where the "moustache" logo and the catalogue number (which are located on the front in the version with the white inner) are on the back cover here.
Suān was reissued on vinyl for the first time in 2008 by the greek label Missing Vinyl (cat.no.MV002), in a nice limited pressing faithfully reproducing the original cover and including the lyric booklet (with white background).
Second album Naus (subtitled Ars mensuralis) had a laminated single cover. The catalogue number on both cover and label is BSLB 0011, but on the matrix is BSBL 0011. The difficult numbering system adopted by B.B.B. on their records had even confused them!
Both albums were also issued on cassette (these were produced in Belgium by Ampex but have the B.B.B. logo) and 8-track cartridge.
The cassette tape version of Suàn (cat.no. NL PP 22), omitted the track I met a woman, but it also exists in a second edition with different artwork that's credited to Shawn Phillips and Armando Piazza; this was probably issued later, when Phillips was well known in Italy.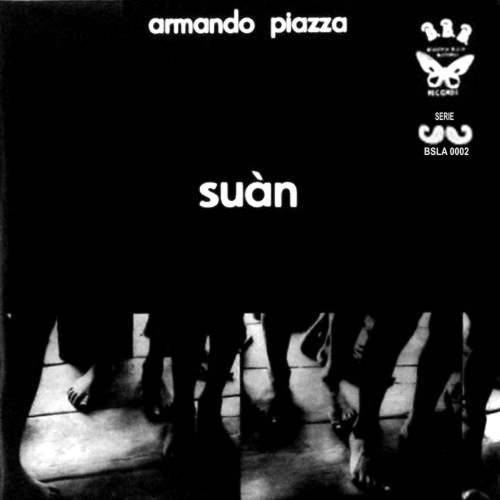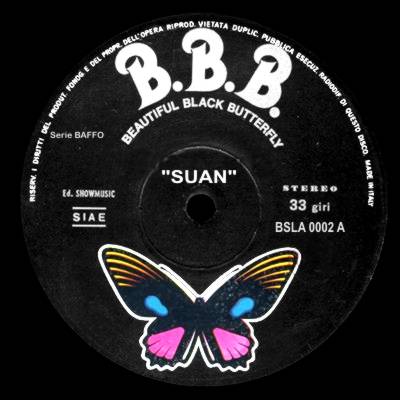 Suān - LP and label
Suān - cassette tape, two different covers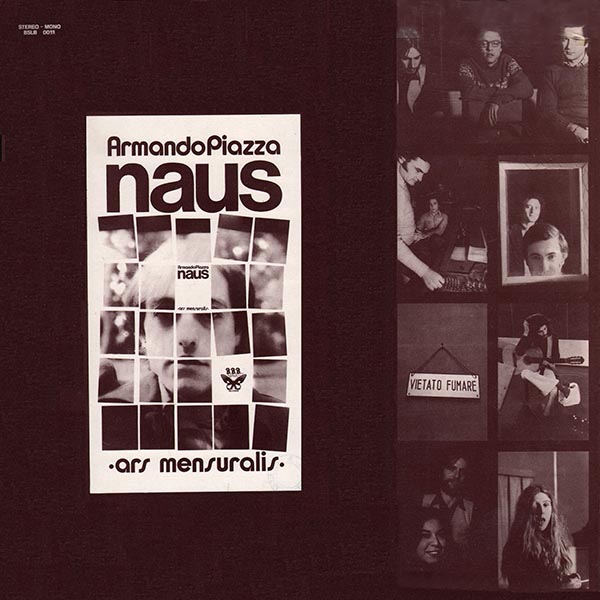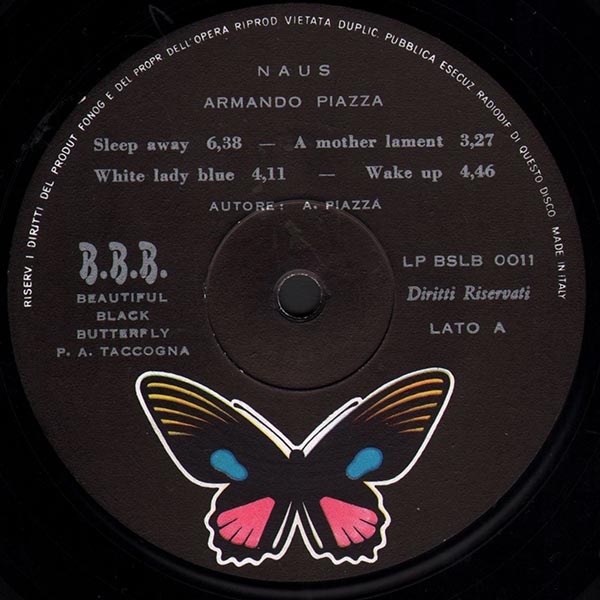 Naus - LP and label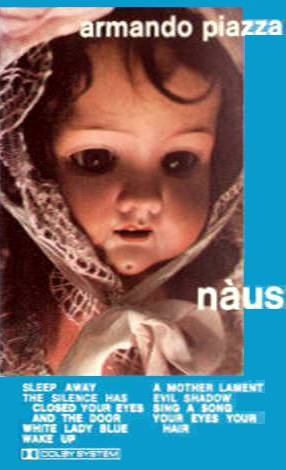 Naus - cassette tape

Thanks to Giuliano Semprucci, Massimo Viviani and Giancarlo Del Papa for pictures and information.