Artist

ROBERT GENCO

Drummer from Calabria, Roberto Genco recorded and privately released his only album, Beyond the life (Oltre la vita) in 1977.
With an excellent technical and recording quality, considering it's a private production, the LP is in the jazz-rock style, and contains five long tracks with English lyrics, sung by Genco himself, helped from very good musicians like guitarist Giorgio Cocilovo and sax and flute player Hugo Heredia.
A very nice record, sadly little known, that's been finally reissued on CD in 2011.
Genco was not able to release any other records and after a life of struggle, passed away in December 2014.

LP
Beyond the life (Oltre la vita)
RG Production (RG 27000)
1977
single cover
PG (PGL 1002)
1977
as above - slightly different cover design


CD
Beyond the life (Oltre la vita)
AMS/BTF (AMS 182CD)
2011
reissue of 1977 album in mini-LP gatefold cover with two bonus tracks taken from the single


SINGLES (with picture cover)
Rock and rock
Una notte per danzare
RG Production (RG 35000)
1977
both unreleased tracks

A rather rare record, probably only issued in limited pressing, Beyond the life has never been reissued on vinyl.
The LP exists in two different issues, the first one on Genco's own label, RG Production, the second for the PG label, owned by singer Peppino Gagliardi and distributed by Durium. It's likely that the album has been first issued in private pressing, and later with the Durium distribution.
The covers of the two issues have small differences on front, while the back cover is black for the first one, and red in the second pressing, both with the lyrics.
No counterfeits exist, nor foreign pressings.
The CD reissue, made by AMS in 2011 contains as bonus tracks the unreleased songs which only appeared on single.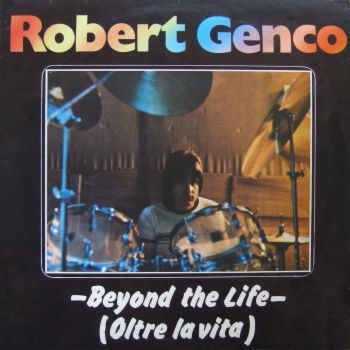 Beyond the life - LP (RG Production issue)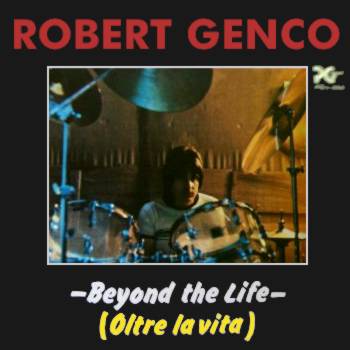 Beyond the life - LP (PG label issue)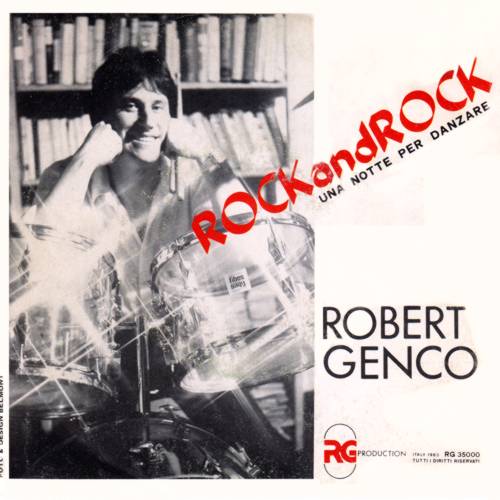 Rock and rock - 7" single

Thanks to Matthias Scheller for one of the pictures in this page and to Francesco Tramontana for information