Artist

TOTO TORQUATI

An excellent keyboardist, blind from his birth, Antonio "Toto" Torquati had a very promising career as a session musician, first in the jazz circuit, playing with the likes of Bill Coleman, Billy Smith, Gato Barbieri, Earl Hines, Toots Thielemans and Joe Morello, and subsequently in the pop field, playing with Claudio Baglioni, Lucio Dalla, Gianni Morandi, Mina, and later in Gepy & Gepy group (the nickname of Giampiero Scalamoglia, a prolific composer during the 70's, that also sang in the Gli occhi di un bambino album).
A little-known first solo album appeared in 1972, simply titled with his real name Antonio Torquati; this was a ten-track instrumental moog and keyboards album including cover versions of 60's hits, like Oh! Happy day or Aquarius.
A second one, Gli occhi di un bambino came out on RCA in 1973 and went totally unnoticed at the time, being discovered by many after the recent Akarma reissue. Described by some dealers as a good example of symphonic prog, the album is in fact heavily orchestrated and mainly falls into the pop field, but it contains some classical and light progressive elements.
Torquati has totally disappeared as a solo artist after a commercial single in 1977, Tenero al cioccolato (with which he won the Disco Mare contest), but he kept collaborating with many popular artists and still has a recording studio in Rome.
His return to a record release was in 2007 with a new CD entitled Vita, amore e musica.

LP
Antonio Torquati
Cetra (LPP 179)
1972
front laminated single cover
Gli occhi di un bambino
RCA (DPSL 10573)
1973
gatefold cover
Akarma (AK 1012)
1999
as above


CD
Gli occhi di un bambino
Akarma (AK 1012)
1999
reissue of 1973 album with mini gatefold cover
BMG (82876-54411-2)
2003
as above
Vita, amore e musica
Heristal/Poliedizioni (80329 09411 2 14)
2007
new studio recordings


SINGLES (with picture covers)
Tenero al cioccolato
La ragazza del piano di sopra
Vanilla (VA 013)
1977


PROMOTIONAL AND JUKEBOX SINGLES
Tenero al cioccolato
La ragazza del piano di sopra
Vanilla (VA 013)
1977
jukebox single - same as standard issue, but with different picture cover

Both the Torquati albums are rare, the second can be easily found in the recent CD reissues on Akarma (also on vinyl) and BMG.
Gli occhi di un bambino had a Venezuelan issue with gatefold sleeve (RCA).
No counterfeits exist.

Antonio Torquati - LP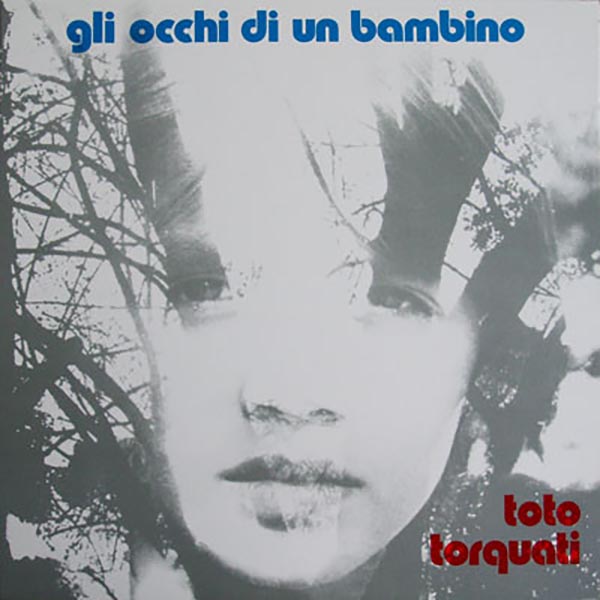 Gli occhi di un bambino - LP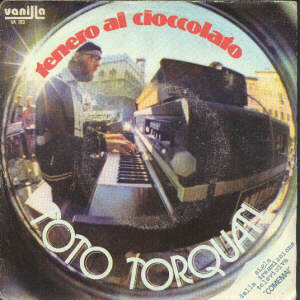 Tenero al cioccolato - 7" single cover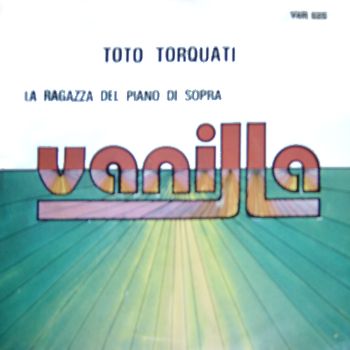 La ragazza del piano di sopra - jukebox 7" single cover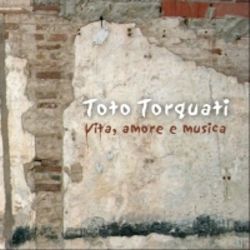 Vita, amore e musica - CD

Toto Torquati's own website is www.tototorquati.com

Thanks to Carmine Musella, John Elvis Gualtieri and Andrea Salvador for scans and information in this page