Label

VEDETTE RECORDS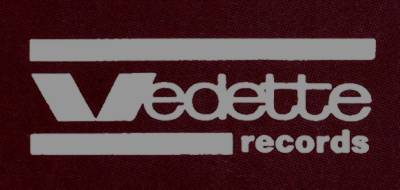 A label that was particularly connected with beat groups in the 60's, Vedette only released a handful of interesting albums during the 70's.
The company also had a side label, I Dischi dello Zodiaco, founded in 1969 by Vedette owner Armando Sciascia along with Antonio Virgilio Savona (well known in Italy as a member of Quartetto Cetra, a popular vocal group of the 50's and 60's and himself a music researcher), mostly dedicated to Italian and international folk, political albums, and soundtracks. These albums were often sold in bookshops.
The Dischi dello Zodiaco label became very popular in mid 70's after releasing the albums by Inti Illimani, an exiliate band from Chile based in Italy.
Another Vedette subsidiary, Spider, released both the album and single by the mysterious Blue Phantom.

LP

number


Band/Artist(s)


Title


year


notes
VPA 8134
Panna Fredda
Uno
1971
gatefold cover
VPA 8162
Metamorfosi
Inferno
1973
gatefold cover
VPA 8168
Metamorfosi
..e fu il sesto giorno
1972
gatefold cover
VPA 8335
Cadmo
Boomerang
1977
single cover
MLP 5551
Miro
Real life games
1977
gatefold cover with lyric insert
MLP 5560
Miro
Ambiguitą
1979

The classic 60's Vedette label was grey with a black/white "V" logo and black writing, it was replaced around 1967-68 with a more anonymous black/silver design.
Around the late 70's the design was radically changed and became yellow and pink.
Dischi dello Zodiaco came out in late 60's with a yellow label, that was later replaced by a blue one, with an identical design.
A special notice is reserved to Metamorfosi's second LP Inferno, that was counterfeited in a very convincing way. As for Trident label bootlegs, the counterfeit can be identified by the usual elements, so keep your eyes open for:
machine typed catalogue number and date on run-off groove (see scan below, the bootleg has them hand-written)
rough label (bootleg has a smooth paper on labels)
SIAE circular stamp (in dark blue or dark red on the black label this is just visible against the light, bootlegs don't have it)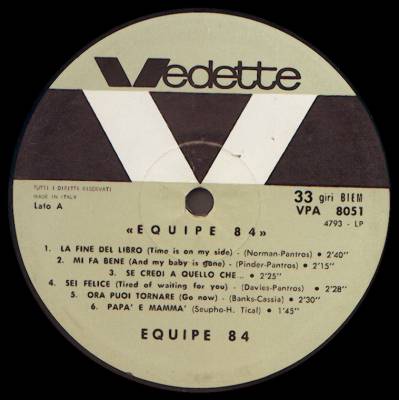 60's LP label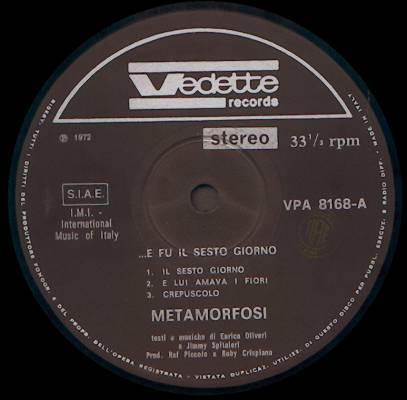 70's LP label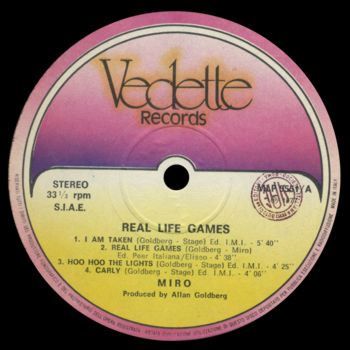 late 70's LP label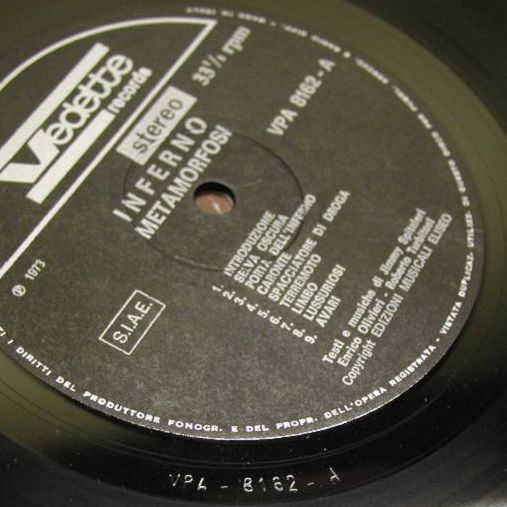 detail of original label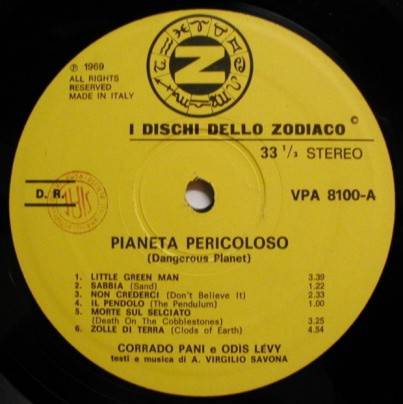 I Dischi dello Zodiaco late 60's label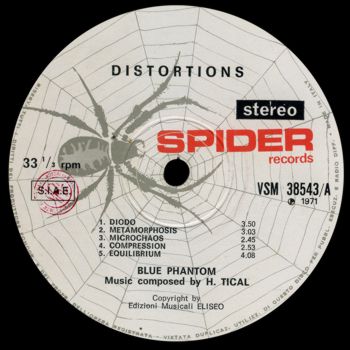 Spider LP label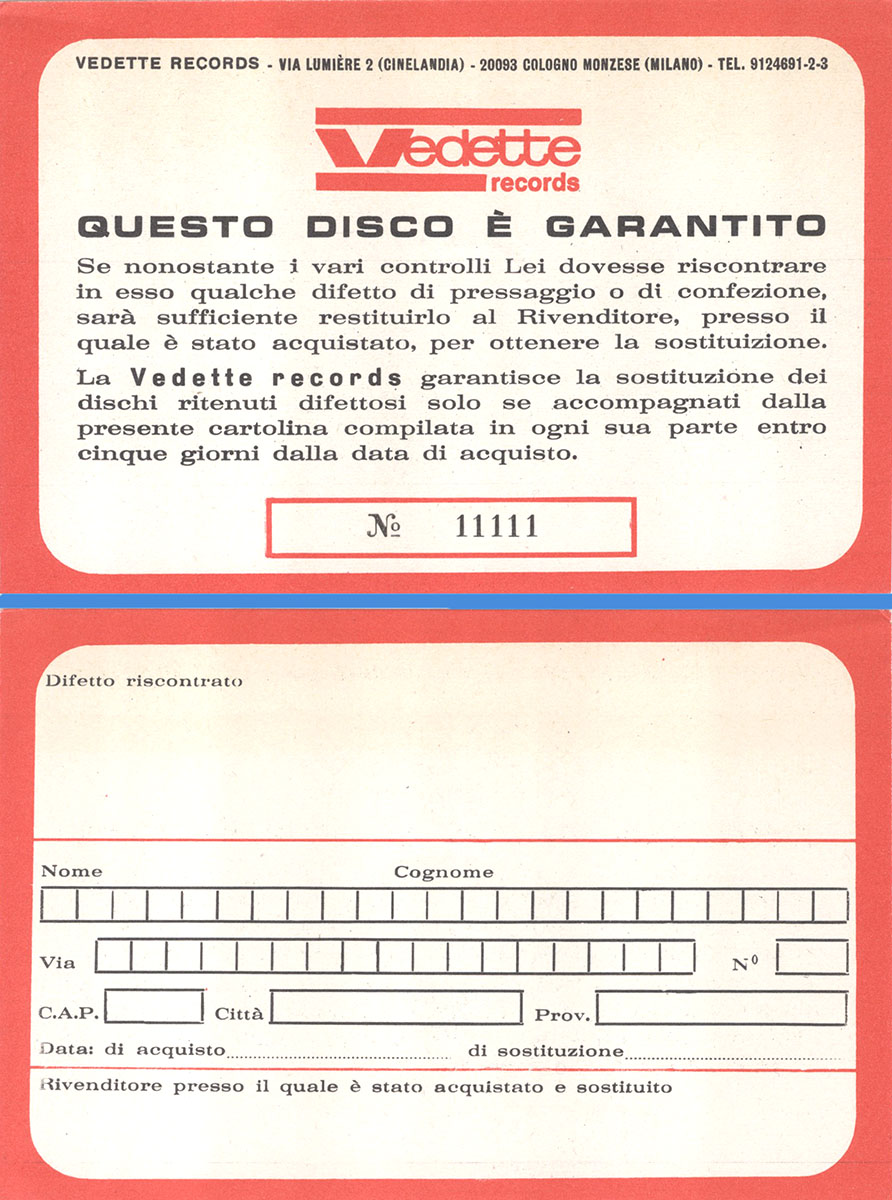 Vedette - warranty card (included with the LP's
up to the early 70's)