Artist

ALBERGO INTERGALATTICO SPAZIALE

Terra Di Benedetto (vocals)
Mino Di Martino (keyboards)

After the huge success of his previous band I Giganti in the 60's, Giacomo "Mino" Di Martino totally dedicated to exploring avantgarde music, forming this duo with wife Edda "Terra" Di Benedetto after a short spell with a group called Telaio Magnetico. Albergo Intergalattico Spaziale was the name of a private club in Rome owned by them.
Their only album, privately released in 1978 but recorded a couple of years before, contains keyboard music in a similar vein as many German cosmic music LP's or some of Franco Battiato's experiments, with the organ as main instrument, only accompanied in some parts by Terra's voice.
The album was intended as an anti-nuclear message. The result is a difficult LP, that can be interesting for those into Battiato's early works. The 37-minutes long album is enriched, in the recent CD and vinyl reissues, by the dreamy bonus track Hymalaya, more accessible than most of the LP.
After the album Di Martino and Terra have followed their experimental path with many concerts until the 80's, and Mino also released in the mid 90's a theatrical piece, Le campane del gloria, based on film director Pier Paolo Pasolini's poetry with help from former Stormy Six keyboard/violin/guitar player Tommaso Leddi. Di Benedetto issued in 1982 an interesting single for It (ZBT 7252) with Angeli e dinosauri and Silenzio, il tempo gira, under the name Terra.
Two CD compilations of unreleased demos, mostly from the late 70's and early 80's, have been released by Giallo Records, entitled Angeli di solitudine and Cammino sotto il mare.

LP

Albergo Intergalattico Spaziale
LDM (CT 001)
1978
laminated single sleeve with inner, insert and poster
Psych Out (RE 33010)
2001
as above with non laminated cover, 300 copies only - 1 bonus track
Markuee/LDM (CT 001)
2011
new reissue in 300 copies, 100 of which on white vinyl, with insert and poster - 1 bonus track

CD

Albergo Intergalattico Spaziale
Musicando (MUS 011)
1994
reissue of 1978 album with 1 bonus track
Alchimia del verbo
La Fonoteca (FONOCD 011)
2004
live recordings from 2004
Angeli di solitudine
Giallo (MMM 115)
2009
compilation of unreleased demos recorded between 1974 and 1996
Cammino sotto il mare (Idee per canzoni)
Giallo (MMM 118)
2012
compilation of unreleased demos

An ultrarare album only privately issued in a handful of copies, Albergo Intergalattico Spaziale was housed in a single sleeve containing an inner cover, a foldout insert and a poster, all faithfully reproduced in the nice Psych-Out and Markuee reissues (both limited to 300 copies) with an extra track included. No foreign issues exist.
The CD Alchimia del verbo was recorded live in 2004 in Carpi, with musical improvisation on lyrics by Rimbaud and Verlaine, and was pressed in limited quantity with local distribution only.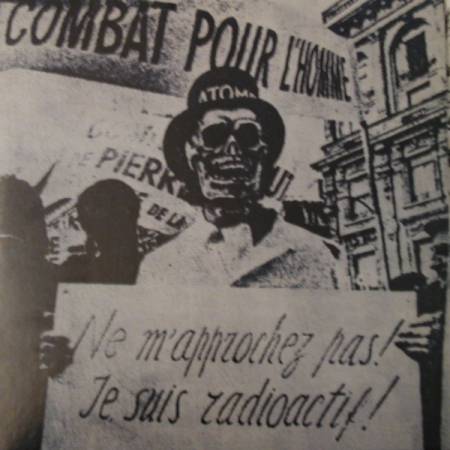 Albergo Intergalattico Spaziale - LP
Alchimia del verbo - CD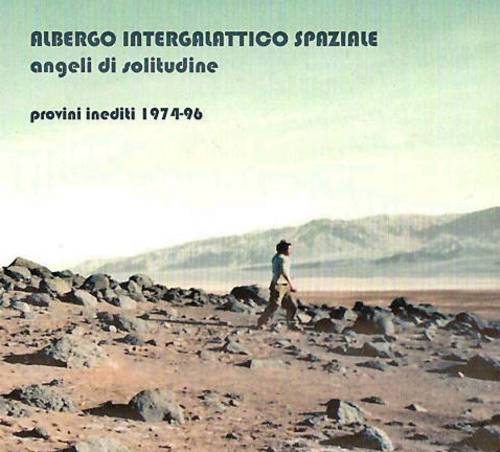 Angeli di solitudine - CD

Thanks to Domenico Vinci for information