Artist

APOTEOSI

Silvana Idà (vocals)
Massimo Idà (keyboards)
Franco Vinci (guitar, vocals)
Federico Idà (bass, flute)
Marcello Surace (drums)

Coming from Palmi, Calabria, in southern Italy, Apoteosi were one of those minor bands that only released a single album before disappearing.
The group was built on the nucleus of the three brothers Silvana, Massimo and Federico Idà, and their music was strongly based on the keyboards of Massimo (just 14 at the time!) and the thin voice of Silvana.
Though its members were very young, the group had played together for a long time, but the LP was only released in 1975 by the small local label Said and allegedly only had limited pressing and distribution, being now very hard to find. Apoteosi had a very good sound, reminding of some English bands such as Julian's Treatment but still retaining the typical Italian prog touch. Very nice piano playing all over.
The beautiful album includes eight tracks, but the first side is a long suite with no breaks.
After the band split, keyboardist Massimo Idà has moved to Rome, and worked as session musician and TV music producer, he also plays in a funky/disco band, called Frankie & Canthina Band. He produced and played on Tito Schipa Jr.'s Dylaniato LP in 1982.
Silvana Idà still lives in Palmi and has left the music (but her son plays in a rock band), while bassist Federico Idà died in 1992.
Guitarist Franco Vinci has kept playing and is still active in the blues field, a CD with the Bootleg Band came out in 2003, Boot tip. His current group is Franco Vinci Blues Band.
Drummer Marcello Surace is still working as session musician in Italy and France, he also plays with Massimo Idà in the Frankie & Canthina Band.

LP
Apoteosi
Said (MAP 145)
1975
single cover - lyric inner
AMS/BTF (AMS LP 100)
2015
as above

CD

Apoteosi
Mellow (MMP 139)
1993
reissue of 1975 album
AMS/BTF (AMS 244CD)
2015
new reissue with mini-LP gatefold cover

Original copies of Apoteosi are very hard to find due to poor distribution by small local label Said. This company, based in Palmi, near Reggio Calabria, was owned by the father of the group members, Salvatore Idà, who released on the label dozens of singles with traditional folk songs from all over Italy. Silvana Idà also sang in some of these singles.
The album has been reissued on CD by Mellow in 1993 and again by AMS in 2015 with mini-LP cover.
The first vinyl reissue appeared in 2015, also on AMS.
No counterfeits or foreign issues exist.

Apoteosi - front cover

Band in the studio (from LP inner)
Said label (pale yellow)



Click on pictures to enlarge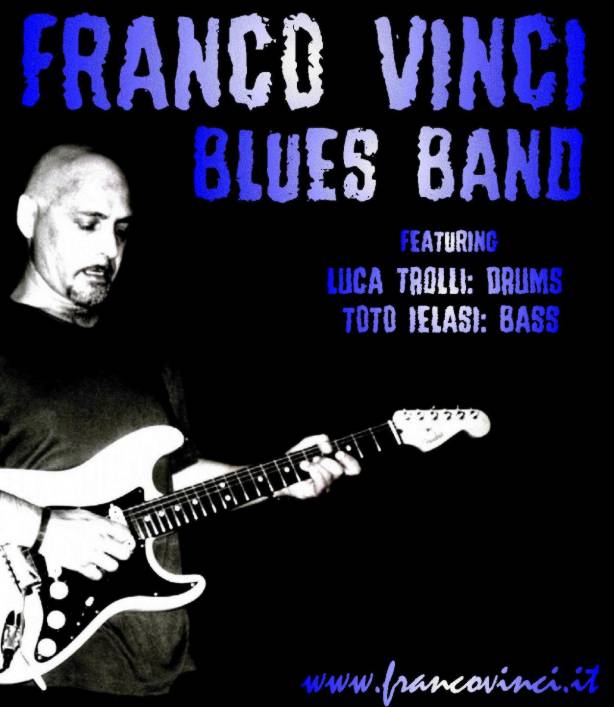 Franco Vinci Blues Band - poster 2005

The current band of keyboardist Massimo Idà, Frankie Canthina Band has a website at www.frankiecanthinaband.com that also mentions his past activity with Apoteosi.
The website of Massimo Idà is www.massimoida.it, his MySpace page is at www.myspace.com/massimoida
Guitarist Francesco Vinci has a personal website, www.francovinci.it, his MySpace is at www.myspace.com/francovinci

Many thanks to Steve D'Ascoli, Pino Romeo and Franco Vinci for the information on the band.