Artist

TITO SCHIPA JR.

The son of the popular tenor Tito Schipa, the young Tito Jr. started his career in 1967 with a show based on Bob Dylan's songs, arranged like a sort of rock opera. Fascinated by this formula he repeated it many times in his later works.
His recording debut came in 1971 for Fonit Cetra, with the single Sono passati i giorni, but his first proper work was the ambitious opera Orfeo 9, that he had concentrated on since 1969, and that was first represented in theatre in Rome in 1970. A TV film also came in 1973, and the double album was one of the first examples of pop operas in Italy. Influenced by classical music, Schipa released a beautiful work that can be hardly described as a proper rock album, but surely falls into the progressive music field.
Orfeo 9 included among the others, the first record appearance by two Italian artists soon to become very popular, Renato Zero and Loredana Bertč, but many important musicians are listed in the cast, including Brainticket's leader Joel Vandroogenbroeck and drummer Tullio De Piscopo. The rock opera style can be boring to some listeners, with multivocal parts and orchestral arrangements, but the album is an interesting early example of this kind.
Second album came in 1974, this time much in a singer-songwriter style, and Io ed io solo was much less successful than its predecessor.
The pop opera format was again used in 1978, for a reworking of Donizetti's Don Pasquale, re-titled Er Dompasquale, later released as a 3-LP box set. The show was represented all over the world until the end of the 80's.
In the 1982 album Concerto per un primo amore, Schipa is backed by Horus, while the following LP, Dylaniato, is a collection of eight Bob Dylan songs (translated in Italian by Schipa himself) featuring the help of former Apoteosi member Massimo Idą, among the others.

LP
Orfeo 9
Cetra (LPX 16/17)
1973
laminated gatefold cover with 24 page lyric booklet - black labels
Cetra (LPX 16/17)
1975
as above - orange labels
Fonit Cetra/Double Music (DPU 91)
1978
reissue with different gatefold cover - lyric insert
Fonit Cetra (LPD 1002)
1979
reissue with different gatefold cover - lyric insert
Fonit Cetra (LPP 427)
1991
reissue with original gatefold cover - no booklet
BTF/Vinyl Magic (VMLP 134)
2013
reissue with original gatefold cover and booklet - exists on black vinyl or in a limited pressing on splattered vinyl - later (2021) reissued on yellow vinyl
Io ed io solo
Cetra (LPX 31)
1974
laminated cover
Fonit Cetra/Fonit 3000 (SFC 218)
1979
Fonit 3000 series - reissue of the above
Er Dompasquale
RCA (PL 31445)
1980
3LP box set with lyric booklet
Concerto per un primo amore
Gattacicova (LP 33604)
1982
single cover with inner
Dylaniato
It (ZL 71804)
1988
single cover


CD
Orfeo 9
Fonit (CDLP 427)
1991
2CD reissue of 1972 album - now deleted
Fonit/Warner (3984 28326-2)
1999
as above
BTF/Vinyl Magic (VMCD 134)
2009
new reissue with mini-LP gatefold cover and 28 page booklet
Dylaniato
MP (MPRCD 005)
1997
reissue of the 1988 album
Io ed io solo
BTF/Vinyl Magic (VM 148CD)
2011
reissue of the 1974 album with mini-LP gatefold cover


SINGLES (with picture sleeve)
Sono passati i giorni
Combat
Fonit (SPF 31290)
1971
A-side later on Io ed io solo
Eccotela qui
Per la strada
Cetra (SP 1514)
1973
both tracks from Orfeo 9
Io ed io solo
Non siate soli
Cetra (SP 1565)
1974
both tracks from Io ed io solo


PROMOTIONAL AND JUKEBOX SINGLES (with blank cover)
Per la strada
Da te per te
Cetra (JB 722)
1973
white label promo single - both tracks from Orfeo 9
Venditore di felicitą
Scusi ha visto una ragazza
Cetra (JB ???)
1979
white label promo single - both tracks from Orfeo 9

Only Orfeo 9 is moderately rare in its original issue with the elusive lyric and pictures booklet, reissues are more common. Many sources mention the album as released in 1972, but the vinyls and labels carry the date 1973.
The 1973 film was released for the first time on 3 DVD's with lots of unreleased footage in 2015, by the Associazione Culturale Tito Schipa in 1000 numbered copies.
No counterfeits exist, nor foreign vinyl issues. Io ed io solo has been reissued on CD in Japan (Warner/Arcangelo ARC-7144/WQCP-374).
Among the singles it has to be mentioned Venditore di felicitą, one of the most sought after tracks of the album as it was sung by a young Renato Zero, a very popular artist in Italy since the mid 70's. The single only came out as a promo, according to Tito's own website this was only released in 1979.
Sono passati i giorni, from his 1971 debut single, was later used as opening track in the 1974 album Io ed io solo. The song Combat, on the same single and used in the soundtrack of Sergio Rossi's movie Policeman, was censored by RAI (Italian Radio/TV).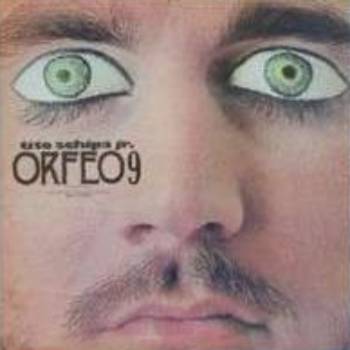 Orfeo 9 - LP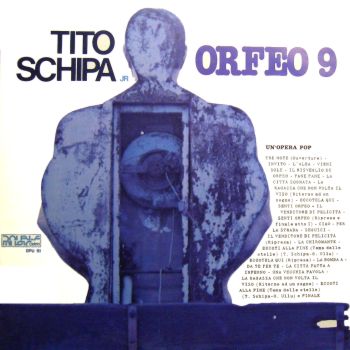 Orfeo 9 - LP (1978 reissue)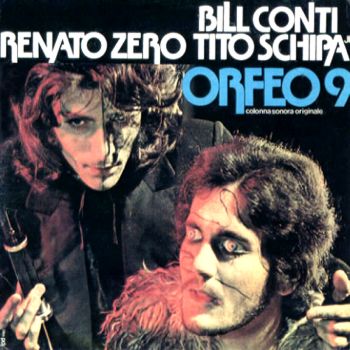 Orfeo 9 - LP (1979 reissue)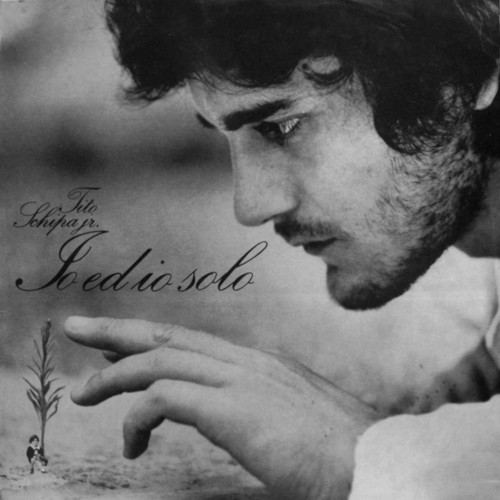 Io ed io solo - LP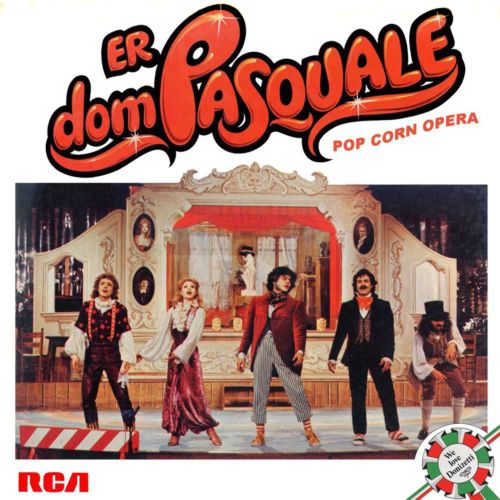 Er Dompasquale - LP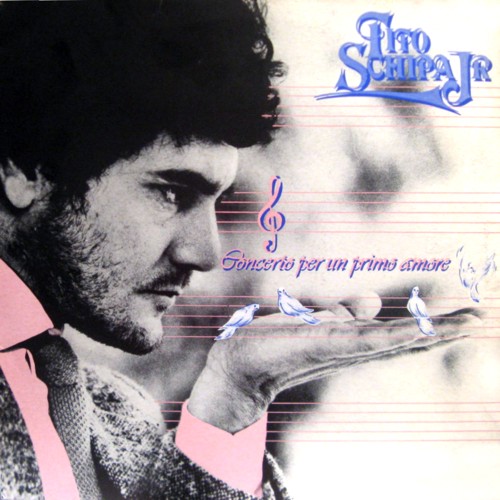 Concerto per un primo amore - LP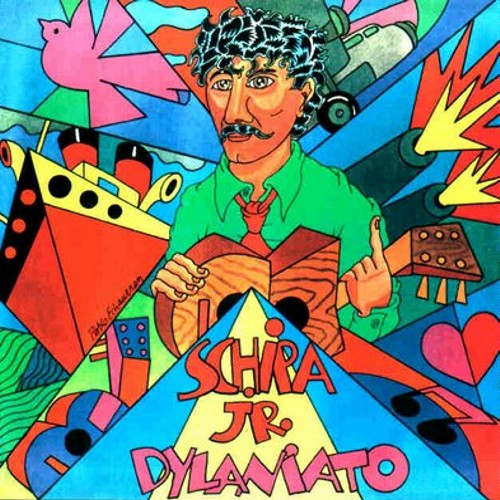 Dylaniato - LP
Sono passati i giorni - 7" single cover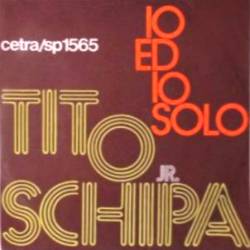 Io ed io solo - 7" single cover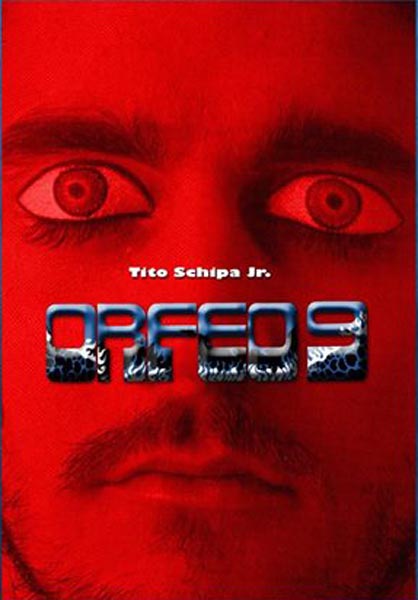 Orfeo 9 - DVD box set

Tito Schipa Jr. career is detailed in part of a website dedicated to his father and family, this can be visited at http://www.titoschipa.it


Thanks to Ubaldo Cibei (Franco) for some pictures and information