Artist

ELEKTRIKTUS

With no mention of the musicians' identity, Elektriktus was a mysterious name that only appeared with an LP on the PDU label in 1976. Under the name Elektriktus hid Andrea Centazzo, musician and composer from Udine, who also released dozens of LP's mostly in the free jazz and avantgarde fields. After playing as drummer with jazz player Giorgio Gaslini, Centazzo had built his own home studio, where he recorded some tapes on a 4-track Teac with minimal equipment.
The album, called Electronic mind waves, includes eight synthesizer-led compositions that show a great influence from the German cosmic music; in fact this is one of the most krautrock-inspired albums from Italy, and not unlike some of the early works by Roberto Cacciapaglia.
For this reason it's not a surprise that it appeared on PDU, as this record company distributed in Italy most of the production of the German Kosmische Kuriere and Ohr labels.
Musically speaking the album will appeal to the keyboards fans, though some interesting variations can be heard in some tracks, as an upright bass part in First wave.
Centazzo followed his musical career, which lasts today, moving to the USA.

LP
Electronic mind waves
PDU (PDL A 6050)
1976
laminated single cover


CD
Electronic mind waves
AMS/BTF (AMS 113)
2007
reissue of the 1976 album with mini-LP cover and 1 bonus track

Electronic mind waves is a rare album, never reissued on vinyl in Italy. It had a laminated single cover.
The album was reissued on vinyl in Spain by the Wah Wah/Supersonic Sounds label in 2011 (cat.no.LPS101).
The only existing CD reissue is the one on AMS, released in 2007 with 1 bonus track.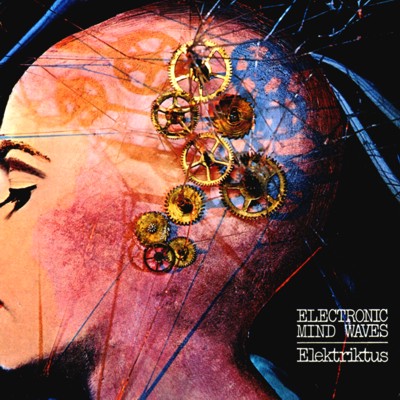 Electronic mind waves - LP

Andrea Centazzo has his own website, www.andreacentazzo.com, but this doesn't even mention the Elektriktus album and a MySpace page dedicated to this record: http://www.myspace.com/elektriktus

Thanks to Damiano Bonciani for information.