Artist

(THE) GIANNI FOUR

Gianni Gnesutta (keyboards, vocals)
Luigi Tessarin (guitar, vocals)
Albionte Tessarin (bass)
Bruno Perosa (drums)

A little known group outside the north-east Italy area, this quartet from near Udine had a good live activity and only left two very good and terribly rare singles. The Gianni Four had a powerful live act mostly based on covers of foreign rock songs, by the likes of Deep Purple, Jethro Tull, Led Zeppelin.
The group leader was keyboardist Gianni Gnesutta, whose previous band was called Gianni Quattro and released a single in 1965, Shany shake/Si puņ ancora on Melody.
The new group was active between 1968 and 1973, and both their singles were issued by the small Unifunk label that also released in 1971 the only single by Invisible Force, one of the names chosen by Antonio Bartoccetti of Antonius Rex/Jacula fame.
The tracks on the singles demonstrate a very good technical level, with organ and a good voice in evidence like in the English-sung I can' t satisfy you, and the group was in touch with producer Carlo Alberto Rossi that was going to release something on his Car Juke Box label, but nothing happened.
After the split Gnesutta and Luigi Tessarin formed the jazz group Macedonia, that made many concerts in North-east Italy even supporting big names such as Billy Cobham. Gianni Gnesutta has kept playing in piano-bars, and has released in 2001 a CD called Flying with the piano including solo piano arrangements of popular 60's and 70's songs.
Bass player Albionte Tessarin is still a music teacher, while drummer Bruno Perosa collaborated with Banco del Mutuo Soccorso on Io sono nato libero and moved to Germany to play with the groups Bullfrog, Tritonus and Propaganda.

SINGLES (with picture sleeve)

Brano triste
La prima volta che...
Unifunk (AR 0111)
1968
red label
Sinfonia d'estate
I can't satisfy you
Unifunk (AR 02106)
1970
tan label

Two very rare singles never re-released in any form, these are much sought-after by international collectors and hard to find even in Italy.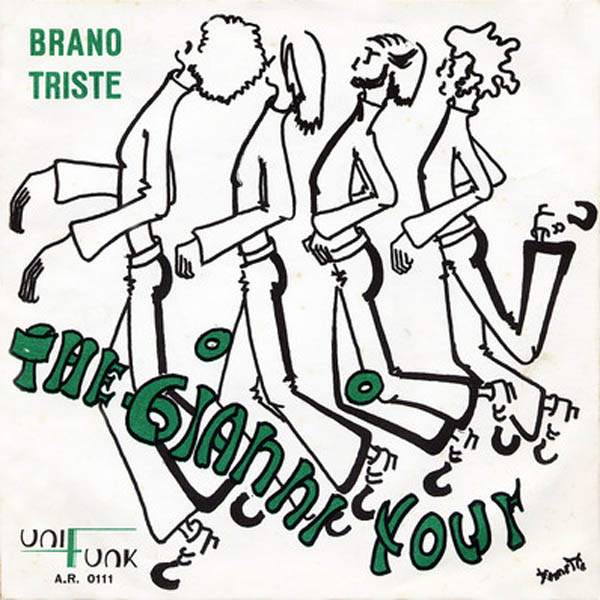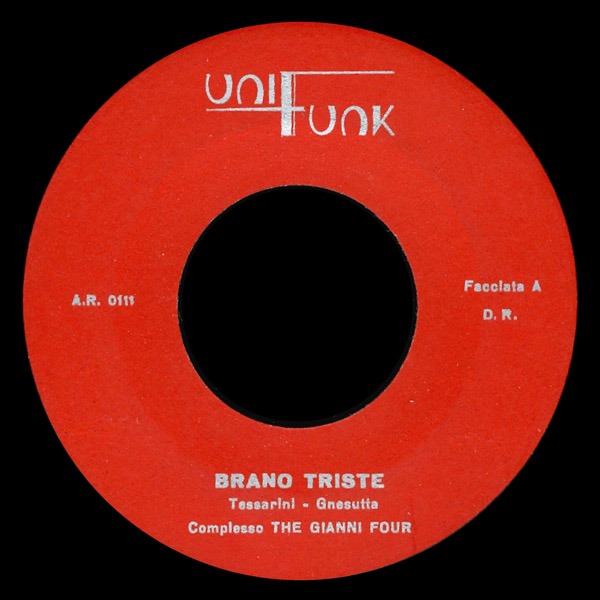 Brano triste - 7" single cover and label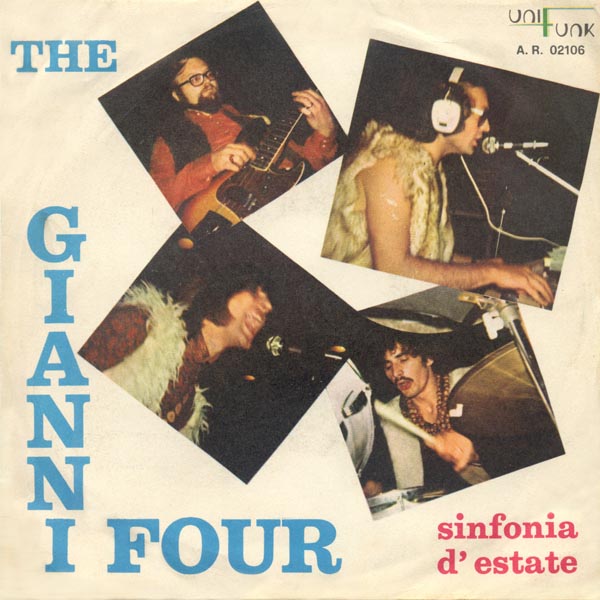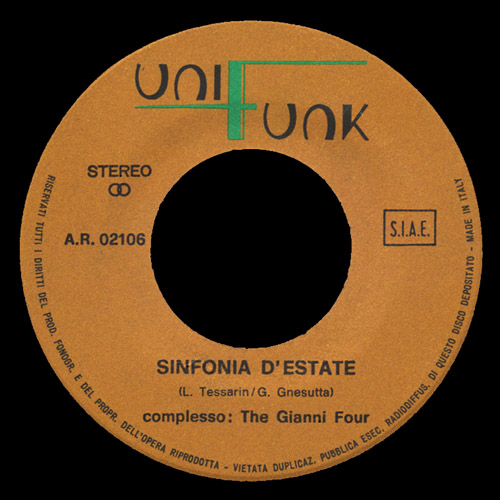 Sinfonia d'estate - 7" single cover and label

Many thanks to Gianni Gnesutta for friendly information and the recordings of the rare singles tracks.
Also a big thank you to Miguel Rodriguez and Corrado Magnano for information and pictures.