Artist

PEPE MAINA

Describing his musical style on his website's home page as "ambient & prog rock music for dreams and illusion", Pepe Maina, born in Milan, has been working since the mid 70's in his Nonsense Studio releasing no less than 14 official albums along with a few unreleased records.
Absolutely progressive music, though not rock at all, Maina's style was heavily influenced in his beginnings by ethnic rhythms and compositions, releasing with his first album Canto dell'arpa e del flauto an early example of world music. With little use of percussion his music is meditative and based on keyboards, harp, flutes, acoustic guitar and indian instruments, the artist himself mentions the English band Jade Warrior as a strong influence. One of the album tracks, the long Two balls, was recorded live at Milan's Leoncavallo.
Around 1978 Pepe collaborated with AgorÓ playing percussion in their last concerts. One of these was also filmed, at Montreux, but never had a commercial release.
Second album came out in 1979, Scerizza (the name of a little town near the lake of Como in Northern Italy where Maina lives), and also featured bass guitar, and folk leanings with typical southern Italy instruments and choirs.
Later compositions have also been used for some soundtracks and advertisements, and the prolific artist is still producing interesting music today. Subsequent releases in his long discography show a stronger use of guitars and some spacey influences from time to time.
Aside from his solo career, Pepe Maina also collaborated with other artists, among which Enzo Maolucci, an unfortunately little known singer-guitarist, on his second album Barbari e bar (1978).

LP (until 1980)
Canto dell'arpa e del flauto
Ascolto (ASC 20004)
1977
single cover with inner
Scerizza
Imbroglio (MP 007)
1979
single cover
Archeo Recordings (AR 015)
2019
reissue of the 1979 album - 300 numbered copies (100 of which on marbled white/blue vinyl) - insert


CD (until 1980)
Canto dell'arpa e del flauto
Private reissue
90's
reissue of 1977 album - reissue privately sold by Maina himself
BTF/Vinyl Magic (VM 153CD)
2011
new reissue with mini-LP gatefold cover
Scerizza
Private reissue
90's
reissue of 1979 album privately sold by Maina himself

An album recorded in 1976 and intended as Maina's first LP, called En sof, was only released as an acetate.
Canto dell'arpa e del flauto, on the CGD subsidiary Ascolto label is not particularly rare, Scerizza is harder to find.
Both were first privately reissued on CD by Maina himself, then Canto dell'arpa e del flauto had an official CD reissue in 2011 on BTF.
Scerizza had its first vinyl reissue in 2019 on the Archeo Recordings label, in a 300 numbered copies pressing (with the first 100 on white/blue marbled vinyl).
Canto dell'arpa e del flauto also had a Japanese vinyl issue on Seven Seas (GXH 2018) in 1980 and also on CD for CGD/MMG (AMCE 566) in 1993.
The Japanese label Progressive Rock New Age issued on CD in 2022 six albums by Maina, all with mini-LP covers, including Scerizza (cat.CDSOL-3098).
No counterfeits exist.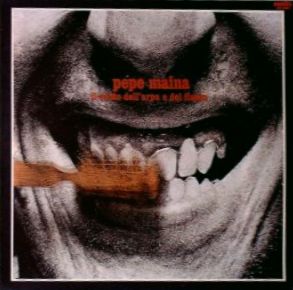 Canto dell'arpa e del flute- LP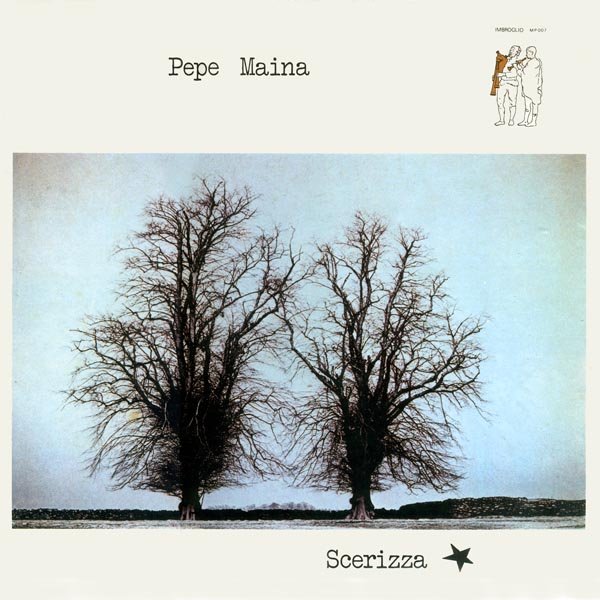 Scerizza - LP

Find information and buy records from Pepe Maina on his website http://www.pepemaina.net

Many thanks to Pepe Maina for friendly encouragement and information. Also thanks to Guilherme Tofani for correcting some errors.