The full list
M
Line-up:
Valerio Fedeli (vocals)
Mauro Massignani (guitar)
Annibale Sassi (guitar, sax)
Franchino Stoppa (organ, trumpet)
Oreste Marinoni (bass)
Luigi Longo (drums)
Discography:
45 - Luca/La corsa (CGO LMR 529 - 1969)
45 - Il vento della notte/La mia stagione (CGO CO 542 - 1970)
Two singles for this group from Legnano, (Lombardy), formed around 1967. The line-up mentioned above was active in 1969-70, recording the band's two singles, the second one having a cover of Deep Purple's Anthem on side A.
Following the singles, at the end of 1970, singer Valerio Fedeli left the band along with guitarist Mauro Massignani and organist Franchino Stoppa to create his own group Valerio e i Phantom. As a solo artist he also released a single on Radio Records in 1973, under the name of Valerio.
The remaining members of the group kept playing until the end of 1971 under the name Le Macchie Rosse with the entrance of new musicians, among which singer Piero Calloni and organist Leonardo Viani.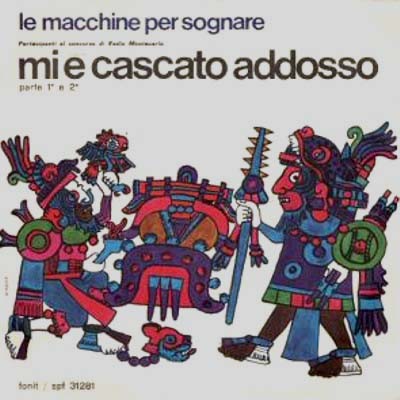 Discography:
45 - Mi è cascato addosso pt.1 & 2 (Fonit SPF 31281 - 1971)
The only single by this band was also included in the Fonit compilation Nuovi complessi d'avanguardia da Radio Montecarlo. It's a nice long track split in two parts on the single, with melodic vocal parts and a good instrumental break.
Among the musicians on this record there were Claudio Bazzari (later with Pueblo), Alberto Mompellio (Gramigna) and singer Toni Ruisi, while Tullio De Piscopo (or PFM's Franz Di Cioccio, according to another source) was the drummer. The track was written by Mompellio and Paolo Farnetti, both composers of the Gramigna LP.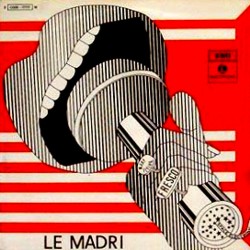 Line-up:
Alberto Cheli (vocals, keyboards)
Tony Sidney (guitar)
Gianni Ceccherini (bass, vocals)
Piero Masi (drums)
Discography:
45 - Fresco/Mary flying (EMI/Parlophone 3C006 17717 - 1970)
An interesting group from Florence that only released a single in 1970 with an Italian-sung hard rock sounding B-side.
They included the future Perigeo guitarist, American born Tony Sidney. When he left the group, the others, with Flavio Cucchi on guitar, changed name to Le Madri Superiori and played at 1971 Festival Pop in Viareggio, but didn't last long.
MAI LAI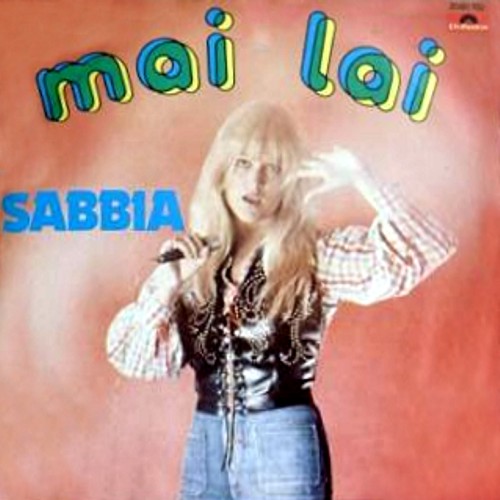 Discography:
45 - Timore e tremore/Non confini non barriere (Polydor 2060 078 - 1974)
45 - Sabbia/Segreto (Polydor 2060 102 - 1975)
45 - Amarsi soli/Dance little lady dance (Polydor 2060 142 - 1977)
A female singer that released two rock singles in 1974-75, the second of which, Sabbia, was surely recorded with help from Ibis that backed her even in some TV appearances.
Unfortunately she didn't attract much interest. Her third and last single from 1977 is in a funky-disco direction.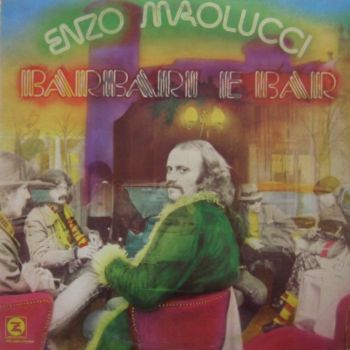 Discography:
LP - L'industria dell'obbligo (Dischi dello Zodiaco VPA 8311 - 1976)
LP - Barbari e bar (Dischi dello Zodiaco VPA 8380 - 1978)
LP - Immaginata (??? - 1983)
LP - Tropico del toro (Augusta MS 1010 - 1985)
+ singles
A singer-songwriter from Turin that mixed rock influences with political lyrics. He had a small success with his first two albums that are considered his best, and that included guest appearances by many popular sessionmen of the time.
Along with four LP's and a few singles, he also issued a single as The Rams, for the American football team of the same name, American football game/Touch down (Drums).
Before his career as solo musician, he had played with some groups, one of which, Le Vite Parallele, also recorded an album in 1970, Dimensioni solari, but it was not issued at the time and has only been released in 2010.
After the last album in 1985 Maolucci dedicated to a career as a teacher and to his interest in the "survival" field, writing books on the subject.
Line-up:
Mia Martini (vocals)
Riccardo Caruso (keyboards, vocals)
Giorgio Dolce (guitar)
Giovanni Baldini (bass)
Daniele Cannone (drums)
Definitely not a rock singer, Domenica Bertè started her long career under the name Mimì Bertè with some singles in 1963.
After changing her name to Mia Martini, she played for some time at the turn of the 70's with a backing group called La Macchina and a more rock-oriented sound.
The band's original name, I Posteri, had been changed when it became Mia's backing group.
In the spring of 1971 she was contacted by RCA that offered her a record deal, but she had to leave her backing band. It was with that group that she played in June 1971 at Viareggio's "Festival d'Avanguardia e Nuove Tendenze", organized as a contest, winning the first prize, along with Premiata Forneria Marconi and Osanna, but with a different group (including some members of Free Love) she recorded her first single for RCA, Padre davvero (RCA PM3589 - 1971), though still credited to "Mia Martini e La Macchina" on the cover.
The career of this popular singer had many successful albums and singles, since her debut LP from 1971 until her death in 1995 at the age of 47.
FABRIZIO MARZI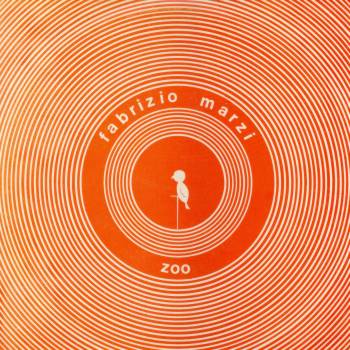 Discography:
LP - Zoo (Erreu - 1978)
CD - Alzo zero (Cosmorecord - 1997 - reissue of the above LP)
45 - Giovinezza/Una canzone per vincere (Contropinione - 1979)
As in the case of Michele Di Fiò, even Fabrizio Marzi from Piacenza, was a singer-songwriter strongly connected with the right-wing political movements and little known outside this circuit.
Marzi was first known for singing his songs live on a private radio. With lyrics composed for him by journalist Walter Jeder, he made his live debut at the first Campo Hobbit in 1977. His voice somehow reminds Fabrizio De André, though his music is most based on keyboards.
His only album from 1978 is very rare and was reissued on CD by Cosmorecord with different cover and what had to be the original title of the LP.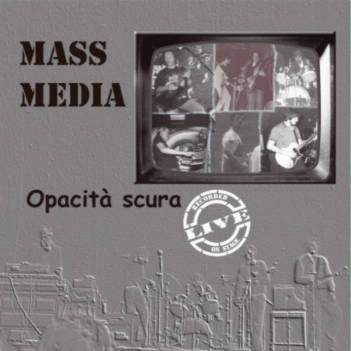 Line-up:
Armando Pozzo (guitar, vocals)
Tiberio Boido (guitar, vocals)
Piero Dondi (keyboards)
Cosimo Fusco (bass, vocals)
Pino Farinella (drums)
Discography:
45 - Solar energy/You make me remember (Studio MS 2009 - 1984)
CD - Opacità scura (Electromantic TJRS 1963 - 2005)
CD – Criptoidea (Electromantic TJRS F004 – 2007)
Formed in 1976 by Pozzo and Dondi with hard rock and prog influences, this group from Turin only managed to record an electro-pop single in 1984. After the split of the band, the two founder members had released another single in 1986 as Killdare, in the same commercial vein.
The CD Opacità scura, released in 2005 on Electromantic contains the recording of a concert from 1978, and shows the strength of the band's live act, with lead guitars in evidence, though the mix of different styles, jazz rock, funky, hard and progressive rock is not particularly original.
Mass Media have reformed to promote the CD with three original members (Pozzo, Boido, Dondi) and newcomers Alberto Rinaldi (bass) and Luca Tuffanelli (drums).
The same line-up has released a new album in 2007, entitled Criptoidea.
VITO MATTEI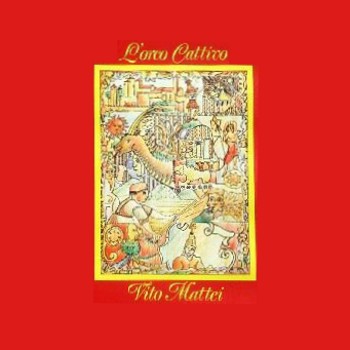 Discography:
LP - L'orco cattivo (Ivoire VM210 - 1978)
A good folk rock record, with lyrics dealing with princes and jesters, and some vaguely progressive influences, in the style of the early works of Angelo Branduardi.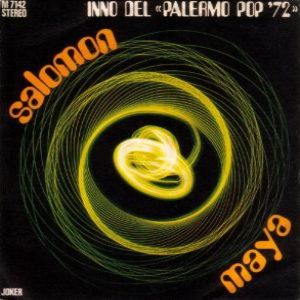 Line-up:
Giorgio Berardi (vocals, bass)
Giancarlo Paolini (guitar, vocals)
Gianni Maggi (keyboards)
Roberto Robotti (drums)
Ramasandiran Somusundaram (percussion)
Discography:
45 - Salomon/Yucatan (Joker M 7142 - 1972)
From Genova, playing together since 1970 as Il Gruppo di Maya, they shortened that name for their one and only single Salomon. The song was chosen as the signature tune for the 1972 Palermo Pop Festival.
Indian percussionist Ramasandiran Somusundaram also released some solo singles on Magma, and was briefly involved in post-Garybaldi outfir Bambibanda & Melodie.
Another group named Maya, with a totally different line-up, existed in Genova around 1974.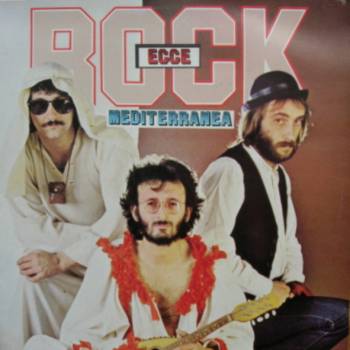 Line-up:
Fausto Mesolella (guitar, keyboards, mandolin)
Pasquale Ziccardi (bass, mandolin)
Agostino Santoro (drums, percussion)
Discography:
LP - Ecce rock (Amiamoci AM4001 - 1981)
CD - Ecce rock (AMS/BTF AMS 184CD - 2010 - reissue of 1981 LP)
45 - Jonium/Vai facile (Amiamoci AM2007 - 1980 - as Mediterranea Mesolella Band)
Only an LP in 1981, particularly rare and sought after by foreign collectors, for this trio from Caserta, formed in 1978 and led by guitarist Fausto Mesolella before his success with Avion Travel. The nice album contains 9 all-instrumental tracks, mixing in a very good way mediterranean folk melodies with a rock sound, and was also released in Japan with a totally different cover.
The same group also appears on a rare single credited to Mediterranea Mesolella Band, including an unreleased track on A-side backed with the opening cut of the album.
Mesolella also released some solo singles backed by the group La Prima Pagina. He passed away in March 2017.
Line-up:
Stefano Sabatini (keyboards)
Francesco Bruno (guitar)
Carlo Pennisi (bass)
Ruggero Stefani (drums)
Formed by four experienced and well known musicians with honourable pedigrees, this jazz-rock group only recorded some tapes, but didn't release anything. Sabatini had played with Free Love/Kaleidon and Samadhi, Bruno with Kaleidon and Toni Esposito, Stefani was from Samadhi and L'Uovo di Colombo and Pennisi from Flea/Etna.
Not to be confused with Mediterranea.
ROBERTO MERCANTI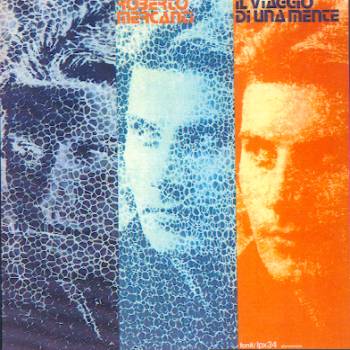 Discography:
LP - Il viaggio di una mente (Fonit LPX 34 - 1974)
A singer-songwriter, whose 1974 ten-track album contains orchestral arrangements and is far from typical progressive sounds.
LE METEORE
Coming from Faenza they won in Rome a festival for young bands in Villa Borghese in 1973, and composed a rock opera entitled Mayerling, sadly never issued on record. The line-up included keyboardist Fabrizio Foschini, later with many Italian pop artists among which Ivan Graziani, and still now with Stadio, guitarist Paolo Giovannini, bassist Fosco Foschini, singer Mauro Manara

Discography:
LP - "Suggestions" - The new classical musicologists (Variety FST ST 19503 - 1970)
45 - Il Mattino/Toccata (Variety FNP 10157 - 1970)
Englishman Robert Michaels, a classically trained pianist and later organist, moved to Italy in 1967 with his band Dave Anthony's Moods. After leaving them the following year, he remained in the music business collaborating with RiFi (he was credited as composer on Circus 2000's debut album). The same label, through its subsidiary Variety, issued his solo album in 1970, that was only issued in Italy.
The LP, Suggestions, containing ten remakes of classical music masterpieces, can be easily overlooked among many similar ones, but it's indeed an enjoyable surprise with arrangements halfway between psychedelia and progressive, with electric guitar and organ to the fore. The cover has no details of the musicians who played on the album, which is very rare and probably sold very few copies; a single was taken from it, with Grieg's Il mattino and Toccata by Bach, and it was also issued in Turkey with a different cover artwork (Diskotür DT 6006).
After a couple of years Michaels relocated to Switzerland where he continued his organ and choral direction studies, becoming Master of the Choral School of the Cathedral of Lugano.

Line-up:
Giuliano Capacci (vocals, bass)
Christian Souiller (guitar)
Claude Mareek (keyboards)
Jacques (drums)
Discography:
45 - In una sera/Fiore (Bla Bla BBR 1304 - 1970)
45 - Run Billy run/Come around (Bla Bla BBR 1309 - 1971 - as "Well's Fargo")
Formed in 1968 in Forlì by an Italian and three Tunisian musicians, I Migrants had a long career ended in 1974, releasing two singles on Bla Bla, the second of which, sung in English with a foreign singer under the name Well's Fargo. Even Franco Battiato helped on the first single as backing vocalist, but both records went unnoticed.
In 1971 Souiller (who joined I Cliffters) and Jacques quit the group, replaced by Bruno Zolfino on guitar and Eros Laghi on drums, but other musicians played in the band with an intense live activity until the break up.
An odd promotional single was issued by Bla Bla in 1972, containing both tracks from the Migrants' first single but under the Capsicum Red name.
MILORDS

Discography:
45 - Preghiera di.../Una casetta (Hit HIT 45.234 - 1971 - as Milord's Group)
45 - Riflessioni di una sera/Vecchio mondo (Fans G60 - 1972 - as Milord's Group)
45 - Anni lontani/Solo vento, solo sabbia (B.B.B. BSB 0009 - 1973)
+ others
A group from Andria, in Apulia, which among the others released an interesting single on the small neapolitan label B.B.B., the same that released the Showmen 2 album and Armando Piazza's LP's.
The single is very good, especially the A side with flute in evidence, the rest of their record production is more oriented toward a pop style.
The group released the debut single in 1971 with the name Milord's Group, then changed to Milords, and is still active now under the name Banda Milord, with a line-up led by the original drummer Mimmo Cristiani.
Websites:
Banda Milord - www.bandamilord.it
MIRO
Discography:
LP - Per conoscermi (Zeus BE 0054 - 1973)
LP - Real life games (Vedette MLP 5551 - 1977)
LP - Ambiguità (Vedette MLP 5560 - 1979)
+ singles
A singer-songwriter from near Macerata (Marche, Central Italy), who started his career in the 60's around Perugia under the name of Miro Banis backed by the group I Transistors, after many singles he released three solo albums in the 70's.
For the second of these, Real life games, the record company tried to launch Miro as an international artist, so it was entirely sung in English with a foreign producer, and is often described as a progressive LP, though the sound is mostly commercial and with funky leanings.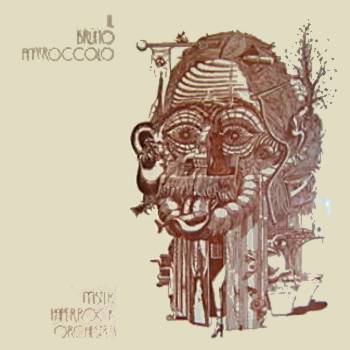 Line-up:
Luigi Perrella (vocals)
Giulia Crocini (vocals)
Liana Bontempo (vocals)
Ilario Bontempo (guitar)
Lucio Burolo (keyboards)
Licio Granata (bass)
Pino Fontana (drums)
Fulvio Novak (percussion)
Discography:
LP - Il brutto anatroccolo (S.R.M. DA/L 33014 - 1978)
Like in the case of Andromeda this LP was issued in 1978 by the recording studio S.R.M. from Udine, and only had a very limited local distribution, having been pressed in 100 copies only.
The concept album, built as a rock opera with multivocal parts, has lyrics based on contemporary world problems, and is musically based on a mix of various styles, from acoustic songs to funk, to hard rock, with some progressive inspired moments. The cover is made by two separate cardboard sheets in a plastic bag, and contains a lyric insert.
All the album tracks were composed by guitarist Bontempo and Andromeda sax player Eddy Meola, and the nice cover design was by the singer Luigi Perrella.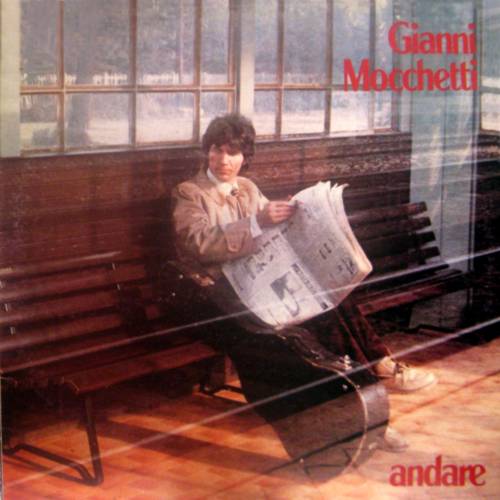 Discography:
LP - Andare (Ricordi SMRL 6245 - 1979)
CD - Terra di nessuno (Lira GCD 042 - 1992 - as "Matusalemme")
CD - Beta (Spintapes SCD 001 - 2005)
+ singles
Bass player and long time collaborator of the early production of Franco Battiato, Gianni Mocchetti had been in a group called Cristalli Fragili with Gianfranco D'Adda and Riccardo Pirolli (a.k.a Genco Puro & Co.) and the whole group was noticed by Battiato, playing on his first LP's. He released some singles and a rock-oriented solo album in 1979, another album in 1992 under the nickname Matusalemme and an interesting CD in 2005, entitled Beta, containing reworkings of early Battiato tracks.
Mocchetti sadly passed away in 2013.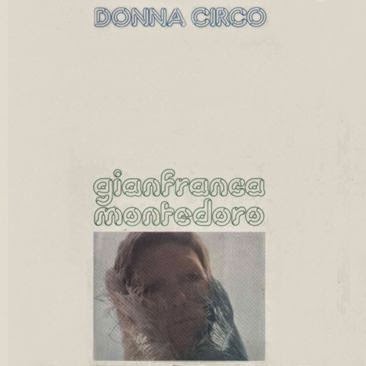 Discography:
LP - Donna circo (Basf Fare 21 23301 - 1974)
Notable for the presence of the musicians from Murple, this was a nice song-based album with feminist lyrics by this singer, previously in Living Music.The album had no promotion and a very limited distribution due to the German label Basf's closing of their Italian music production branch.
The twelve tracks were revived in 2021 for the Donnacirco album, sung and played by a group of female artists and issued on LP by La Tempesta (cat.LTD 151/21).
Discography:
LP - Adriano Monteduro (RCA TPL 1038 - 1974)
45 - Non è felicità/Tempo di andare (Mimo ZM 50169 - 1971)
45 - Piccole dosi/Rio grande (RCA PB 6246 - 1978)
Along with his solo album released in 1974 with Reale Accademia di Musica, this songwriter also released two conventional singles in the 70's.
Monteduro has reformed a group named Reale Accademia di Musica (including all new musicians) for a new CD released in 2008, entitled Il linguaggio delle cose.
MARIA MONTI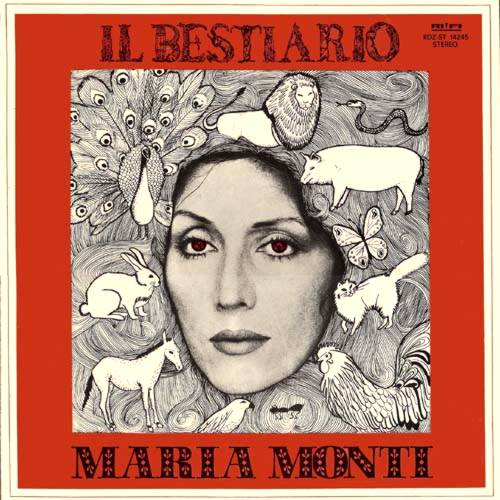 Discography:
LP - Il bestiario (RiFi RDZ ST 14245 - 1974)
45 - L'armatura/Il pavone (RiFi NP 16518 - 1973)
+ many other LP's and singles
In the vast record production of this singer from Milan, it's worth mentioning the 1974 LP Il bestiario, an experiment on a music background between jazz and electronic minimalism, with help from international musicians among which Alvin Curran and Steve Lacy, and the founder of Prima Materia, Roberto Laneri. Some parts of this record bring to mind elements of Opus Avantra and Pierrot Lunaire's works.
A song which is featured on this LP, Il pavone, had already been issued on single along with L'armatura, on which Monti was backed by guitarists Luca Balbo and Gianfranco Coletta (the latter from Chetro & Co.)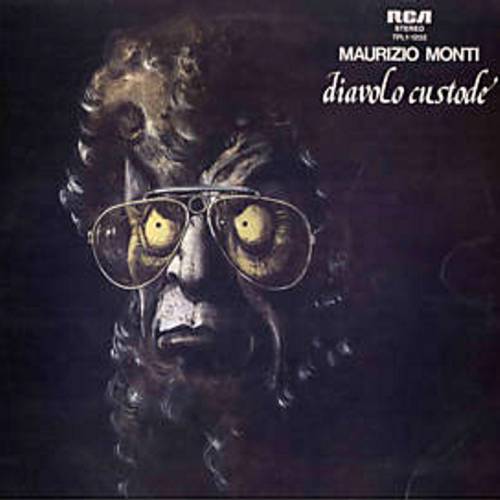 Discography:
LP - L'amore (RCA DPSL 10586 - 1973)
LP - Diavolo custode (RCA TPLI 1222 - 1976)
A singer-songwriter whose second album had help from Rustichelli & Bordini and Adriano Monteduro.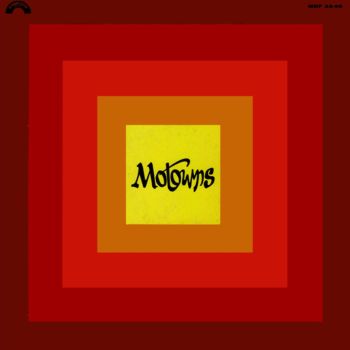 Discography:
LP - Motowns (Cinevox MDF 33/48 - 1971)
CD - Motowns (AMS 158CD - 2009 - reissue of the above)
45 - Back to my baby/Wings of a bird (Cinevox MDF 026 - 1971)
45 - I want to die/Back to my baby (Cinevox MDF 028 - 1971)
+ others
An English group, arrived from Liverpool to Italy in the mid 60's, the Motowns featured Lally Stott (vocals, replaced by Mick Brill), Doug Meakin (guitar), Mike Logan (keyboards), Robbie Scott (bass) and Tony Crowley (drums, later Dave Summer).
Their first album came out in 1967, Sì, proprio i Motowns on RCA, followed by a long series of singles, until they were signed to Cinevox in 1971.
Their second and last album, Motowns, issued by this label, contains 10 tracks, most of which show strong differences from the typical beat sound of the past years, being halfway between psychedelia and progressive. The album is very nice and rare, and has only been reissued in 2009.
Some tracks from the LP were also included in the soundtrack of the film Mia moglie...un corpo per l'amore directed by Mario Imperoli, released in 1972.
A version of Hey Joe by this band was included in the Fonit compilation Nuovi complessi d'avanguardia da Radio Montecarlo.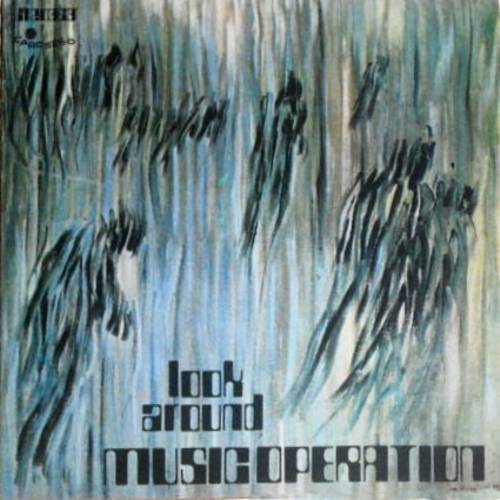 Discography:
45 - Wild Safari/Crazy odyssey (Carosello CI 20344 - 1972)
45 - Look around part I & II (Carosello CI 20363 - 1973)
A group from Padova formed by the past members of Craaash, who had released just a single in 1968, the R&B-styled In ogni uomo backed with Come mai, a Tremeloes cover (EMI SCMQ 7104).
They were later the backing band of singer Pino Donaggio, who let them record these singles. While the first one issued as Music Operation is rather anonymous, the second Look around is an inspired long track divided in two sections, with nice lead guitar and violin parts.
The drummer was Maurizio Boldrin, guitarist was 18-year old Mino Istroio.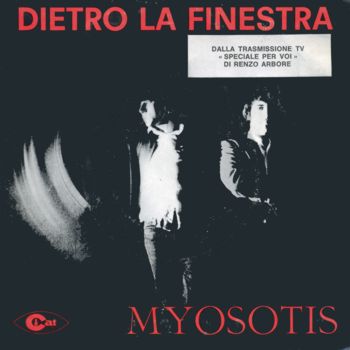 Line-up:
Federico D'Andrea (vocals, guitar)
Stefano Marcucci (vocals, bass)
Discography:
45 - Tu non hai più parole/Nel giardino di Molly (Cat LM 1 - 1969)
45 - Dietro la finestra/Un cuore da dividere (Cat LMD 4 - 1970)
D'Andrea and Marcucci had previously played with Ancients, a 60's group from Rome that also featured singer Manuel De Sica (son of film director Vittorio and later a music composer) and drummer Bruno Biriaco, founder member of Perigeo.
As Myosotis the duo had a good success with the first single Tu non hai più parole, with some Beatles and Byrds inspired vocal parts by the two singers.
The second single has a good flute part and some soft prog atmospheres on Dietro la finestra, but it was not helped by the Luis Bacalov orchestration.
After Myosotis, D'Andrea was in Logan Dwight and Libra.

Thanks to Luigi Papi, Fabio Marchignoli, Antonio Rosetti, Gabriele Pierdomenico, Alesssandro Lentini, Luigi Fracasso, Federico Bordo, Valerio D'Angelo, Leonardo Viani, Mauro Massignani, Fabio Locatelli, Massimiliano Bruno, for pictures and information on this page
Other alphabetical index pages
A B C D E F G HIJK L M N O P QR S T UV WXYZ