Artist

PHOLAS DACTYLUS

Paolo Carelli (vocals)
Eleino Colladet (guitar)
Valentino Galbusera (keyboards)
Maurizio Pancotti (keyboards)
Rinaldo Linati (bass)
Giampiero Nava (drums)

Pholas Dactylus have left, with Concerto delle Menti, a unique example of avantgarde prog containing only spoken lyrics that can be appealing to the most adventurous listeners even because the musical background is on a high level. The album contains a long suite divided onto the two sides of the record with no breaks, and even a rare single was released from it.
Coming from near Milan, Pholas Dactylus were formed around 1972 by the guitarist Eleino "Lello" Colladet, from Vimercate, coming from the local group Macus 67. He assembled the group starting with bass player Rinaldo Linati and adding Valentino Galbusera and Giampiero Nava, coming from another small local group, I Puritani (which also included two future members of Dalton). Last to enter were the second keyboardist Maurizio Pancotti and poet/composer Paolo Carelli, whose lyrics were recited by himself rather than being sung.
The first representation of Concerto delle Menti came in the winter of 1972, in Cornate d'Adda. The group had a very good live activity, supporting the German group Amon Düül II and even playing in some open air festivals, and their LP came out in 1973 on the Genova label Magma.
The musical background is intense and mesmerising in some parts, even if the spoken parts can be boring at times. An interesting record and surely worth a listen. The nice cover was made by Caesar Monti.
The group split around the end of 1973, due to some health and financial problems, a shame after the nice reviews of some music magazines.
In 2011 Paolo Carelli collaborated with Tuscan group Labirinto di Specchi, contributing with his narrating voice to their debut album Hanblecheya (Lizard CD0070).
Surprisingly in 2019 the name Pholas Dactylus returned on a new album, Hieros gamos, issued by a line-up that includes three of the original members (keyboardist Maurizio Pancotti, bassist Rinaldo Linati and vocalist Paolo Carelli), with a style not too far from the 1973 LP.

LP
Concerto delle menti
Magma (MAGL 18002)
1973
gatefold cover and lyric inner
Black Widow (BWR 107)
2008
gatefold cover, inner and insert - later (2014) reissued with an extra 12 page booklet
AMS/BTF (AMS LP 117)
2018
as above with poster and clear blue vinyl
Hieros gamos
AMS/BTF (AMS LP 150)
2019
gatefold cover and insert


CD
Concerto delle menti
Vinyl Magic (VM 041)
1994
reissue of 1973 album
Hieros gamos
AMS/BTF (AMS 305 CD)
2019
mini-LP gatefold cover


PROMOTIONAL AND JUKEBOX SINGLES (with blank cover)
Estratto dal concerto delle menti pt.I & II
Magma (MAGL 48004)
1973
excerpts from the album - promo-only single

A very difficult album to find, Concerto delle menti has been released by Magma with a gatefold cover and inner, on the original yellow label. No counterfeit exists nor foreign issues.
An even rarer single was also issued, probably only as a promo, with two excerpts from the album.
The album was reissued on LP for the first time in 2008 by Black Widow, with the same artwork as the original, and again by AMS in 2018 with the reproduction of a vintage poster and on clear blue vinyl.
Concerto delle menti also had a 2003 CD reissue by the Japanese label Arcangelo (ARC-7026) with a mini-LP cover. This is also part of an 8-CD box set dedicated to Grog (that includes in fact only three Grog releases along with five albums originally on Magma).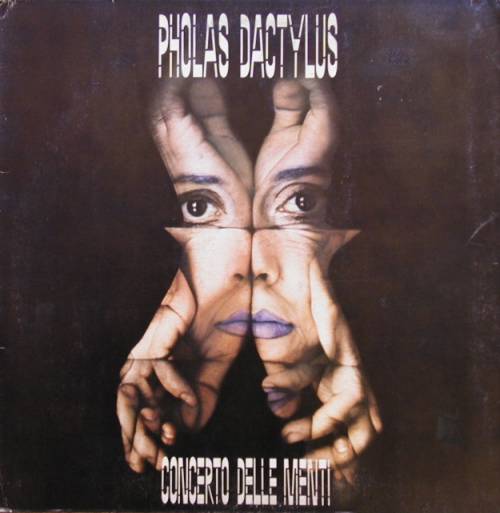 Concerto delle menti - LP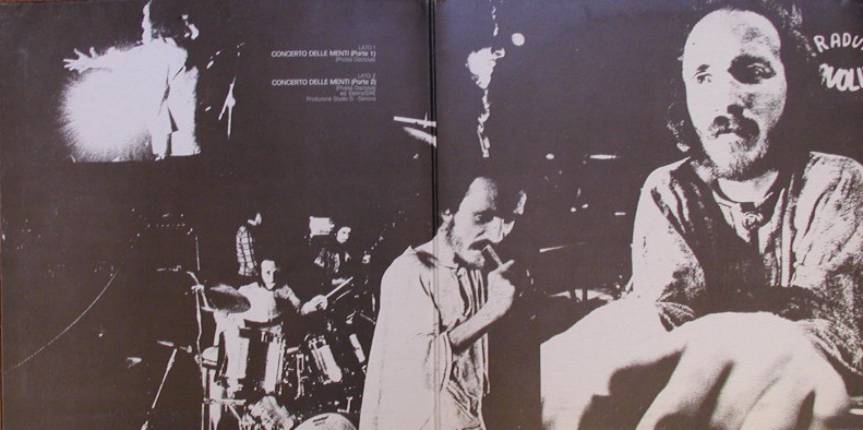 Concerto delle menti - inner gatefold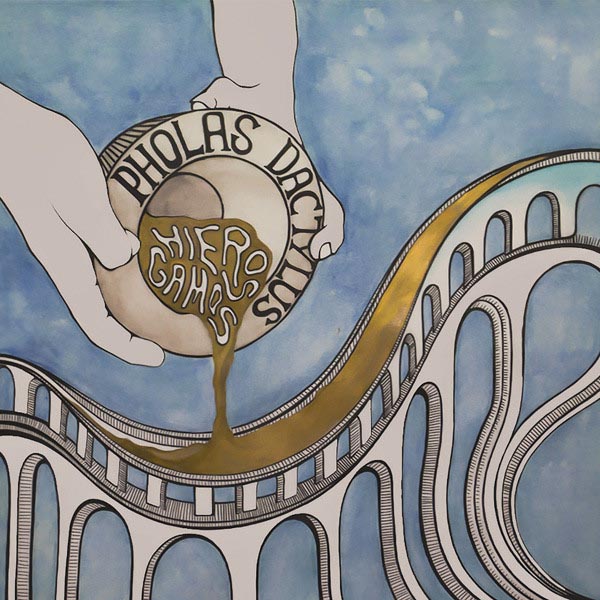 Hieros gamos - LP

Thanks to Massimo Santoni for the detailed information on the group.