Artist

ROBERTO PICCHI

An interesting composer/musician/actor, Roberto Picchi was born in Brindisi but lived in Bologna, and collaborated with many artists, including Claudio Lolli (on the album Canzoni di rabbia) and Giorgio Lo Cascio (for his Il poeta urbano), before having a solo album released by Fonit-Cetra in 1977.
An unusual album for a singer-songwriter, as Raggi di sole only includes six long songs, all in the 6-8 minute range and with extended instrumental parts.
A very interesting album, based on Picchi's ability on 12-string guitar and with good use of sax and electric instruments, this is much closer to progressive music than the works of many other solo artists that are often described with this word.
The initial title track Raggi di sole has some jazzy influences, while the instrumental Negazioni is one of the finest moments of the LP, not far from the Mauro Pagani ethno-prog experiments.
After the album Picchi has been credited as composer for many theatre plays.

LP
Raggi di sole
Fonit Cetra (LPX 56)
1977
laminated gatefold cover

A little known album, Raggi di sole is rather scarce and has never been repressed in any form.
It came in a laminated gatefold cover on Fonit-Cetra orange label.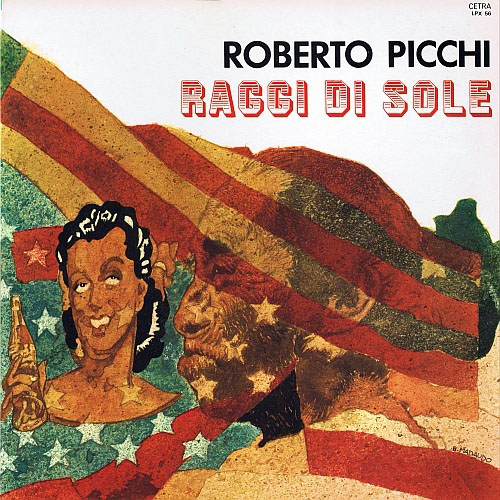 Raggi di sole - LP