Artist

MAURO PAGANI

Very popular artist in Italy, both as a solo artist and as session musician, Mauro Pagani had a good solo career after leaving Premiata Forneria Marconi in 1976, tired of the long hard work on the road. In his early days as a musician, Pagani had played with Gli Araldi, JB Club, I Dalton.
His love for the world music strongly emerged in his 1978 first album, simply entitled Mauro Pagani, featuring many of the best Italian musicians of that time, among which Area's members Demetrio Stratos, Patrizio Fariselli, Giulio Capiozzo and Ares Tavolazzi, PFM's old cohorts Franco Mussida, Patrick Djivas and Franz Di Cioccio, singer Teresa De Sio. The album is very far from his old band's works, with strong oriental folklore influences, but definitely a very good one.
In 1980 Pagani took part in the Carnascialia project, a new group formed by Pasquale Minieri and Giorgio Vivaldi (both also involved in the 1978 solo album) to revive the traditional central and southern Italy folk sounds they had already rearranged as Canzoniere del Lazio. In the same field was the first and only album by Alia Musica, that Pagani had produced in 1979.
Second album came in 1981, Sogno di una notte d'estate was first intended as soundtrack to a theatre play by Gabriele Salvatores. This later became a film, and a new soundtrack was released in 1983, with the same title.
Also in 1981 Mauro began a long collaboration with popular singer songwriter Fabrizio De André, and in 1984 they released what many consider one of the best De André albums (and among the best Italian albums of the decade), Creuza de mä. In the 80's he's mainly worked as session musician with many popular Italian artists, among which Ornella Vanoni, Roberto Vecchioni and Gianna Nannini, releasing his third proper solo album in 1991.
Other soundtracks followed in the 90's, again for Salvatores movies, Puerto Escondido in 1992 and Nirvana in 1997.
In 1999 Pagani has rejoined PFM for a single concert in Milan, as he did again in the summer of 2003.
The last studio release by Pagani has been in 2004 the remake of Creuza de mä, a popular album by Fabrizio de André in which Mauro himself played a very important role.

LP
Mauro Pagani
Ascolto (ASC 20093)
1978
textured single cover with inner and poster
Ascolto (ASC 25027)
1981
Prisma series reissue - single cover with inner
BTF/Vinyl Magic (VMLP 115)
2013
single cover with inner
Rock and roll exhibition
Cramps (5205 901)
1979
with Demetrio Stratos and Paolo Tofani - single cover with inner
Akarma (AK 1016)
2001
as above
Sogno di una notte d'estate
Fonit (LPX 99)
1981
textured gatefold cover with lyric inner - original version
Fonit (LPX 119)
1983
second issue - movie soundtrack album
Passa la bellezza
Philips (848 444)
1991
single cover with lyric insert


CD
Mauro Pagani
CGD (74284-2)
1990
reissue of 1978 album - now deleted
BTF/Vinyl Magic (VMCD 115)
2006
as above with mini gatefold cover
Passa la bellezza
Philips (848 444-2)
1991
Rock and roll exhibition
Cramps (CRSCD 010)
1994
reissue of 1979 album - now deleted
Akarma (AK 1016)
1999
as above with mini gatefold cover
Domani
Edel (NUN 0149192)
2003
Sogno di una notte d'estate
BTF/Vinyl Magic (VMCD 095)
2004
reissue of 1981 album with mini gatefold cover
Creuza de mä 2004
Edel (OMM 001)
2004
remake of a legendary 1984 album with Fabrizio de André


PROMOTIONAL AND JUKEBOX SINGLES (with blank cover)
Europa minor
Ascolto (PRG 7)
1978
white label promotional single - backed with other artist's track

All the Mauro Pagani albums can still be found at reasonable prices. The first two also had Japanese issues on King/Seven Seas (nos. GXF2041 and K22P242 respectively).
No counterfeits exist.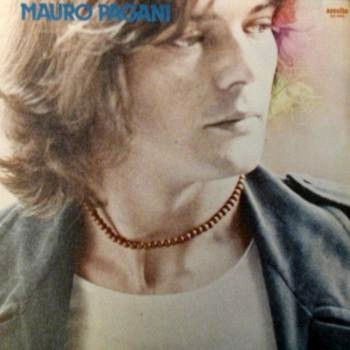 Mauro Pagani - LP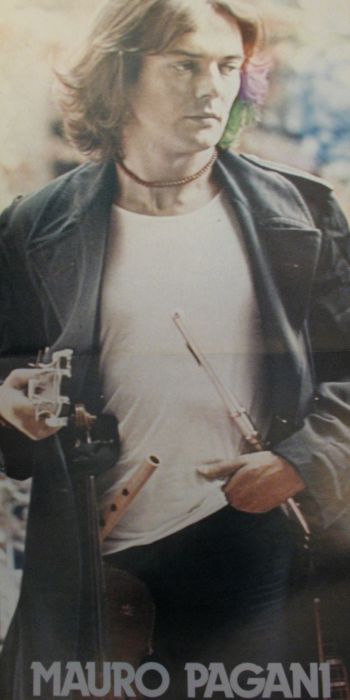 Mauro Pagani - poster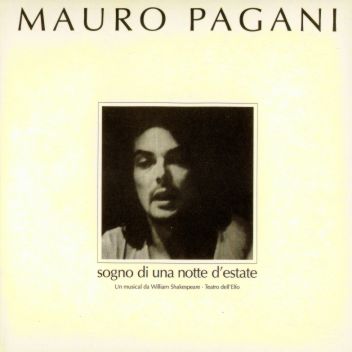 Sogno di una notte d'estate (1981) - LP
Sogno di una notte d'estate (1983) - LP
Passa la bellezza - LP



Click on pictures to enlarge