Artist

SENSITIVA IMMAGINE

Alfredo Olivieri (vocals)
Massimo Buriani (guitar)
Stefano Bertonazzi (keyboards)
Andrea Pavinato (bass)
Franco Buriani (drums)

This band from Bologna was formed in 1975, only released a self-produced cassette and had a good live act with use of stage costumes in Genesis' style. The music also had English symphonic prog influences but the band had a good sound with Italian lyrics.
Their only tape was released probably in 1978 and privately sold at their concerts. No musicians were credited on the original tape, and the first CD reissue only had four names mentioned, to add some mystery to the band.
The 6-track tape was finally released on CD in 1991 by the Japanese Melos label (the same that released the lost LP by Buon Vecchio Charlie) in limited quantity and soon deleted, while a second reissue was made by the Italian label Kaliphonia with the addition of two instrumental introductions and four extra tracks.
The album contains some very nice long tracks with good guitar and keyboard playing, like the Genesis-inspired Harlem; the playing is of a very good quality but the overall impression is that the recording suffers from the lack of production, especially in the vocal parts, short but a bit weak at times.

LP

E tutto cominciò così
Butterfly (WMS 001)
2015
limited 500 copies pressing with two inserts and sticker –single and gatefold cover versions



CD

E tutto comincị coś
Melos (002) - Japan
1991
six tracks - gatefold digipack cutout cover
Kaliphonia (CH 001)
1998
twelve tracks - different cover



ORIGINAL TAPES

E tutto comincị coś
S.I. (001)
1978
six tracks

Original cassettes are very hard to find, the insert does not mention the musicians names nor the year of release, that should be 1978 according to the liner notes of the 2015 Butterfly label reissue.
The first CD issue by Japanese Melos label is also hard to find now, and it was housed in a nice digipack gatefold cutout cover that resembles the classic Roger Dean-designed Earth & Fire debut LP on Nepentha label.
Despite an unexceptional cover, the recent Kaliphonia reissue has a very good sound quality and contains six extra tracks for over 19 minutes.
The first vinyl edition of E tutto cominciò così has been issued in 2015 by the Butterfly label with the same cover as the Melos CD. It was issued in a limited pressing of 500 copies in various versions: 350 with standard single cover, 100 with cutout gatefold cover and 50 copies in a box. These are harder to find and more expensive that the single cover version.

E tutto comincị coś... - original tape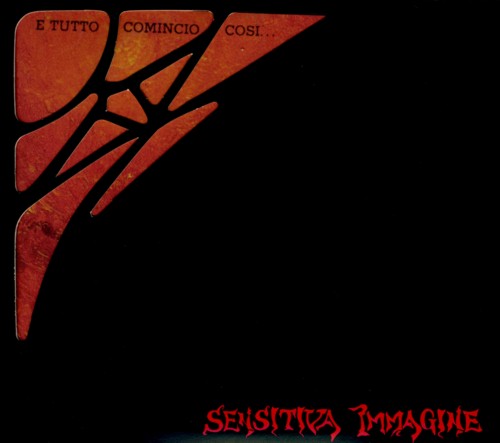 E tutto comincị coś... - Melos CD cover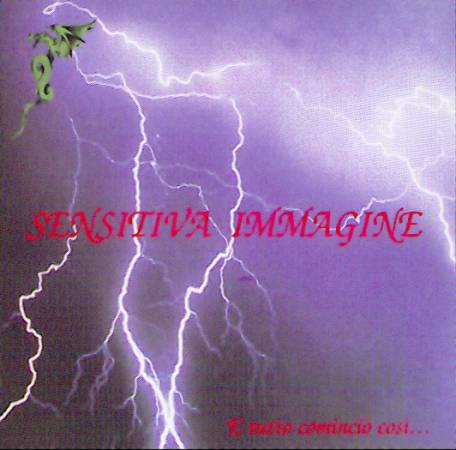 E tutto comincị coś... - Kaliphonia CD cover