Artist

ACQUA FRAGILE

Bernardo Lanzetti (vocals, guitar)
Gino Campanini (guitar, vocals)
Maurizio Mori (keyboards, vocals)
Franz Dondi (bass)
Pier Emilio Canavera (drums, acoustic guitar, vocals)

This five-piece from Parma was formed in 1971 from the ashes of Gli Immortali, a group that included singer Bernardo Lanzetti, just returned back to Italy after a living in the USA, guitarist Gino Campanini and drummer Piero Canavera. These musicians were joined by keyboardist Maurizio Mori and bass player Franz Dondi (who had played with I Moschettieri, that were among the young bands supporting The Rolling Stones during their Italian tour, but just released a single in 1967, Quando il tempo dell'amore).
In one of the last concerts with the old name, the five musicians were spotted by Premiata Forneria Marconi, that introduced them to their manager Franco Mamone.
With the new name Acqua Fragile and the professional management of Mamone, the group was able to play with important foreign names such as Soft Machine, Alexis Korner & Snape, Tempest, Curved Air, Audience, Uriah Heep, and above all, Gentle Giant.
Their first album was released in 1973 on the independent Numero Uno label, one of the very few Italian prog albums entirely sung in English. A good album with nice west-coast multivocal influences mixed with an English prog sound, especially inspired by the likes of Genesis and Gentle Giant.
The LP included seven long tracks, with good instrumental parts and the nice original harsh voice of Lanzetti, not far from Family's singer Roger Chapman distinctive tremolo technique.
The choice of singing in English didn't probably help the group in achieving a good popularity in Italy, and the album wasn't released abroad as it was probably planned. Oddly the English lyrics weren't included in the album cover, that only contained the Italian translation.
Second album Mass media stars was from 1974 and also gained an US release, thanks to the English lyrics. Not dissimilar from their first but with a slightly better production, this contained six long cuts.
At the end of 1974 keyboardist Joe Vescovi replaced Maurizio Mori after The Trip's split. He stayed in for some months and his presence is documented in the bootleg-quality Live in Emilia CD.
But the strongest hit to the group's stability came when Bernardo Lanzetti joined PFM, replaced for a while by Roby Facini, previously with I Top 4 and Dik Dik.
Acqua Fragile split in 1975.
Bass player Franz Dondi and drummer Pier Emilio Canavera have played with Rocky's Filj, and in the Beatles-inspired band, Shout!, that released 2 CD's in the 90's.
Dondi formed in 2004 Acqua Fragile Project, with a new line up in which he was the only original member, playing the old group's songs. They were active until 2006.
After his experience with PFM, Bernardo Lanzetti embarked in a long successful solo career. In the 2000's he has collaborated and then joined Mangala Vallis. In his live album from 2013, Vox40 (including a CD and a DVD, Ma.ra.Cash MRC 038) Lanzetti has rearranged with an orchestra part of the old Acqua Fragile repertoire and is joined in some tracks by his old cohorts Canavera and Dondi. The three original members were the nucleus of a new Acqua Fragile line-up that produced A new chant in 2017, a good record that brings to mind the sound of the group in the Seventies.

LP
Acqua Fragile
Numero Uno (DZSLN 55656)
1973
poster cover - lyric inner
Sony/BMG (88985 30571 1)
2016
reissue of the above
Numero Uno/De Agostini (DZSLN 55656)
2020
gatefold cover with inner and 8-page insert - no.64 in the De Agostini "Prog Rock Italiano" series
Mass media stars
Ricordi (SMRL 6150)
1974
single cover with lyric inner
Contempo (CONTE 003)
1991
same as above with inner
Sony/BMG (88875 12127 1)
2015
new reissue
Ricordi/De Agostini (SMRL 6150)
2018
single cover with inner and 8-page insert - no.26 in the De Agostini "Prog Rock Italiano" series
Sony Music (19439 88740 1)
2021
numbered 600 copies issue- single cover with inner - purple vinyl

CD

Acqua Fragile
BMG (ND 74853)
1991
reissue of 1973 album - now deleted
BMG (74321-98055-2)
2003
as above with mini-LP gatefold cover - now deleted
Sony/BMG (88697-34368-2)
2008
new reissue with standard jewel case
Mass media stars
Contempo (CONTECD 003)
1991
reissue of 1974 album - now deleted
BMG (74321-98059-2)
2003
as above - mini LP cover - now deleted
Sony/BMG (88697-85364-2)
2011
new reissue with mini-LP cover
A new chant
Esoteric (EANTCD 1069) - UK
2017
new studio album

CD BOOTLEG

Live in Emilia
Prehistoric (PR 03)
1994
live recording from 1975


VARIOUS ARTISTS COMPILATION ALBUMS
Quelli della Numero Uno
(with Song from a picture)
Numero Uno (CFD 01080-10)
1999
10 CD - box set with tracks from singles and albums

SINGLES (with picture sleeve)

Bar gazing
Opening act
Ricordi (SRL 10746)
1974
both tracks from Mass media stars

Acqua Fragile was originally released with a poster cover and a lyric inner. The first vinyl reissue came out in 2016.
The album was reissued on CD in March 2003 by BMG with mini-LP gatefold cover and obi, as part of their "Dei di un perduto rock" series, and later repressed in October of the same year when a second batch of those CD's came out.
The CD was announced by BMG as being also available with standard jewel case (cat.no. 74321-98054-2) but was probably never issued in this form.
A Japanese vinyl edition exists on King/Seven Seas label (no.K22P113), with the same poster cover design as the original.
Mass media stars had a vinyl reissue, identical to the original, in 1991 by the Contempo label. It has been reissued again in 2015.
The album was also issued in the USA on Import label (IMP 1005, released around 1978), in Venezuela on Ricordi (SMRL 11105 - issued in 1976) and in Japan on King (GXF2055) with the original single cover.
The albums Acqua Fragile and Mass Media Stars have been reissued on CD by the English label Esoteric in 2011 with catalogue number ECLEC2277 and ECLEC2278. The same label issued the third studio album, A new chant, in 2017.

Acqua Fragile - front cover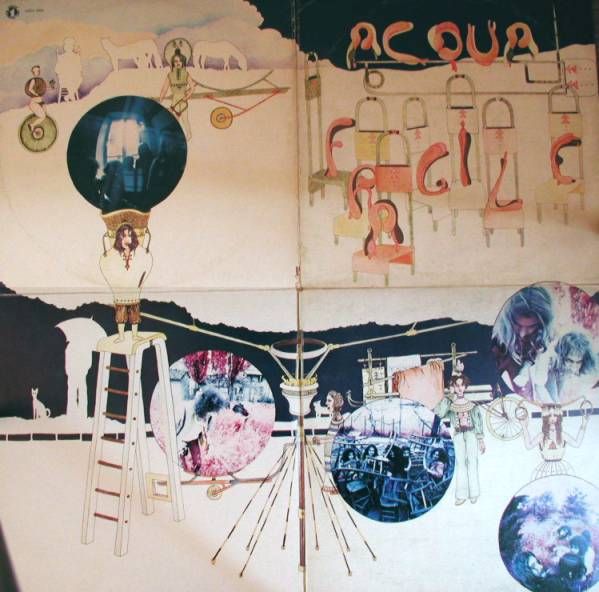 Acqua Fragile - poster cover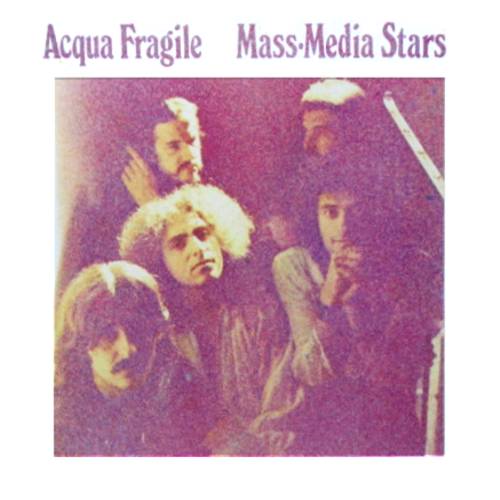 Mass media stars - front cover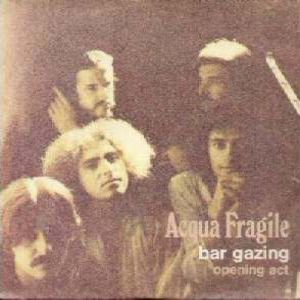 Bar gazing - 7" single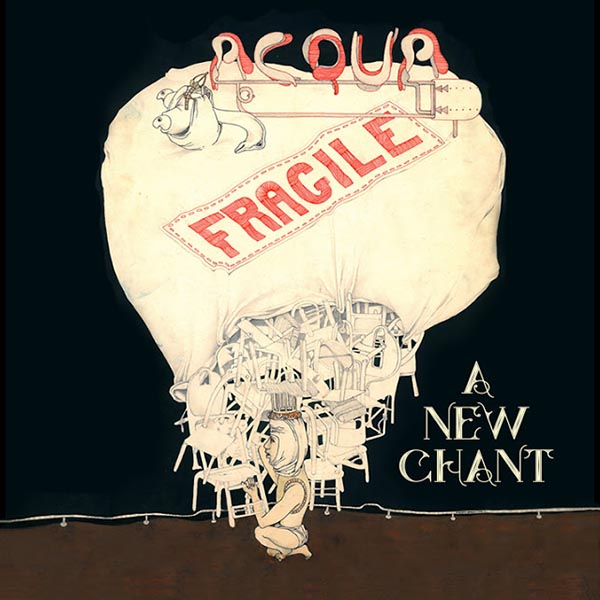 A new chant - CD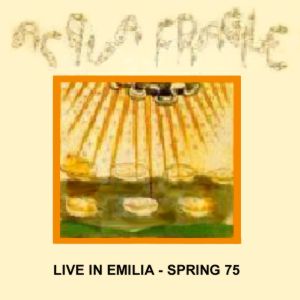 Live in Emilia - CD



Click on pictures to enlarge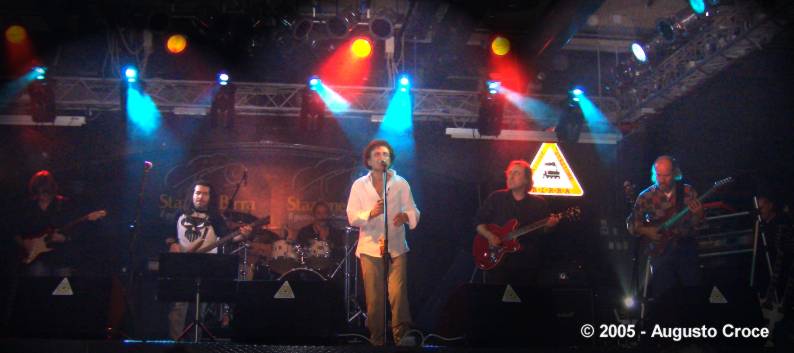 Bernardo Lanzetti fronting Mangala Vallis with Rodolfo Maltese on guitar
at Stazione Birra, Morena (Roma), 11-nov-2005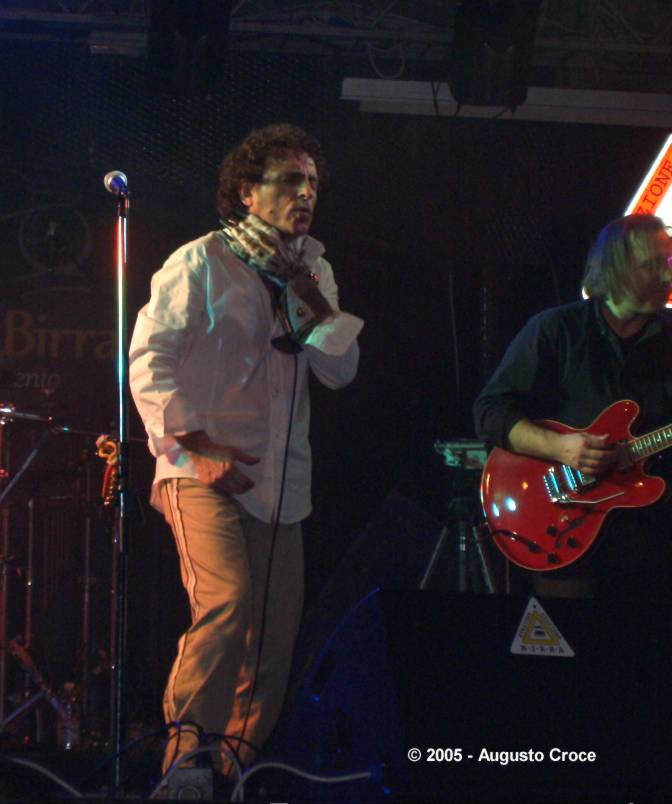 Bernardo Lanzetti fronting Mangala Vallis
at Stazione Birra, Morena (Roma), 11-nov-2005
The right photo has Bernardo singing with a "synthesized glove" on the throat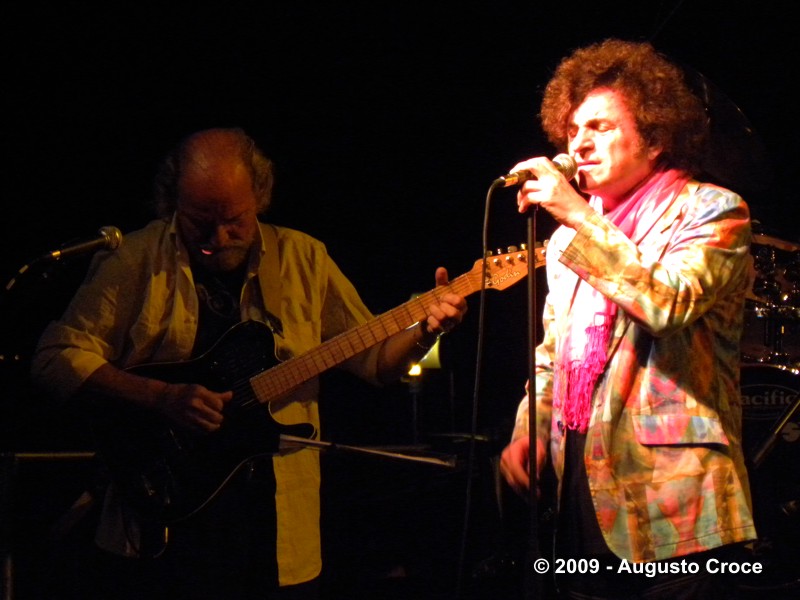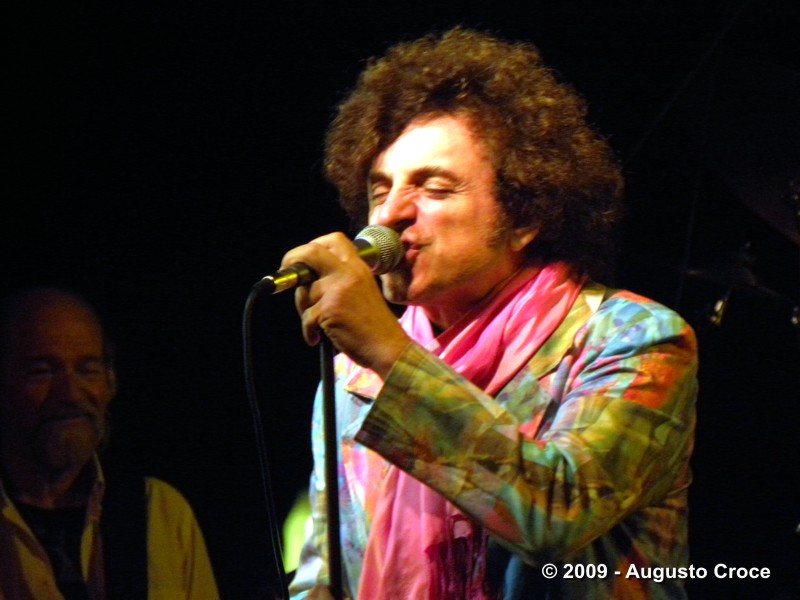 Bernardo Lanzetti with Rodolfo Maltese (Banco) and Beggar's Farm
at Tuoro sul Trasimeno (PG), 19-jul-2009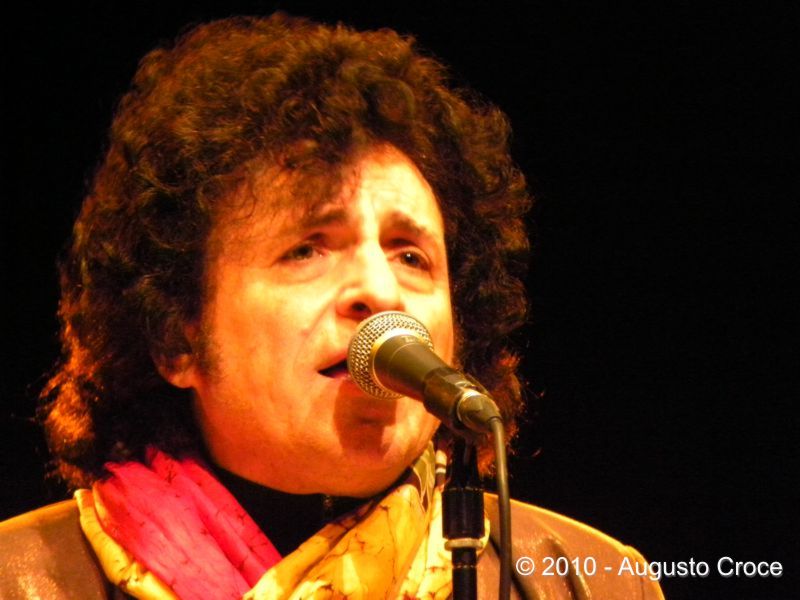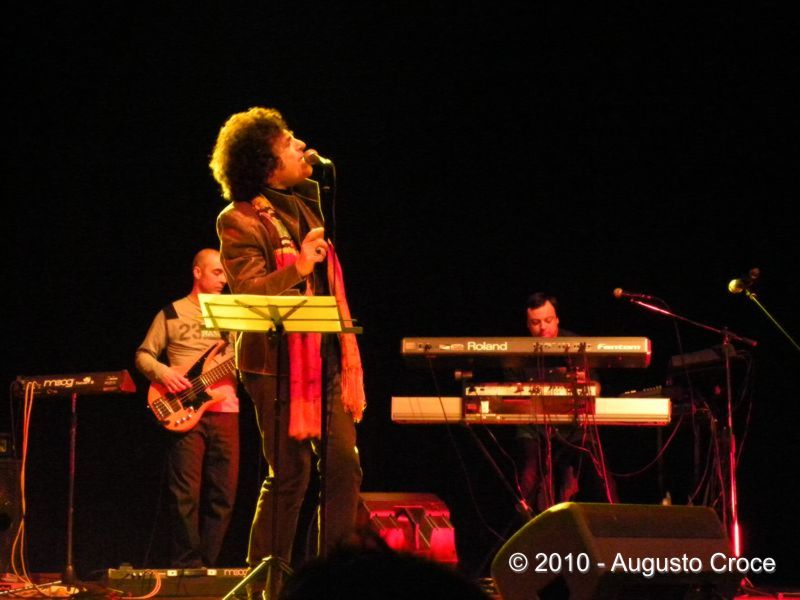 Bernardo Lanzetti with L'Estate di San Martino
Perugia, 19-mar-2010

The Acqua Fragile Project site is at http://acquafragile.altervista.org/
Bass player Franz Dondi, currently with Acqua Fragile Project, has a personal site at www.franzdondi.com, dedicated to his artistic activity.
Find info on Acqua Fragile's discography on Bernardo Lanzetti's official fanclub at www.bernardolanzettifansclub.com
Bernardo Lanzetti collaborated with Mangala Vallis on their two CD's and in many concerts. The site of the group is www.mangalavallis.it

Thanks to Alos for the 7" single scan