Artist

AURORA LUNARE

1977-1981
Mauro Pini (vocals, keyboards, flute, percussion)
Corrado Pezzini (keyboards)
Simone Catellacci (guitar)
Luciano Tonetti (bass, acoustic guitar)
Marco Santinelli (drums)
1982-1987
Mauro Pini (vocals, keyboards, flute, percussion)
Antonio Salina (keyboards, vocals)
Luciano Tonetti (bass, acoustic guitar)
Riccardo Billeri (drums)
Giacomo Salina (percussion, vocals)

One of many Italian bands that never had the chance of releasing an album in their lifespan, Aurora Lunare from Livorno were formed in 1977 and had a good live activity in their first period, even supporting some big names like Alan Sorrenti, PFM and Ivan Graziani, though their concerts were only held in Tuscany.
A radical change in the band line-up around early 1982 turned their progressive sound towards a more melodic style. Various musicians played in the line-up, among them shortly Alessandro Corvaglia, now singer with La Maschera di Cera. Many recordings from the initial years of the group were published privately by the musicians, though they are no longer available now.
Around 2003 the group reunited with some of the original members (Pini, Tonetti and later Santinelli), keyboardist Stefano Onorati, who already played with them in the 80's and newcomers Valentina Cantini (violin), Greta Merli (vocals) and Daniele Pistocchi (guitar). With these musicians Aurora Lunare appeared with new recordings on some tribute CD's published in 2010-12, while their debut album was finally released in 2013 on the Lizard label.
The record was released with help from Alessandro Corvaglia, and the final result was very good. The album also included a cover of Ritorno al nulla By Le Orme with a guest appearance by Tolo Marton.
A second album came out in 2018, Translunaggio, containing nine reworkings of Italian and international progressive rock classics, while a new album, Terzo luogo, arrived at the end of 2023.

CD

Aurora Lunare
Open Mind/Lizard (LDV 006)
2013
digipack cover
Translunaggio (nove tributi al rock progressivo)
Lizard (CD 0135)
2018
contains mostly tracks already issued on tribute compilations
Terzo luogo
Lizard (LDV 023)
2023
digipack cover



VARIOUS ARTISTS COMPILATIONS

Recital for a season's end - A tribute to Marillion
(with The party)
Mellow (MMP 507)
2010
3 CD - also includes Marco Masoni, Yleclipse, Conqueror, Goad, Garden Wall and others
Cani arrabbiati - Opening themes...A tribute
(with Connexion e Gamma)
Musea (FGBG 4527) - Francia
2010
2 CD - A tribute to the soundtracks to Italian movies of the 60's and 70's - also includes The Samurai of Prog, Anima Morte, The Conspirators of the Occult, Ozone Player, Kate, Mist Season and others
A flower full of stars - A tribute to The Flower Kings
(with Trading my soul)
Musea (FGBG 4887) - Francia
2011
4 CD - also includes Argos, Tinyfish, Marco Lo Muscio, Pandora, Phaedra, Vanilla Project and others
Tales from the edge - A tribute to the music of Yes
(with Don't kill the whale)
Mellow (MMP 519)
2012
2 CD - also includes Tempus Fugit, The Samurai of Prog, Greenwall, Alessandro Corvaglia, Periplo and others

In 2002 two CD-R albums containing old recordings by the band were sold through the Vitaminic website, now closed:
Evasione di un'idea contained eight tracks recorded in 1981, half live and half studio, and though the recording quality was not perfect, this gave the opportunity to hear a good group (sadly unknown outside their home town, at the time). The second one, Sorgenti di energia, was a 12-track compilation of track recorded between 1982 and 1991, but the drum machine and more synthetic sounds made it far from their prog roots.
Two other CD-R's were later produced and distributed by the band, the first entitled again Evasione di un'idea but containing 13 tracks recorded between 1986 and 1991, the other, Concerto della Goldonetta, Livorno 29-30 aprile 1980, with the recording of two concerts held by the band in their city.
The second official album, Translunaggio, contains five tracks already issued on the tribute CD's listed here, two from download-only compilations released by Mellow Records (Shine on magic hotel dedicated to Procol Harum and In the land of geese, ghost and confusion with solo compositions from the Genesis musicians) and two unreleased recordings.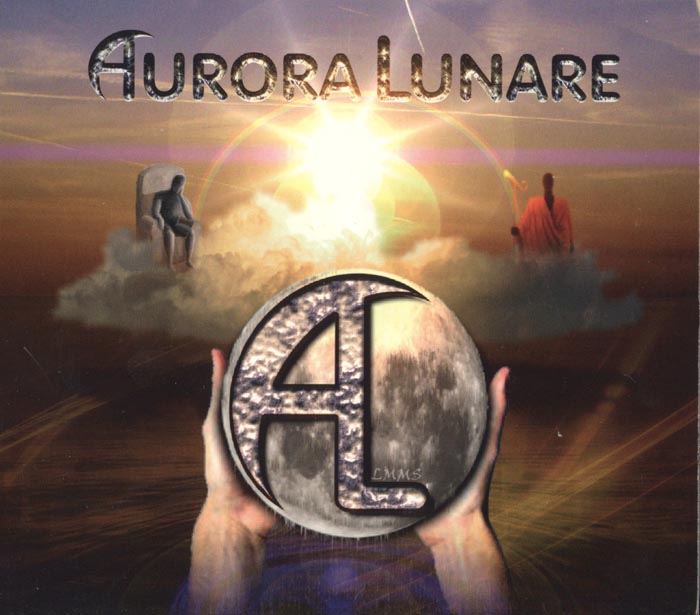 Aurora Lunare - CD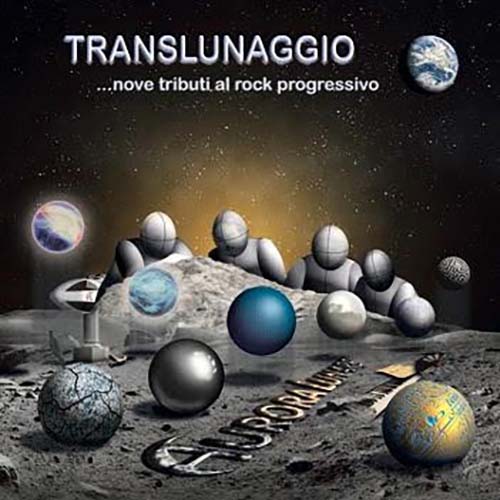 Translunaggio (nove tributi al rock progressivo) - CD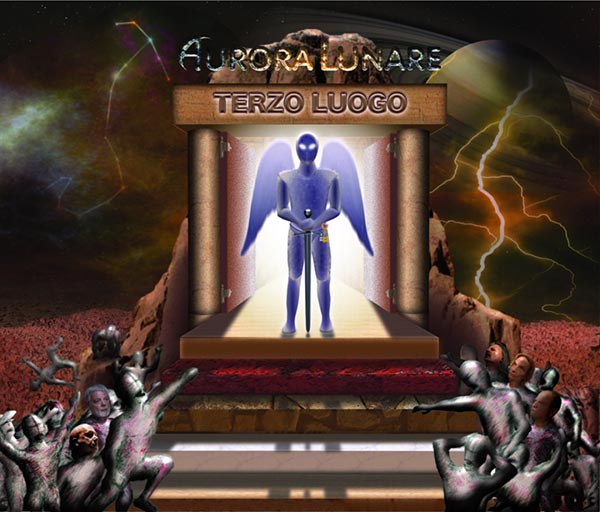 Terzo luogo - CD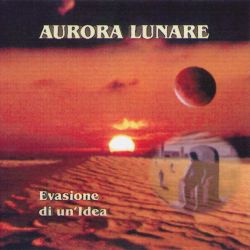 Evasione di un'idea (2002) - CD-R

Thanks to Mauro Pini for information on the group