Artist

RICHARD (RICCARDO) COCCIANTE

Absolutely not a progressive artist, this Vietnam born French-Italian keyboardist is still nowadays a very popular commercial singer in Italy with a long career and many hit singles and albums, some of which also released in foreign countries where he kept the name of Richard Cocciante, soon changed to Riccardo in Italy.
But his debut, a concept album called Mu, housed in a marvellous cover, is a very good symphonic prog, with help from many guest musicians, among which Brainticket's leader Joel Vandroogenbroeck and keyboardist Paolo Rustichelli (from the Rustichelli e Bordini duo), and great instrumental parts.
This can be a very nice listen for keyboards-driven prog fans, if you like Cocciante's voice (too tied to his later pop successes for many Italian listeners!).

LP (1972 only)
Mu
RCA (DPSL 10549)
1972
four pages gatefold cutout cover with lyric insert - as "Richard Cocciante"
RCA (PL 31352)
1978
single cover
RCA (NL 71913)
1980
single cover


CD (1972 only)
Mu
RCA (ND 71913)
late 70's
reissue of 1972 album


SINGLES (up to 1972 - with picture cover)
Down memory lane
Rhythm
Delta (ZD 50158)
1971
from the soundtrack of the film Roma bene
A Dio
Uomo
RCA (PM 3679)
1972
both tracks from Mu - as "Richard Cocciante"

Moderately rare to find, this album has been originally released in a beautiful multi-foldout cutout cover and with a lyric insert. The cover was designed by the Up & Down Studio, that had already released the marvellous centre opening cover for The Trip's Atlantide and Quella Vecchia Locanda's first album.
The album was also issued by RCA in a very limited promotional edition housed in a white cardboard folder that also contained a picture of the artist and a 7-page insert. This promo issue is particularly rare.
Later issues, still cheap and common, came with single sleeve.
While most of his later albums have been issued abroad (many european countries including France and Germany, and even in the USA), the first one only had a foreign issue in France on Warner Bros (no. 56 014) with the title Atlanti and a gatefold cover. The album was sung in French. Warner also released a single with the same cover as the LP.
No counterfeit exists.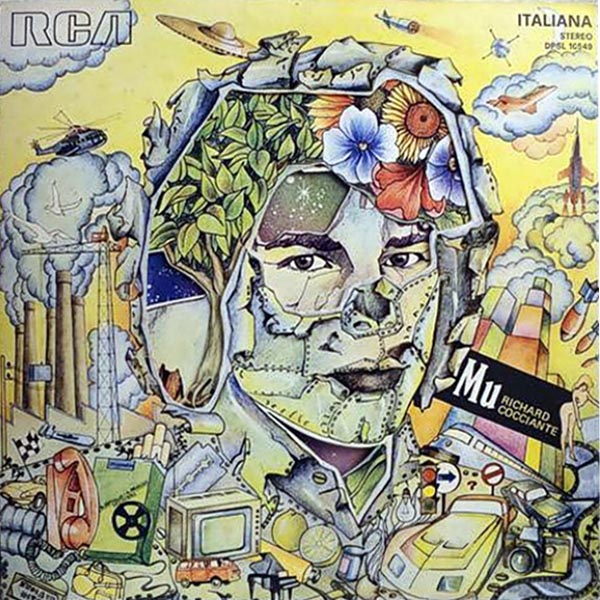 Mu - LP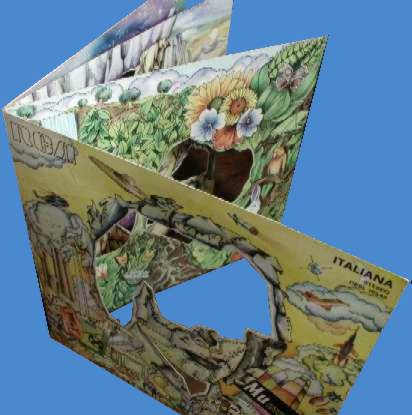 Mu - multifold cover detail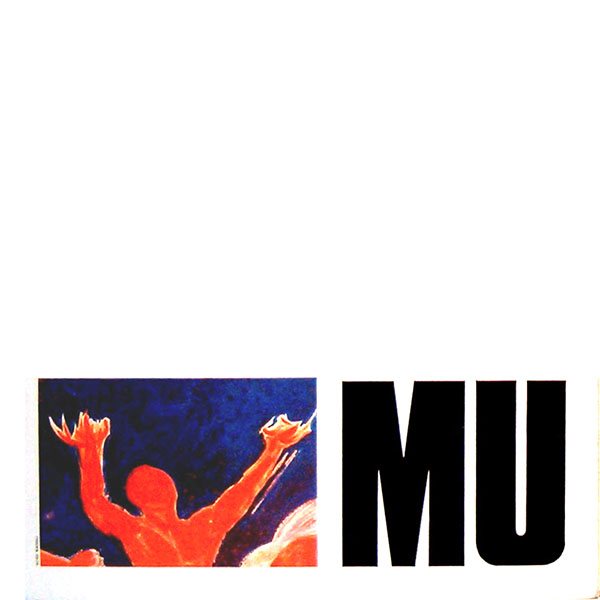 Mu - promotional edition - folder cover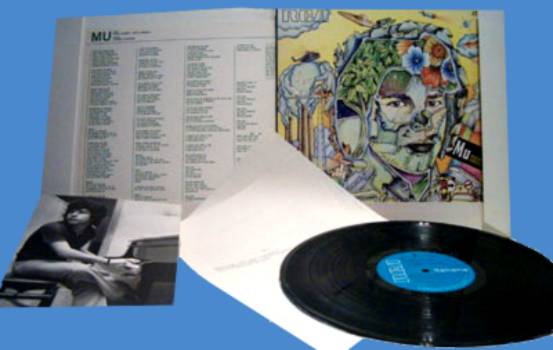 Mu - promotional edition - folder content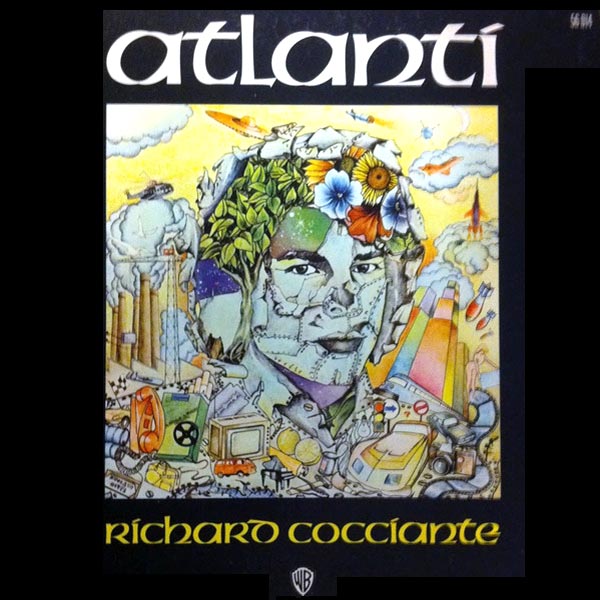 Atlanti (French version of Mu) - LP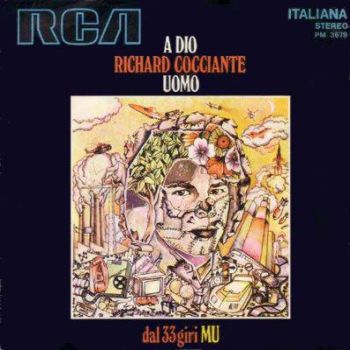 A Dio - 7" single

The Italian "Cocciante club" website is at www.coccianteclub.it

Thanks to Alos, Monica Santosuosso and Marco Giorgi for some pictures of this page.