Artist

N.A.D.M.A.

Marco Cristofolini (violin, percussion)
Davide Mosconi (piano)
Marino Vismara (cello)
Otto Corrado Davis (sax)
Giafranco Pardi (sax, trumpet)
Mino Ceretti (double bass)
Ines Klok (harp, percussion, violin)
Gustavo Bonora (violin, percussion)

An eight-piece group formed by well trained musicians, some of which also had artistic experiences in other fields (Pardi and Vismara in contemporary art, Mosconi as photographer), along with a relevant musical background (Cristofolini had played with Don Cherry), N.A.D.M.A. from Milan tried to mix together oriental influenced music with jazz and western culture. The full name of the group, written in the inside of their LP, was "The Natural Arkestra of Percussion and Jade di Marco Cristofolini da Maya Alta".
The result is a difficult album, with large use of horn and string instruments in a style not far from Aktuala, that won't probably meet the taste of traditional prog fans.
The band was only active between 1972 and 1973 and disappeared without trace as a group, while some of the members, such as Mosconi and Vismara, continued their music research as performers in contemporary art galleries.
The live activity of this group is well documented in the 2006-released live CD Paura.

LP
Uno zingaro di Atlante con un fiore a New York
RCA (DPSL 10579)
1973
gatefold cover - some copies had the "Free dimension" series sticker
Die Schachtel (DS 28)
2017
reissue with different cover - 500 copies


CD
Uno zingaro di Atlante con un fiore a New York
RCA (ND 74850)
1990
reissue of 1973 album - now deleted
Paura
Alga Marghen (ALGA060CD)
2006
live 1973 at Milan's Circolo Lepetit


VARIOUS ARTISTS COMPILATION LP
Free dimension
(with Atlantide Maya Veda Rhyton)
RCA (CKAY 27134)
1973
newspaper cover - RCA label sampler also featuring Perigeo, Living Music, Brainticket

A rare album, Uno zingaro di Atlante con un fiore a New York was probably released and sold in limited quantities.
It came with a gatefold cover and only some copies had the silver "Free dimension" sticker as on the Living Music LP.
The album was reissued in 2017 by the Die Schachtel label in 500 copies only with a different cover design.
No counterfeit exists.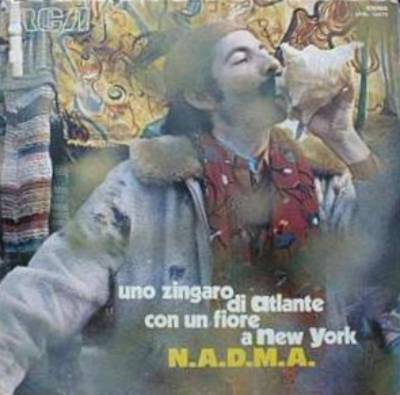 Uno zingaro di Atlante... - LP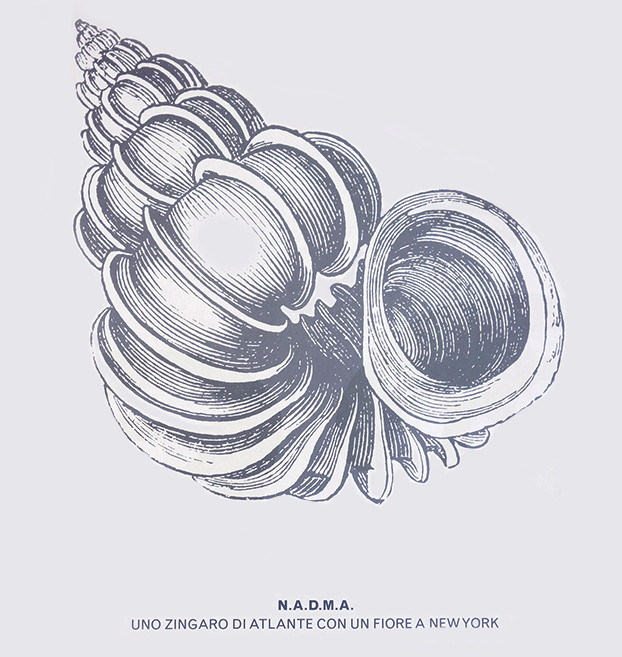 Uno zingaro di Atlante... - LP reissue

Thanks to Marino Vismara for further information on the group.