Artist

NUVOLE DI PAGLIA

Franco Serena (vocals)
Sandro Sarda (guitar)
Mauro Periotto (bass)
"Al Corvara" (Alvaro Rampazzo - drums)

Formed in 1971 by singer Franco Serena, coming from a good career during the 60's with the beat groups The Ranger Sound and I Ragazzi dai Capelli Verdi, this quartet from Padova played in Northern Italy until 1975, with a good following, but unfortunately wasn't able to get a recording deal.
There had been contacts with Numero Uno through Formula Tre guitarist Alberto Radius, but these arrived in the glorious label's last days as an independent record company, and didn't approach anywhere.
Their style was in a hard rock direction, with strong English bands influences and the powerful voice of Franco Serena (not dissimilar from the likes of Chris Farlowe or Paul Williams) in evidence. The only CD recording left by this band was released by Mellow in 1992, with four long tracks (three of which sung in English), but his low quality doesn't do justice to this good group.
In 1982 Serena and drummer Corvara returned to play together in the Serena Rock Band, that's still active today. This band has released four albums and had an intense live activity.
Bass player Periotto continued in a jazz direction and has had a long career as an upright bass professional musician and teacher. With Renato Geremia and Tony Rusconi, he's formed the free jazz outfit Organico di Musica Creativa ed Improvvisata (O.M.C.I.) that released three albums on L'Orchestra between 1975 and 1979.
Franco Serena briefly reformed the band in the 90's, still with the original bass player Mauro Periotto and with two new members, guitarist Alberto Gally and drummer Davide Zanetti. Their CD, And then..., contains 10 tracks mostly from their old production, four of which sung in Italian while the rest is in English and with very little in common with the typical Italian prog sound
A very good record, that still keeps a 70's feeling and reveals a strong connection with the UK progressive scene of those years.
Among the guest musicians appearing in the CD there are the other original members of Nuvole di Paglia, Sandro Sarda and Al Corvara, and Aldo Tagliapietra from Le Orme.
A track originally on the Live 73 CD, È un giorno caldo, triste e fiacco, was included in the 1997 Zarathustra revenge 4-CD box set by Mellow (MMP 328 ABCD), rearranged by Franco Serena.
This interesting artist, also active as painter (two of his works are used in the And then... CD and book covers), still plays nowadays with his own group, Serena Rock Band, existing since 1982

CD

Live 73
Mellow (MMP 145)
1992
live recordings from 1973
And then...
Mellow (MMP 219)
1994
new recordings from 1993 - includes 72 page lyric book

Both CD's are still easy to find.
And then... originally came with a 72-page mini book containing various lyrics by Franco Serena.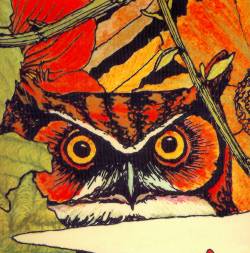 Live 73 - CD cover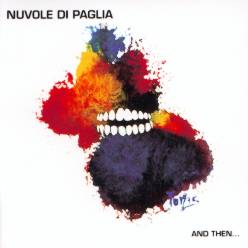 And then - CD cover

Franco Serena's group, Serena Rock Band, has its own website, http://digilander.libero.it/SerenaRockBand