Artist

TRACK

Cacao (vocals, harmonica)
Ricky Belloni (guitar, mandolin, vocals)
Guido Guglielminetti (bass, vocals)
Paolo Siani (drums, percussion, keyboards, vocals)

Created by the former Nuova Idea members Belloni and Siani after their group split, Track was a sort of "divertissement" for the talented and experienced musicians involved.
The group also featured a singer nicknamed Cacao (who was not Dario Guidotti from Jumbo, as it was commonly said) and session bass player Guido Guglielminetti and had help from the Giganti keyboardist Checco Marsella.
Their album, called Track rock was released in 1974 on Ariston and included nine tracks, all sung in English, among which covers of the Doobie Brothers' Long train running and Status Quo's Caroline.
Almost all the album offers a boogie-influenced rock'n'roll style, the most progressive track is an instrumental called...Track.
Belloni released his only solo single after this album in 1974. He joined New Trolls soon after, for their Concerto grosso n.2 album, later playing with Nico Di Palo in his group Il Mito Dei New Trolls.

LP
Track rock
Ariston (AR/LP 12133)
1974
single cover

Not an easy album to find, Track rock came in a simple single cover. The album has never been reissued on CD.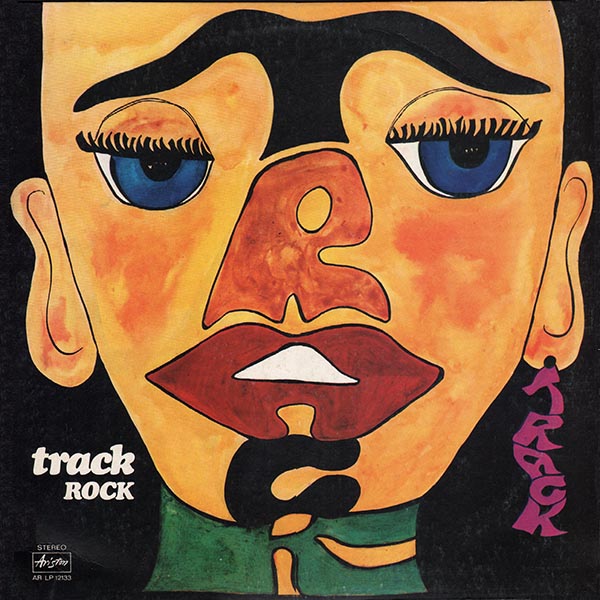 Track rock - LP