Artist

UT

Adriano Tomassini (guitar, vocals, keyboards)
Giancarlo Granieri (keyboards)
Franco Tallarita (bass, acoustic guitar, flute)
Maurizio Tomassini (drums, acoustic guitar)

Many Italian collectors won't probably appreciate the inclusion of Ut in this site, as this band from Rome has been always considered a melodic pop group, but their first album, Homo, has some (very) light prog influences and is regarded by many foreign collectors as a good pop/prog album.
A concept album on mankind evolution (as so many others at the time), Homo features the typical falsetto voice of many commercial pop groups and orchestral arrangements in tracks like Afrodite and the title track Homo, also released as a single, and the only interesting moments for prog fans will probably be the instrumentals Mars and Trasmigrazione. The group appears to be a trio in this album, with keyboardist Giancarlo Granieri being mentioned as guest in the liner notes.
A second album, La strada era bella, was released in 1976, but oddly enough it contained almost the whole first album and just two new songs, La strada era bella and the English-sung Camelot.
Bassist Franco Tallarita had previously played with jazz-rock group Kaleidon.
Along with guitarist Tomassini he composed a little known 12-track instrumental album called Ispirazioni e circostanze released by the same Erre label around 1975, a sort of mix between a soundtrack and a library album, and another similar album was made on his own a year later, called Alta tensione.
Tallarita and Tomassini were also mentioned as composers on singles by The Ghosts of Nottingham and Air On Fly, mystery groups that maybe were simply Ut under false names. Under the name Air On Fly a single was issued in 1976 (Erre RRN 13004) containing Lucia and Moonchild, both tracks were later released on a single by Ut in 1978.

LP
Homo
Erre (RRL 2013)
1974
gatefold cover with lyric inner
La strada era bella
Erre (RRL 53001)
1976
gatefold cover


SINGLES (with picture sleeve)
Homo
Nel 3000 d.C.
Erre (RR 3068)
1974
side A from Homo
La mia vita
Afrodite
Erre (RR 3076)
1975
both tracks from Homo
La strada era bella
Camelot
Erre (RRN 13001)
1976
both tracks from La strada era bella
Farai l'amore
Trasmigrazione
Bird (CD 4524)
1977
side B from Homo and La strade era bella
Lucia (For you alone)
Moonchild
Bird (CD 4536)
1978
Elisabetta sa
Treno va
BCE (PO 4943)
1979
TALLARITA & TOMASSINI

LP
Ispirazioni e circostanze
Erre (RRL 2019)
1975
single cover
FRANCO TALLARITA

LP
Alta tensione
AA (A.A. 1004)
1976
single cover

Both the Ut albums are not particularly rare or expensive in Italy.
Rather rare instead are the Ispirazioni e circostanze and Alta tensione albums.
The Tallarita & Tomassini LP had a single flipback cover and oddily it doesn't mention any artists' names on the cover, with Tallarita and Tomassini mentioned as separate composers for each of the two sides.
The 1976 album Alta Tensione appeared on the AA (Abramo Allione edizioni musicali) label, again in a single cover and with the name of Tallarita only credited as composer on the back cover.
Homo and La strada era bella contain seven identical songs and only differ for the starting track of the first, Incarnazione, and two unreleased tracks on the second, La strada era bella and Camelot.
Almost everything in Ut's production has been released on the Erre label, distributed by CGD-Messaggerie Musicali.
An album called Homo/La strada era bella, including 8 tracks from both Italian albums and with the black cover of the second, has been issued in France on CBS in 1977 (CBS 81980). A single was taken from that album, including the same two tracks, Homo and La strada era bella, (CBS 5133).
No counterfeits exist.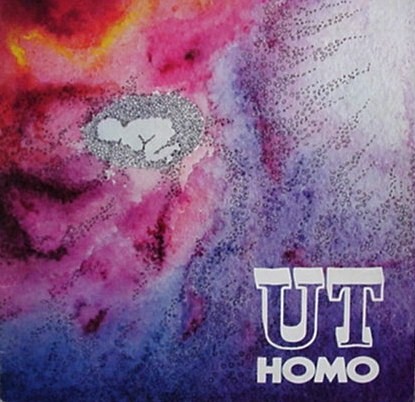 Homo - LP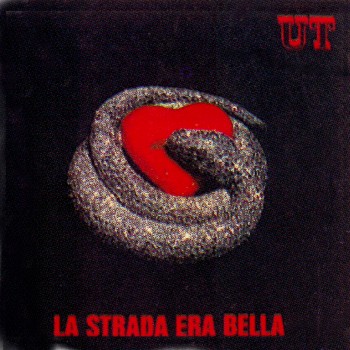 La strada era bella - LP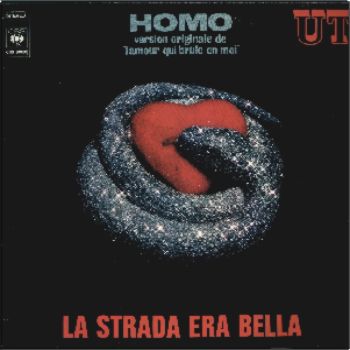 Homo/La strada era bella - French LP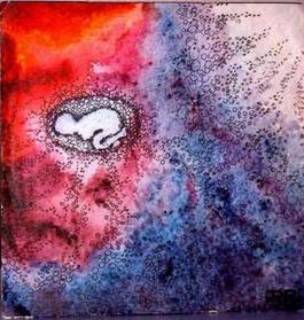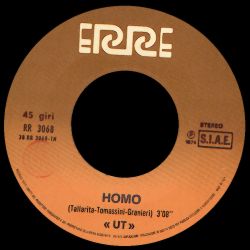 Homo - 7" single, cover and label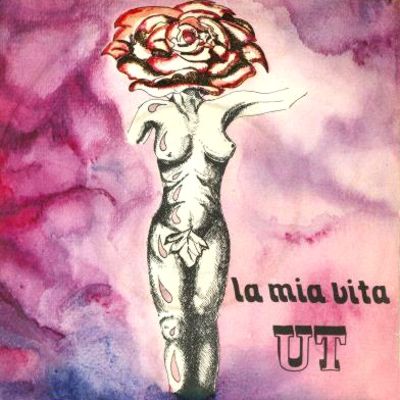 La mia vita - 7" single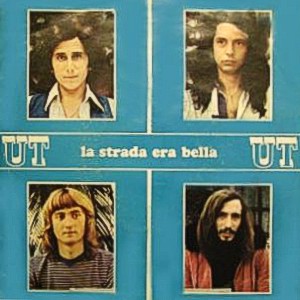 La strada era bella - 7" single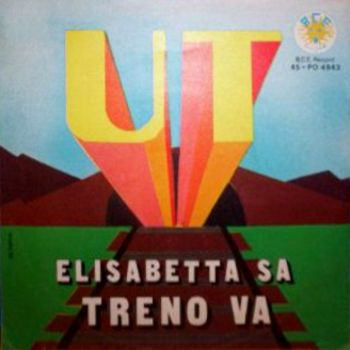 Elisabetta sa - 7" single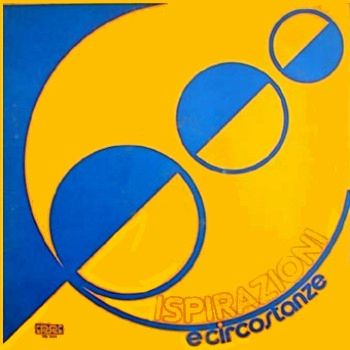 Ispirazioni e circostanze - LP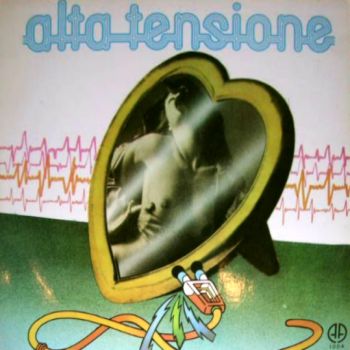 Alta tensione - LP

Thanks to Rockground (www.rockground.it), Giacomo Beatrici and Ubaldo (Franco) Cibei for pictures and information.