The full list
G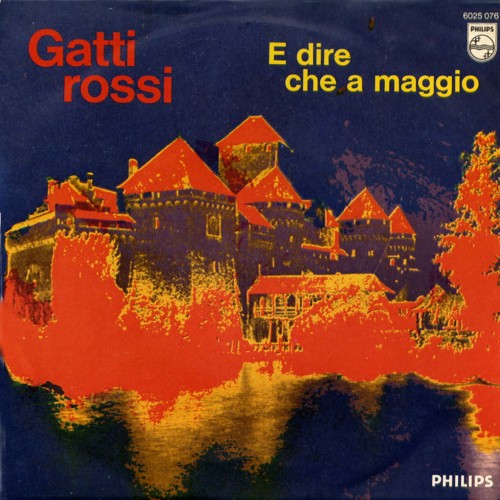 Discography:
45 - E dire che a maggio/Se ne va (Philips 6025 076 - 1972)
+ other singles and an LP
Based in Milan, the backing group of popular singer/songwriter Gino Paoli also had its own career, with an LP and two singles between 1968 and 1969 and a nice progressive-styled single issued in 1972. The original line-up included Ninni Carucci, but this single, the last in their career, was played by Santino Rocchetti (vocals, guitar), Alberto Rocchetti (keyboards, ex-Seconda Genesi) and the founding members Roberto Stefanel (bass) and Eugenio Rebuzzi (drums).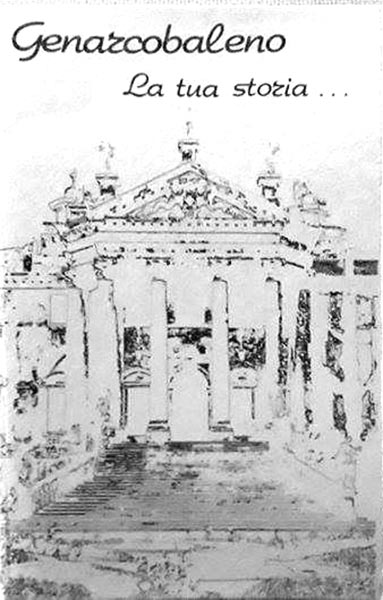 Line-up:
Giampiero Avruscio (guitar, vocals)
Mario Serico (guitar, vocals)
Roberto Benetti (flute, vocals)
Gianfelice Vaccher (sax)
Cesare Borin (keyboards)
Lorenzo Cazzador (keyboards)
Paolo Serico (bass, vocals)
Francesco Barin (drums, vocals)
Discografia:
MC - La tua storia (private pressing - 1979)
EP + CD - Il gabbiano (Cosmorecord CR GA 020 - 2020 - 4-track EP + CD with 2 bonus tracks)
One of many groups born out of the Catholic movement Gen, Genarcobaleno (or Gen Arcobaleno) were formed in Trento in 1967 and, through many line-up changes, reached the present days.
The line-up above released the album La tua storia, only issued on a self-produced cassette and sold in around 1000 copies at their concerts. Along with some less convincing vocal tracks, there are a few excellent instrumentals, such as the 10-minute Albero della vita, Preludio in La minore and H100.
The group played many concerts, especially in the Italian North-East, and the line-up completely changed around the mid-80's with new young musicians joining the band, arriving well into the XXI century with a 13-piece band and producing other works during the years.
Four tracks taken from La tua storia were reissued on a limited pressing 7" EP issued by Cosmorecord in 2020, accompanied by a CD with the same songs and two other tracks.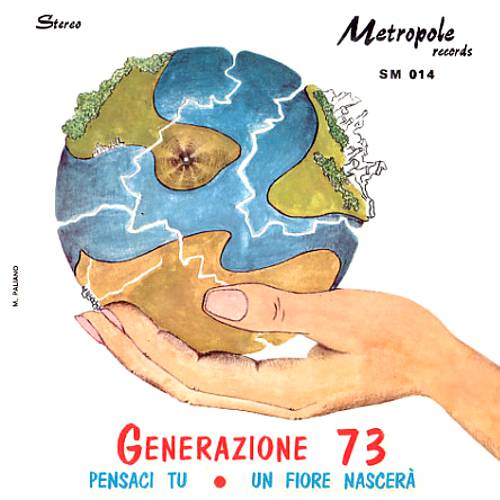 Line-up:
Cesare Beccalossi (vocals)
Oscar Parolari (guitar)
Enrico Torri (guitar)
Gianbattista Fiammetti (keyboards)
Domenico "Miki" Tignonsini (bass)
Valentino Maffi (drums)
Discography:
45 - Pensaci tu/Un fiore nascerà (Metropole SM 014 - 1973)
The real name of this group from the Brescia area was I Nipoti, but their record company, Milan-based Metropole, decided to change it for their only single in 1973.
The group was formed in the mid 60's as Equipe 2000, becoming I Nipoti in 1970 with a musical evolution from beat to rock and a repertoire which included Italian and foreign bands' covers. Original bass player Tignonsini (who had played on the single) was replaced by Efrem Garda around 1972-73.
Their only single is not particularly interesting and has religious-inspired lyrics on the A-side. I Nipoti broke up in 1975, but reformed in 2000 with the original musicians.
GEN ROSSO / GEN VERDE
These are different bands than Genfuoco, but working with the same label, the religious-oriented Città Nuova.
Both groups, made up of people from various nations (Gen Rosso is a male group, Gen Verde an all-female one) are active since the 60's and released some albums during the 70's, mostly in a folk ballad style and far from a progressive sound.
Some interesting moments for the prog fans can be found in Gen Rosso's LP Das Leben aller Dinge (only issued in Germany in 1977, Neue Stadt Verlag GRL 7703) and for Gen Verde in Il mondo, una casa (Città Nuova GVL 8203) from 1982.
A commercial pop group from Messina (Sicily), that released many albums and singles since the late 60's and throughout the 70's. Though it doesn't contain a definitely progressive sound, their eponymous debut album from 1974 (Philips 6323 031) has been included in 2010 in the 6 CD box set Progressive Italia - Gli anni '70 vol.8 (Universal). After the group's break singer Filiberto Ricciardi formed Opera.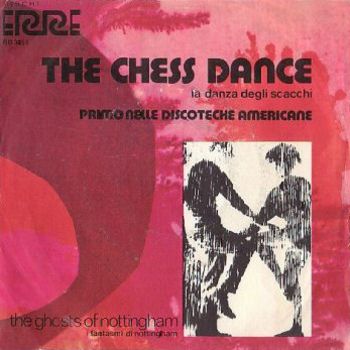 Discography:
45 - The chess dance/Canterbury (Erre RR 3051- 1973)
45 - Varsawa concert/Moonchild (Erre RR 3070 - 1974)
A mystery group that released two singles on Erre, the same label as Ut, and it's likely that behind the name The Ghosts of Nottingham hid the musicians of that band. The first single contains The chess dance with Hammond organ solos to the fore, the second one has a good B-side with a flute that sometimes brings to mind Delirium.
Moonchild, written by Tomassini and Tallarita, was also included as B-side of a single by Ut.
IL GIARDINO DEI SEMPLICI
A quartet from Naples, that released many singles and albums since their debut from 1975 on CBS, mixing traditional neapolitan tunes with commercial pop. Their production only contains a few tracks that can be described as progressive-inspired.
MARCELLO GIOMBINI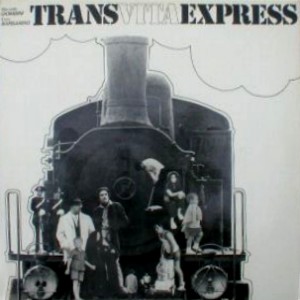 Discography:
LP - Trans Vita Express (PCC 0077 - 1974)
+ many others
A very prolific musician, active since the 50's, Giombini composed film soundtracks, classical music, religious pieces.
In the 70's he also experimented with electronic music, producing among the others an album in 1974, Trans Vita Express, that May be interesting for lovers of experimental and avantgarde music. Its subtitle is Racconto psicofonico dall'aldilą [a Psycho-phonic Tale from the Netherworld] and is full of weird effects and songs, appropriate for this tale of a train that goes to the netherworld.
This LP, like other albums by Giombini, was issued on the catholic-inspired PCC label, like Quel giorno di uve rosse.
GIUNTOLI & MERONI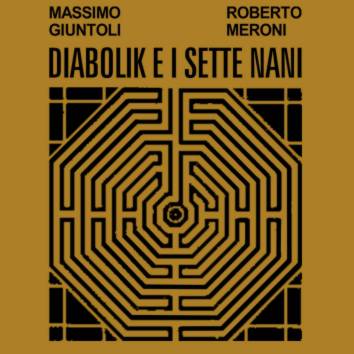 Line-up:
Massimo Giuntoli (piano)
Roberto Meroni (clarinet, sax)
Discography:
LP - Diabolik e i sette nani (Rombo RB 0001 - 1981)
A very rare album with an odd title by this duo from Milan, often described as Canterbury-inspired. The album includes all-instrumental music, a sort of contemporary classical music built on piano and clarinet interplay.
Side B contains a single long track recorded live during the first "Festival of non-aligned groups" held in Milan in 1980.
G.MEN
A group from Rimini, with a large production of singles and albums during the 70's, mostly in a commercial pop style.
LA GRANDE FAMIGLIA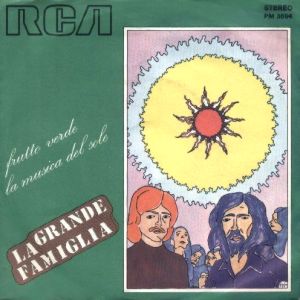 Line-up:
Primo Pace (vocals, guitar)
Giorgio Baiardelli (vocals, guitar)
Discography:
LP - Una cittą possibile (RCA PSL 10622 - 1972)
45 - Frutto verde/La musica del sole (RCA PM 3694 - 1973)
45 - Sogno e realtą/Domani quando il sole (Cetra SPD 683 - 1976)
A duo from Rome, that only released an album and two singles mostly in singer-songwriter style. Some of the album tracks were written by Alberto Lucarelli, with Roberto Righini a member of the folk/beat duo I Girasoli.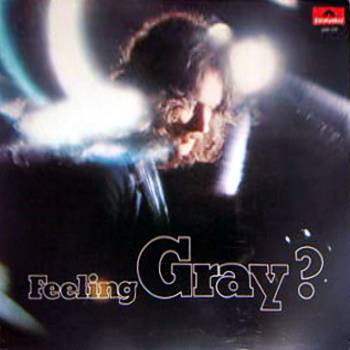 Discography:
LP - Feeling gray? (Polydor 2448 009 - 1972)
CD - Feeling gray? (Universal 0602527316475 - 2010 - part of the box set Progressive Italia - Gli anni '70 vol.3)
45 - Can't stop/Writing on the wall (Polydor 2060 054 - 1973)
The English guitarist of The Trip released a solo album and a single, both in a mainstream rock style with some blues influences. Gray, who had left The Trip soon after the release of Caronte, moved away from the symphonic-inspired sound of his band, going towards more traditional atmospheres.
Among the musician that played on the LP the former leader of Rokes, Shel Shapiro, and keyboardist Gianluigi Pezzera (Le Groupe X).
The album contains nine tracks, all sung in English, composed by Gray himself, who died in 1984.
A very popular artist and talented guitarist, Graziani started his musical activity with Anonima Sound, then took a solo career first with some acoustic albums before his most successful works as a rock-oriented singer-songwriter. He suddenly died in 1997.
I GREGOR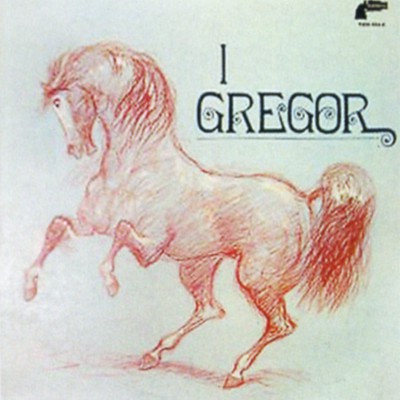 Line-up:
Roberto Ciannella (vocals)
Dario Tennini (guitar, vocals, vibraphone)
Vittoria Garrone (keyboards)
Piero Duma (bass, vocals)
Patrizio Pepi (drums, percussion, vocals)
Discography:
LP - I Gregor (Kansas 5300 504 - 1975)
45 - Lasciami un sorriso/Samba Pamela (Polydor 5100 410 - 1975)
Mentioned here because their rare LP from 1975 is often described as progressive, this group from Turin played in fact a melodic pop with only slight prog influences.
The group was called "Roby e i Gregor" on the back cover, where the musicians' names refer to the old line-up, changed by the time of the album recording with guitarist Maurizio Naccari and keyboardist Lorenzo Ferruzzi replacing Tennini and Garrone. With this line-up I Gregor played all over Italy for three years before disbanding.
The album was only reissued on CD in Japan (Edison ERC 29241).
Line-up:
Franco Evangelisti (keyboards, percussion)
Mario Bertoncini (piano, percussion)
Ennio Morricone (trumpet)
John Heineman (trombone, piano, cello)
Walter Branchi (upright bass)
Egisto Macchi (percussion)
+ others
Discography:
LP - Gruppo di improvvisazione Nuova Consonanza (RCA MLDS 20243 - 1966)
LP - The private sea of dreams (RCA LPM/LSP 3846 - 1967 - as "Il Gruppo")
LP - The feed-back (RCA PSL 10466 - 1970 - as "The Group")
LP - Improvvisazioni a formazioni variate (General Music DZSLGE 55491 - 1973)
LP - Gruppo di improvvisazione Nuova Consonanza (Cinevox SC33/44 - 1975)
LP - Gruppo di improvvisazione Nuova Consonanza (Cinevox LPOST015W - 2020 - white vinyl - reissue of the above)
LP - Musica su schemi (Cramps CRSLP 6109 - 1976)
LP - Musica su schemi (Get Back GET 6109 - 2000 - reissue of the above)
LP - The feed-back (Schema SCEB 916 LP - 2014 - credited to "The Group" - reissue of the 1970 album, includes as bonus the CD version)
CD - Improvvisazioni a formazioni variate (Editions RZ DZSLGE 55491 - 1992 - compilation)
CD - The feed-back (Schema SCEB 916 CD - 2014 - credited to "The Group" - reissue of the 1970 album)
Much closer to free jazz than to progressive music, this ensemble from Rome is notable for the presence of well known film music composer Ennio Morricone. Their 1967 album was also issued in USA and Canada under the name Il Gruppo, while the 1970 album The feed-back is often mentioned as an Italian avantgarde classic, being similar sometimes to some German cosmic music albums.
GRUPPO FOLK INTERNAZIONALE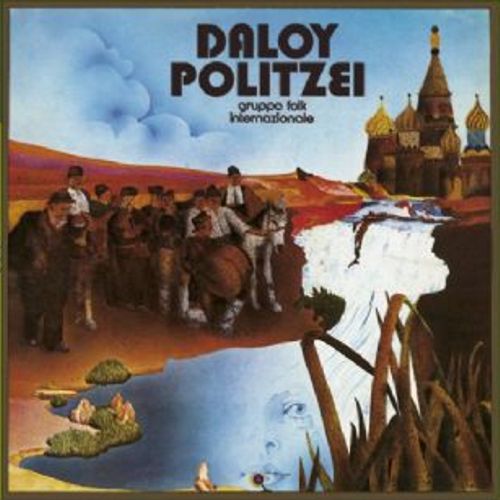 Discography:
LP - Festa popolare (L'Orchestra OLP 10005 - 1975)
LP - Daloy politzei (L'Orchestra OLP 10013 - 1977)
LP - Il nonno di Jonni (L'Orchestra OLPS 55001 - 1979)
45 - Le mille e una notte (L'Orchestra OM 101 - 1979 - 12 inch EP)
CD - Gruppo Folk Internazionale '75-79 (WEA 085364451668 - 2006 - complete collection)
Formed in Milan around 1972 by musicians coming from Almanacco Popolare and Gruppo Folk Milano, the initial line-up included Mara Cantoni, Mariuccia Colegni, Moni Ovadia and Enrico Sassoon, but there were many changes during the years.
Their repertoire was mainly based on popular tunese from Northern Italy and Central and Eastern Europe, often arranged in an original and creative way with large use of string and horn instruments.
Some of the group members later released an LP and an EP in 1981-82 undet the name Ensemble Havadià, again for Cooperativa L'Orchestra.
Bulgarian born multi-instrumentalist Moni Ovadia is still active today as musician and composer.

Thanks to Pino Orlandi, Giuliano Semprucci, Ben Barbanti, Claudio Piccinini, Daniela Pepi, Umberto Donina, Domenico Vinci, Fabio Locatelli, Fabio Marchignoli, Alessandro Gibellini, Alessandro Cristini, Maurizio Naccari, for pictures and information included in this page.
Other alphabetical index pages
A B C D E F G HIJK L M N O P QR S T UV WXYZ