Artist

FRANCO MARIA GIANNINI
(FOLKALDO)

An artist from Rome (real name Aldo Parente), he started his career in the beat group I Baronetti, then with Under 2000 and as soloist, with the nickname Folkaldo, he released an odd single in 1972 and played at various festivals, always accompanied by a distinctive puppet, produced for him by Furga, that could even be ordered by the fans through the Ciao 2001 magazine.
He made an album in 1974 on the small Aris label that's among the rarest and most expensive in the whole Italian production of the 70's.
Affresco, released with help from good musicians such as Quella Vecchia Locanda violinist Claudio Filice and guitarist Nicola Di Staso from Libra, is in fact a good singer-songwriter album with some orchestral arrangements (like in Il cane Duc) or American inspired arrangements (Per la tua strada), while only here and there some similarities with a real prog sound can be heard (like in the opening Affresco, also on single). All the eight tracks are in the 3-5 minutes range and there are generally only very short instrumental breaks and long vocal parts.
Giannini, disappeared from the musical scenes after the LP release and despite personal troubles, kept playing and released a few self-produced CD's that can be bought through his site (see bottom of page).

LP
Affresco
Aris (ANL 4000)
1974
gatefold cover


CD
Affresco
Mellow (MMP 182)
1994
reissue of 1974 album


SINGLES (with picture sleeve)
Per la tua strada
Affresco
Aris (AL 400)
1974
both tracks from Affresco
FOLKALDO

SINGLES (with picture sleeve)
Shakidu
Vecchio uomo
Help (ZH 50259)
1972

An incredibly rare album, Affresco has never been reissued on vinyl, and was only released in very limited quantity.
No counterfeit exists, nor foreign issues.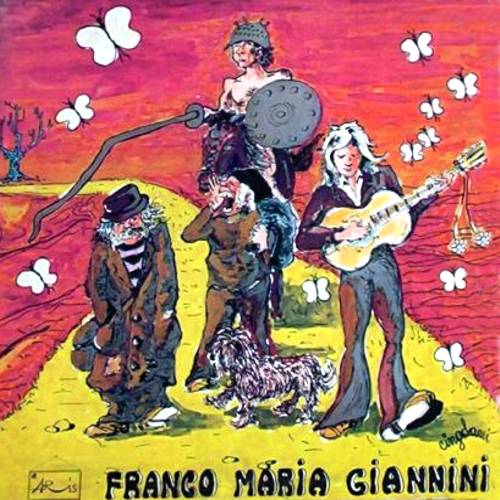 Affresco - LP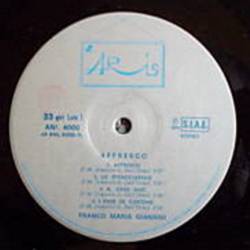 Affresco - LP label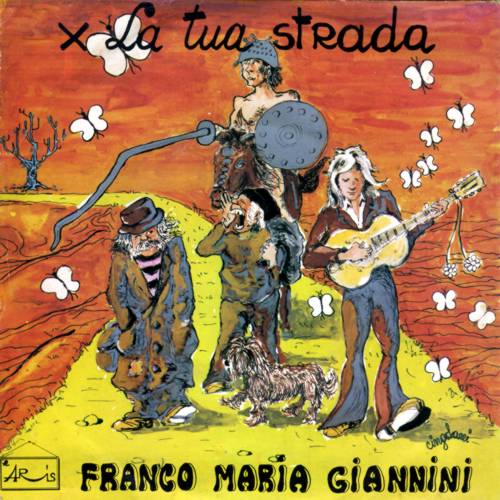 Per la tua strada - 7" single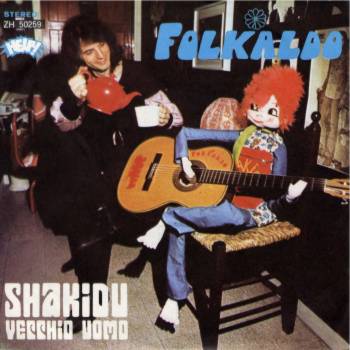 Folkaldo - Shakidu - 45 giri

A friendly "thank you" to Aldo Parente for the detailed information.
Also thanks to Giuliano Semprucci for one of the pictures on this page.