The full list
U V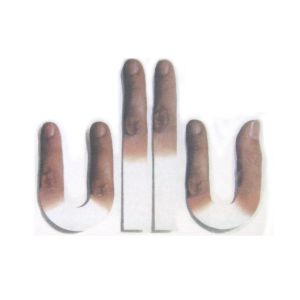 Discography:
LP - Ullu (RCA PL 31322 - 1978)
45 - Questo č il mio tramonto/L'isola lontana (RCA PB 6123 - 1978)
A singer-songwriter from Sardinia who had previously collaborated with Tito Schipa Jr on his Orfeo 9, Giovanni Ullu is worth mentioning here because this album featured all the Perigeo members. A good songs album, very well played, this can be interesting for Perigeo fans though very different from the group's own production.
In the same year Ullu released another singer-songwriter album, Il mio diario (Philips 6323 065) and a single, Il mio diario/Vai alla deriva (Philips 6025 210) under the nickname Leo Davide, with drummer Walter Martino (from Goblin and Libra), keyboardist Sandro Centofanti and bassist Dino Cappa, both also from Libra and guitarist Fernando Fera (ex Alberomotore).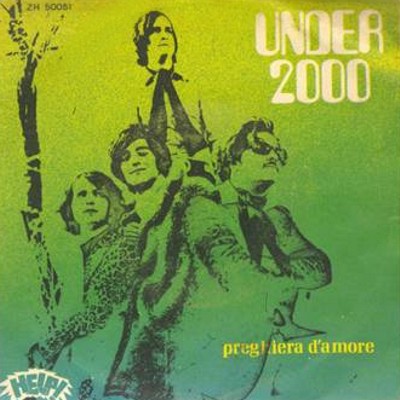 Line-up:
Fabio Fabiani (guitar, vocals)
Remo Baldasseroni (keyboards, vocals)
Aldo Parente (bass, vocals)
Sandro Laudadio (drums, vocals)
Discography:
45 - Preghiera d'amore/Taglia la corda (Help ZH 50051 - 1970)
45 - Oh my love/Let's get together (Help ZH 50059 - 1970 - English version of the above)
45 - Avvicinami a te/Se fossi un'amica (Help ZH 50084 - 1970)
A group from Rome, formed in 1965, that released three singles in 1970 for the Help label under the production of the austrian Eddy Korsche. The second one was the English version of their debut single. Their style was a guitar/organ-led psych-inspired rock not far from early New Trolls.
When bassist Aldo Parente, who tried to pursue a solo career as Folkaldo and later Franco Maria Giannini, and italo-tunisian keyboardist Baldasseroni quit the group, the remaining two musicians formed Il Paese dei Balocchi.
The song Se fossi un'amica from their last single also appears in a different version with the title Bob Corn in the Rock & Blues LP that Eddy Korsche released under the name Free Action Inc. also on Help (ZSLH 55009).
UNITO E GLI OPTIAMO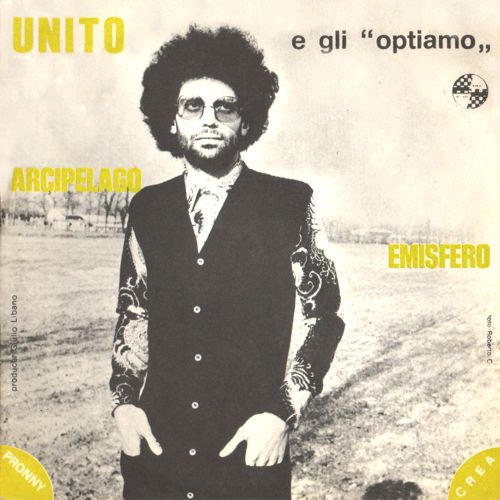 Discography:
45 - Arcipelago/Emisfero (Radio RR1060 - 1970)
45 - Via con il vento/Fin che le braccia diventino ali (Creo N.P.C.100 - 197? - as "Unito and Optiamo")
EP - Fin che le braccia diventino ali/La mia stagione/Marylou/Via con il vento (Creo E.P.C. 1 - 197? - promotional EP, issued as "Unito and Optiamo")
Mysterious name behind which probably hid composer Gian Piero Reverberi and the Nuova Idea musicians that also collaborated with him in The Underground Set.
The 1970 single contains two tracks that also appeared on the first Underground Set album, Arcipelago and Emisfero, here in vocal version.
The other single, whose release date is unknown, contains remakes of Via con il vento by Quelli and Fin che le braccia diventino ali by Krel (oddly credited to Unito as author). These tracks were also released on a promotional EP issued by the Creo label along with two other songs.
Discography:
LP - Antico adagio (Private pressing NO LP 001 - 1978)
LP - L'attesa (Lynx Z 00841 - 1992)
LP - Antico adagio (Die Schachtel DS27/1 LP - 2014 - reissue of the 1978 album - 400 copies)
LP - Frammenti da Antico adagio (Die Schachtel DS27/2 LP - 2014 - unreleased recordings from 1978 - 400 copies)
CD - Antico adagio (Die Schachtel DS27 CD - 2014 - double CD with the original album and a bonus disc with unreleased tracks from the same sessions - 400 copies)
+ others
Former percussionist with Aktuala and Telaio Magnetico, Pasquale Vaccina released his first solo album in private form, with help from Juri Camisasca and always in an ethno-jazz style.
A second album followed 14 years later, and a few more have been released throughout the 90's on CD.
Antico adagio has been reissued on vinyl and CD by the Die Schachtel label in 2014, with a second album of unreleased recordings from the same sessions, which were conceived for the original double LP project.
THE VALERIANO GROUP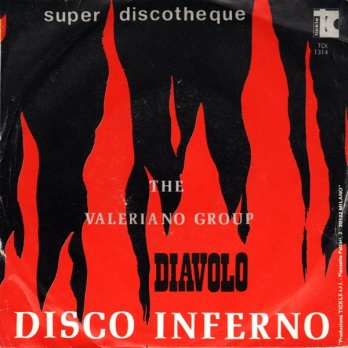 Discography:
45 - Diavolo/Tiahvanaco (Tickle TCK 1314 - 1977)
45 - L'urlo del vento/Slow down (Tickle TCK 1322 - 1977)
A fantasy name for two singles issued in 1977 by Tickle. The records contain two funky/disco hits' covers, Disco inferno by Trammps and Slow down by John Miles, with two good level original tracks in a progressive style, the slow L'urlo del vento and especially Tiahvanaco, with flute and lead guitar to the fore..
The tracks on the B-sides had been recorded in 1974 by the group La Nebulosa del Granchio, composed by Valeriano Gaibazzi (voice and guitar), Gianfranco Pongolini (flute and vocals), Fausto Pedretti (keyboards), Giuseppe Bottarelli (bass) and Graziano Bassani (drums). The group was active for some years in the Parma area, only recording two tracks composed for a rock opera called Tiahuanaco, from the name of an ancient precolombian city (the name was misspelled on the label of the first single) breaking up before a French tour. Singer Valeriano Gaibazzi later issued these tracks under his name along with the two covers on the A-side of the singles.
Websites:
Valeriano Gaibazzi - www.myspace.com/valerianogaibazzi
Gianfranco Pongolini - www.gianfrancopongolini.it/
IL VASO DI PĀNDORA
Line-up:
Antonello Chichiricco (guitar, keyboards, vocals)
Enzo Marcelli (guitar)
Antonio Antonazzo (bass, vocals)
Sandro Conti (drums, percussion, vocals)
Formed in Rome in 1972, with three members from the beat group I Diapason, Il Vaso di Pāndora (unusually pronounced with the accent on the first "a") was active until 1978, with a progressive rock style with symphonic inspirations but even with ethno-oriental influences. Their compositions were all original, lyrics having strong political contents. The group had a good live activity in central Italy, playing with well-known artists such as Banco del Mutuo Soccorso, Canzoniere del Lazio, Inti Illimani, often in the "Feste dell'Unitā" [Italian Communist Party festivals], but unfortunately they never recorded anything.
Drummer Sandro Conti also played with Quelle strane cose che, Corvi, Samadhi, Kaleidon, while guitarist/keyboardist Antonello Chichiricco stayed in the music field with his recording studio and as teacher, arranger and musician.

Discography:
LP - Calypso (EMI 3C064 18239 - 1977)
After his past days with Saint Just and his collaboration with Jenny Sorrenti, Neapolitan multi-instrumentalist Toni Verde moved to London to record this album with help from very good Italian (Francesco Froggio Francica, ex-Raccomandata and Procession) and international (Lol Coxhill, Vincent Crane, David Vorhaus) musicians. The result is a jazz rock LP with various influences, almost entirely instrumental.
After some years in the USA, he returned back to Italy where he still works as producer and composer.

Line-up:
Lando Ihle (vocals, guitar)
Patrizio Ihle (guitar)
Luca Ihle (bass)
Fabrizio Innocenti (drums)
Discography:
45 - La verde stagione/Lacrime sul cuscino (Numero Uno ZN 50003 - 1969)
45 - Milioni di domande/Come una rondine (Numero Uno ZN 50031 - 1970)
45 - Senza Elisa/Stella stella (Numero Uno ZN 50121 - 1971)
45 - L'onestā/Al nord (Numero Uno ZN 50141 - 1972)
45 - Principessa/Destino (RiFi RFN NP 16542 - 1973 - released as "Tavola Rotonda")
A quartet from Prato (Tuscany), whose four singles were all released on Numero Uno in a soft rock style. The drummer was initially Mauro Sarti, who formed Campo di Marte with Enrico Rosa, also briefly in La Verde Stagione to replace one of the Ihle brothers.
The first single, havineg the same name as the band, was inspired by Grieg's Morning mood. The second single, Milioni di domande, was an Italian version of the Moody Blues' Questions, while Senza Elisa on the third sigle was a reworking of Beethoven's Für Elise. With a fifth member, keyboardist Paolo Pasquali, and a more progressive-influenced style, the musicians changed name to Tavola Rotonda, producing just a single for RiFi with two longer tracks, but the lack of support by the record company brought them to disband.
The same group had also released a single in 1967 under the name Gems (Innamorati unitevi/Seduto per terra - Equipe EQ0112), while the twins Lando and Luca Ihle made two singles in 1964 and 1968 and another one in 1977. Two of the brothers Ihle passed away, Luca in 2004 and Patrizio in 2017.
ALBERT VERRECCHIA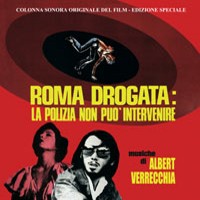 Discography:
LP - Tecnica di un amore (B.B.B. BCLB 0003 - 1973)
LP - Tecnica di un amore (Moving Image Ent. MIE005 LP - 2000 - reissue of the above)
CD - Roma drogata: La polizia non puō intervenire (GDM GDM 4011 - 2007)
+ others
This French-born composer moved to Italy in the 60's forming the group I Pyranas, with two albums on Arc. With him came his sister Evelyne, who had some popularity as solo singer with the name Evy and the single L'abito non fa il beatnik.
After collaborating with many artists, among which Alan Sorrenti for his debut album Aria (where he appears as keyboardist and arranger under the name Albert Prince), in the 70's Verrecchia mostly dedicated his interest to film soundtracks, among these Tecnica di un amore, also released on LP by the Naples label B.B.B. and later reissued on vinyl and CD, and the recently rediscovered Roma drogata: La polizia non puō intervenire, from a 1975 movie but never released before on record.
Opposite from other soundtrack composers, Verrecchia used electric sounds rather than orchestral arrangements, and the recent CD contains some interesting tracks in rock and blues style, with some vague psychedelic influences. Among the musicians playing in this soundtrack are Cyan, Baba Yaga, Toni Esposito and singer Sammy Barbot.
He later worked as producer using the name Albert Weyman.
Websites:
Evelyne Lanton/Evy - www.evelynebelleepoque.com (a page is dedicated to her brother Albert Weyman/Verrecchia)
VIETA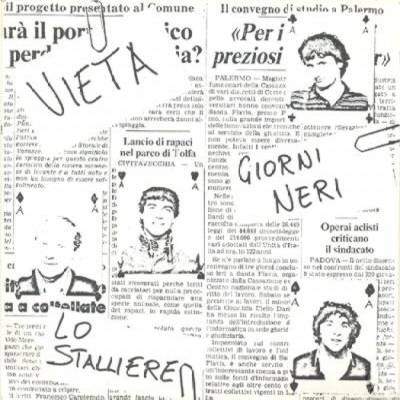 Line-up:
Miky Rissolo (vocals, guitar)
Claudio Zoppi (keyboards)
Carlo Buratti (bass)
Silvio Cortassa (drums)
Discography:
45 - Lo stalliere/Giorni neri (Sombrero DM 210 - 1982)
A quartet from Pinerolo, near Turin, formed in 1975, Vieta were only active in their area, and released a single with some PFM influences in the A-side. According to some sources the single was issued in 1977, but the press cuttings used as background for the cover can be dated around 1982, from the news they contain.
VITA POSTUMA
Line-up:
Alberto Borrini (guitar)
Riccardo Bruni (keyboards)
Riccardo Malatesta (bass)
Elio Caredda (drums)
From La Spezia (Liguria), the group Vita Postuma was formed in 1970 as a quartet, with the first guitarist Franco Tasselli and a repertoire made of cover versions of English rock groups' hits. With new guitarist Borrini, who joined the band in 1971, they started playing original material, and played at the II Festival della Musica d'Avanguardia e Nuove Tendenze held in Rome in June 1972 with the most important Italian groups.
Guitarist Borrini left the group in 1973 and the remaining three kept playing in a more symphonic style, helped by the entrance of flute player Ettore Giorgi a year later.
The group broke up in 1975, having had a live activity mostly based in their home town.
Websites:
Vita Postuma - digilander.libero.it/vitapostuma
LE VITE PARALLELE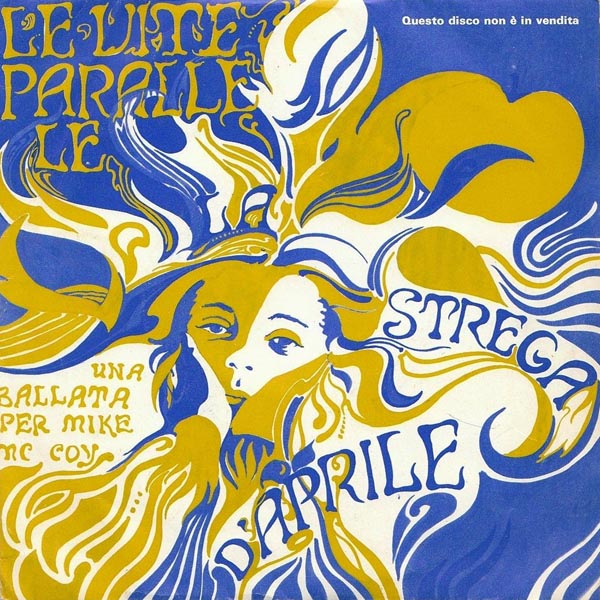 Line-up:
Enzo Maolucci (vocals, guitar)
Paolo Fiori (bass, vocals)
Lino Avigliano (drums)
Discography:
CD - Dimensioni solari (AMS/BTF AMS 180CD - 2010)
45 - Strega d'aprile/Una ballata per Mike McCoy (Le Vite Parallele 021 - 1970 - promo-only)
A group from Turin, that only released a single at the time, issued to support the campaign of three candidates to the city elections of June 1970. The style was a folk rock with many "sixties" influences. Along with the two single tracks, the group had recorded many others in the same session in 1969 and eight of these appear on the CD "Dimensioni solari" issued in 2010. The CD also contains five other songs from 1970 recorded for a demo with a five-piece line-up featuring Maolucci and Fiori along with Giorgio Bianco (harmonica), Mario Sala (guitar) and Beppo Laudano (percussion).
All the CD tracks come from the original acetates and the non-perfect recording quality and the lack of production make this record a naive statement of the transition between the beat sound and early progressive.
Enzo Maolucci later continued his musical activity releasing various LP and singles since 1976.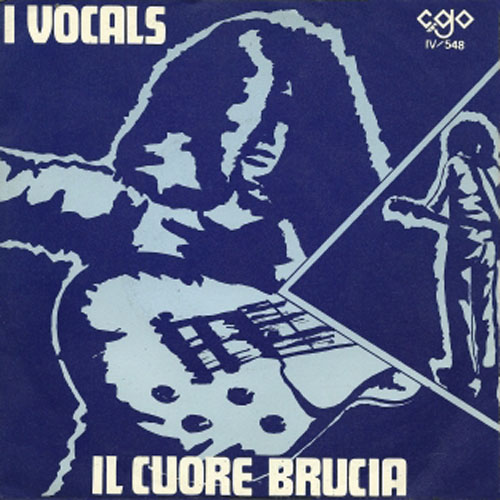 Line-up:
Enrico Borri (vocals, guitar)
Rinaldo Prandoni (guitar, vocals)
Dorino Menzaghi (keyboards)
Tony Dresti (bass)
Andrea Pimpinelli (drums)
Discography:
45 - Il cuore brucia/Un anno una stagione (CGO IV 549 - 1970)
45 - Strega/La lunga strada (CGO IV 565 - 1971)
45 - Black magic woman/By my side (Montreal V1003 - 1971 - as "The Vocals")
45 - Pane amore e fantasia/Ieri e domani (Carosello CI 20325 - 1972 - as "Karma 5" - promo-only single)
Formed in the Varese area in the second half of the 60's, this group, like others on the same CGO label (Macchie Rosse, The Juniors), issued singles containing foreign hits' covers with original compositions on the B-side.
The first single contained Into the fire by Deep Purple, translated as Il cuore brucia, while Black magic woman by Fleetwood Mac became Strega for the following one. The same song was also issued in original form on a different label.
After the last single and with new members Klaus Tiscione (bass) and Walter Comizzoli (drums) I Vocals changed name to Karma 5 releasing another single. Prandoni, Tiscione and Comizzoli continued as In Tre sulla Strada.
LE VOCI BLU

Discography:
LP - Le voci blu (Mimo ZSLM 55087 - 1972)
45 - Sitar/Emanuela Gianna Luisella (Mimo ZM 50054 - 1970)
45 - Cosa non pagherei/Una vecchia foto (Mimo ZM 50097 - 1970)
45 - Senti..sentimenti Revival day (Mimo ZM 50216 - 1972)
A female pop trio, the names of the three singers were also in their first single's B side. They only released three singles and an album, housed in a nice triple gatefold cover.
IL VOLO DI ICARO

Discography:
LP - Il volo di Icaro (Studiosound SSL 0100 - 1978)
Entirely composed by Alessandro Lencioni, singer and keyboardist from Tuscany, this self-produced ten-track album, inspired by the myth of Icarus, was recorded in Florence and a group of seven musicians from Viareggio helped him. The style is a melodic soft prog.
Discography:
45 - Un amore per noia/I will beg (Condor TV 25 - 1974)
+ others
A melodic pop band from Savona, whose only interesting track is I will beg, released on B side of a 1974 single. One of the band members was later in I Signori della Galassia.

Thanks to Marco Catellani, Luigi Papi, Antonello Chichiricco, Fabio Fabiani, Lorenzo Pittan of Amarcord, Ubaldo Cibei (Franco), Claudio Ponti, Mirko Ferrarini, John N.Martin, Gianfranco Pongolini, Federico Bordo, for some of the information and pictures on this page
Other alphabetical index pages
A B C D E F G HIJK L M N O P QR S T UV WXYZ