Artist

IL GIRO STRANO

1971-73
Mirko Ostinet (vocals)
Alessio Feltri (keyboards)
Mariano Maio (sax, flute)
Valentino Vecchio (guitar)
Mario Pignata (bass, guitar)
Delio Sismondo (drums)
1976-78
Rosanna Saettone (vocals)
Cinzia Moscato (vocals)
Alessio Feltri (keyboards)
Valerio Piccioli (guitar)
Gabriele Siri (bass)
Delio Sismondo (drums)

Like Il Buon Vecchio Charlie, Il Giro Strano was one of those bands that never had the chance to release an album in their career.
It's a pity, because their posthumously released La divina commedia CD is a very good work, despite the lack of production and some unfinished recordings.
Led by the powerful voice of Mirko Ostinet, with great sax and keyboards work, this six piece from Savona created a reasonably original blend of Italian prog with jazzy influences, and the five long tracks included on the 56 minutes long CD give a very good idea of what this group could have been with a good production.
The better recorded first two tracks have good vocal parts (though the lyrics don't always fit the music and seem a bit naive at times), and great organ/sax interplay, the rest has a lesser recording quality but it often resembles of Colosseum or other jazz-inspired prog bands.
The band had been formed in the summer of 1971 by a group of musicians coming from Tramps and Voodoo, both bands very popular in the Savona area.
In their two years life, they played in quite a few important Italian festivals (like Villa Pamphili in Rome and the Genova Pop Meeting), and decided to split when a recording deal forced them to move to Rome.
Singer Mirko Ostinet tried an unsuccessful solo career and died in 1983.
Keyboardist Alessio Feltri formed Corte dei Miracoli and after that group disbanded in 1976 gave life to a revised line-up of Il Giro Strano, but this new group was rather commercial and had little in common with the original band, lasting around two years.
The latest incarnation of this group was in 1978-79 when Feltri, the only original member, formed an ELP-inspired trio with bassist Silvio Melloni and drummer Mauro Biglietto (later replaced by Beppe Aleo). The activity of this band is documented by four tracks included in the Progressive voyage compilation, credited on the cover to Corte dei Miracoli.
After a bad accident Alessio Feltri partially left the music biz, working as sound engineer and collaborating as composer and producer in quite a few musical productions in the early 80's.

LP

Il pianeta della verità
Black Widow (BWR 230)
2021
2LP - 1972-73 recordings partly released on the 1992 CD - gatefold cover with booklet - also in 100 copies limited edition with poster and CD



CD

La divina commedia
Mellow (MMP 107)
1992
1972-73 recordings
Il pianeta della verità
Black Widow (BWR 230CD)
2021
1972-73 recordings partly released on the 1992 CD


VARIOUS ARTISTS COMPILATIONS
Progressive voyage
(with Shadow of a dream)
Mellow (MMP 164)
1993
CD compilation also including Quella Vecchia Locanda, Corte dei Miracoli, Dietro Noi Deserto, Zauber and others

Along with an unreleased 1972 track, Shadow of a dream, the CD compilation Progressive voyage also contains four tracks credited to Corte dei Miracoli played by the last Giro Strano line-up featuring Alessio Feltri, Silvio Melloni and Beppe Aleo.
Il pianeta della verità, issued in 2021, includes the tracks already released in 1992 along with eight more recordings from the same period. The 2 LP version is available with standard gatefold cover and a 24 page booklet or as a limited edition (100 copies) with a different gatefold cover, booklet, poster and CD with the same tracks as on the LP's.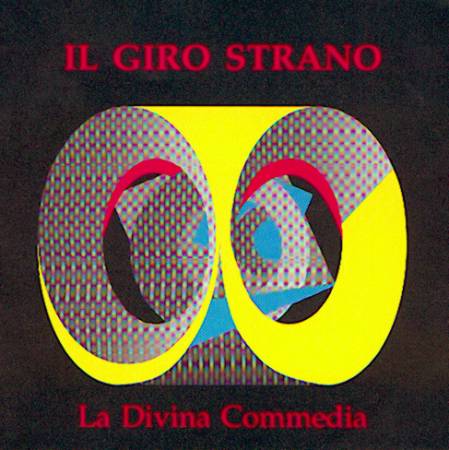 La divina commedia - CD cover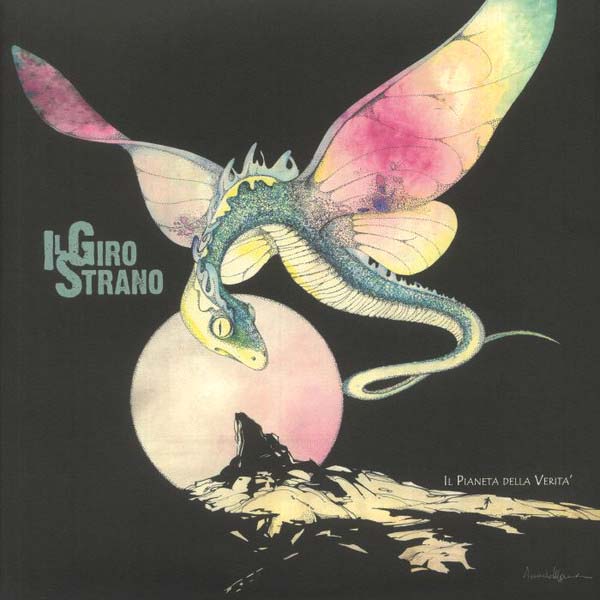 Il pianeta della verità - LP