Artist

HORUS

Battista Leone (vocals)
Antonino Valenti (keyboards, vocals)
Italo Vercellina (guitar)
Roberto Freggiaro (bass, acoustic guitar)
Beppe Bellussi (drums)

A five piece from Turin, Horus (not to be confused with Il Sigillo di Horus) never had the chance to release a full album, and their only record issue at the time was a beautiful single on the Shirak label (that had also released both albums by Living Life, also from Turin).
The band had a good sound, with keyboards in evidence and nice use of vocals, but were probably too late, in 1979, to be successful. The single went unnoticed and their name has only reached a wider audience thanks to the Mellow CD including the recordings for an unreleased album.
Horus backed Tito Schipa Jr. in his 1981 tour, from which the LP Concerto per un primo amore was taken. The group included, at this point two original members, Antonino Valenti and Beppe Bellussi, along with another keyboardist, Giuliano Miglietta, saxophonist Gigi Cavicchioli and drummer Benedetto Pizzuto. Another musician from Turin, Marcello Capra, ex-Procession, plays guitar on that record.

CD

Stelle di battaglia
Mellow (MMP 148)
1993
1978 recordings



SINGLES (with picture sleeve)

Respiro
Stelle di battaglia
Shirak (SHO 4516)
1979
gatefold cover

The only Horus single is very rare, having been released by the small Shirak label from their home town Turin with local distribution. It had a nice cardboard gatefold cover.
The Mellow CD is still easy to find.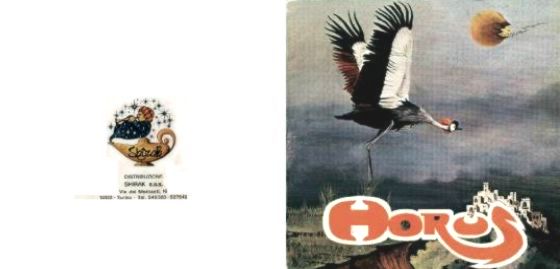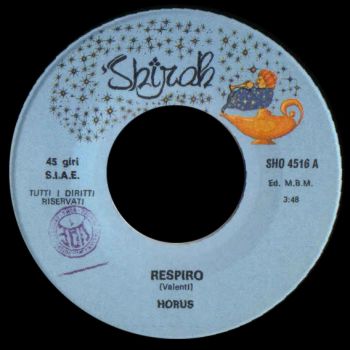 Respiro - 7" single gatefold cover and label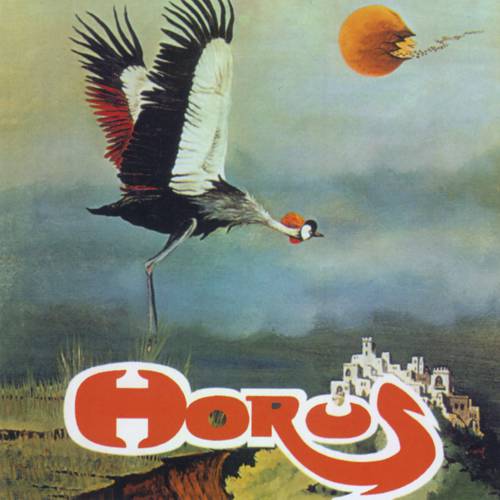 Stelle di battaglia - CD cover

Thanks to Giacomo Beatrici for the scan of the original single cover, to Massimo Pozzi for the label scan and to Ubaldo Cibei (Franco) for some information