Artist

PROCESSION

1972
Gianfranco Gaza (vocals, mouth harp)
Roby Munciguerra (guitar)
Marcello Capra (guitar)
Angelo Girardi (bass, mandolin)
Giancarlo Capello (drums, percussioni)
1974:
Gianfranco Gaza (vocals)
Roby Munciguerra (guitar)
Maurizio Gianotti (sax, flute)
Paolo D'Angelo (bass)

Two very different albums by two almost totally different bands, is all that Procession have left us.
This band from Turin made their first album Frontiera in 1972 for the small Help label (an RCA subsidiary that also released Quella Vecchia Locanda's first album), a good album that can be easily described as an hard prog LP. With a line-up of two guitars, bass and drums, and the original high-pitched voice of singer Gianfranco Gaza, the band plays a very good hard rock with some progressive influences and acoustic passages. Not particularly original, the album has its moments and it's particularly rare.
The band reappeared in 1974 with a new line-up and a new recording deal, this time it's Fonit that releases their second album Fiaba. A mature work, much more original than their first and more in a symphonic vein with large use of sax and flute with guest appearances by drummer Francesco Froggio Francica (from Raccomandata con Ricevuta di Ritorno), Delirium's keyboard player Ettore Vigo and Circus 2000 female singer Silvana Aliotta, while drummer Roberto Balocco (ex-Capsicum Red) helped the group in concert.
Despite a good live activity Procession never gained the success they deserved and despite two good albums they broke up in 1975.
Singer Gianfranco Gaza collaborated with Arti & Mestieri in their 1975 second album Giro di valzer per domani, leaving the music scene afterwards; he passed away in 1986. .
Original guitarist Marcello Capra, after leaving the group and playing with Tito Schipa Jr., released some albums in 1978, 1998 and 1999, mainly solo acoustic guitar works.
Saxophonist Maurizio Gianotti later played with the jazz-rock outfit Combo Jazz.
A new Procession line-up was formed by Roby Munciguerra for some concerts in 2006, with Samuele Alletto (vocals, flute), Stefano Carrara (keyboards, 12 string guitar), Enzo Martin (bass) and Max Aimone (drums, previously with Venegoni & Co.). This line-up has released a new CD in 2007, entitled Esplorare, which includes new recordings of almost the entire original group's albums, Frontiera and Fiaba, along with an unreleased track.
The same label that released this CD produced at the end of 2012 a live album with the unreleased recording of a concert at the Lio Club in Chieri, entitled 9 gennaio 1972, when the band was still playing covers by the likes of Atomic Rooster, Free, Jethro Tull.

LP
Frontiera
Help (DZSLH 55131)
1972
gatefold cover with two small folded handles
BTF/Vinyl Magic (VMLP 036)
2007
reissue of 1972 album with gatefold cover (no handles) and white vinyl - later (2021) on red vinyl
Fiaba
Fonit (LPQ 09081)
1974
gatefold laminated cover
Fonit/Vinyl Magic (LPP 439)
1991
gatefold non-laminated cover
BTF/Vinyl Magic (VMLP 123)
2008
new reissue with gatefold cover, black vinyl - later on blue (2019 green (2020) and clear (2022) vinyl


CD
Fiaba
Fonit (CDM 2032)
1989
reissue of 1974 album
Warner/Fonit (3984 27121-2)
1999
as above
BTF/Vinyl Magic (VM 123)
2007
new reissue with mini-LP gatefold cover
Frontiera
Vinyl Magic (VM 036)
1993
reissue of 1972 album
BTF/Vinyl Magic (VM CD 036)
2012
new reissue with mini-LP gatefold cover
Esplorare
Electromantic (ART 221)
2007
re-recording of 1972 and 1974 albums by new line-up
9 gennaio 1972
Electromantic (ART 90172)
2012
unreleased live recording from 1972

Both Procession albums are very rare nowadays, especially their first, probably due to the limited pressing and distribution.
Frontiera was released by Help in an odd suitcase shaped cover; the gatefold cover had round corners and two small folded handles.
It's been reissued in Germany in 2003 (on Phantastic Plastic label, no 749100) for the first time on vinyl with the same cover as the original.
A new, official, reissue has been released in Italy in 2007, with a standard gatefold cover (with no handles) and white vinyl.
In 2009 a CD reissue has been released in Japan by Belle Antique (no.BELLE 091629) that faithfully reproduces the original cover with handles.
Fiaba is on the scarce Fonit LPQ series, all the album with this catalogue numbers seem to have been pressed in very limited quantities, hence their current high prices. Original issue has the usual laminated gatefold cover of most Fonit releases.
A counterfeit exists but it's easily identifiable by the glossy and non-laminated cover (the lamination is a plastic film) and smooth label (where original Fonit labels are rough) with hand-written matrix number in the run-out groove (originals have it machine-stamped) and no SIAE stamp on label, that has taken an almost golden colour on the black originals.
Fiaba has also been officially reissued in the late 80's-early 90's Fonit/Vinyl Magic series with LPP numbers and light blue label, and again in 2008 by BTF.
A promotional single was issued in Japan in 1987 with Fiaba by Procession backed with King's road by Delirium (Nexus/King 7SSY-16).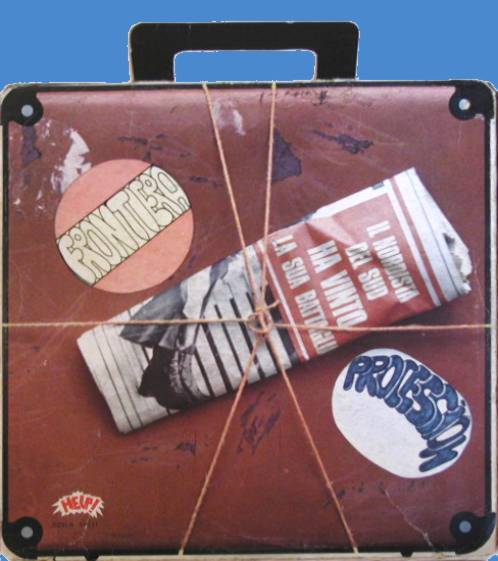 Frontiera - LP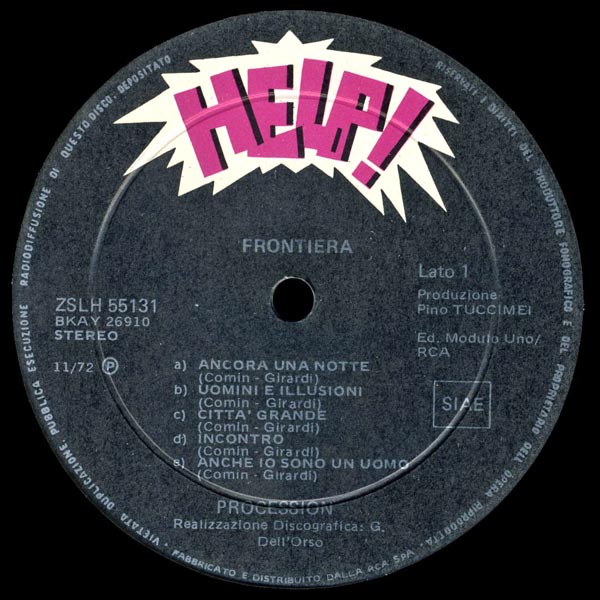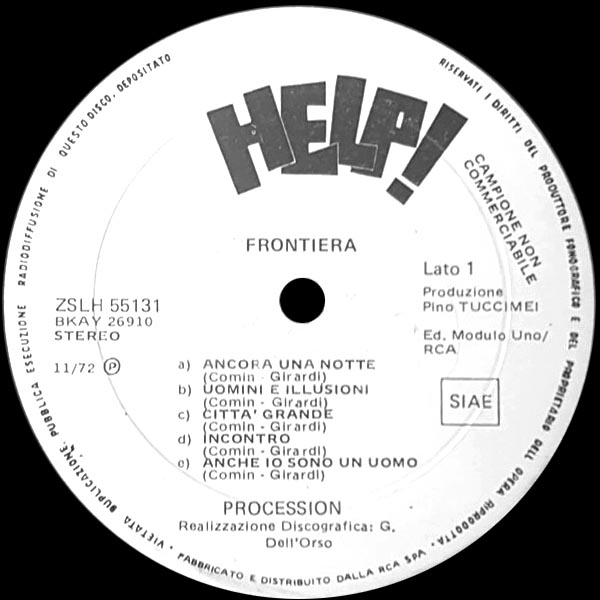 Frontiera - standard and promo issues labels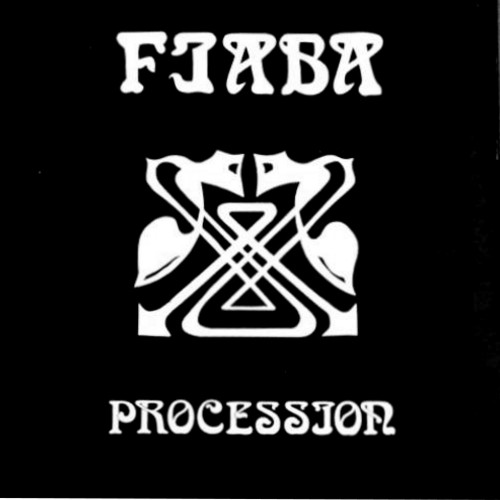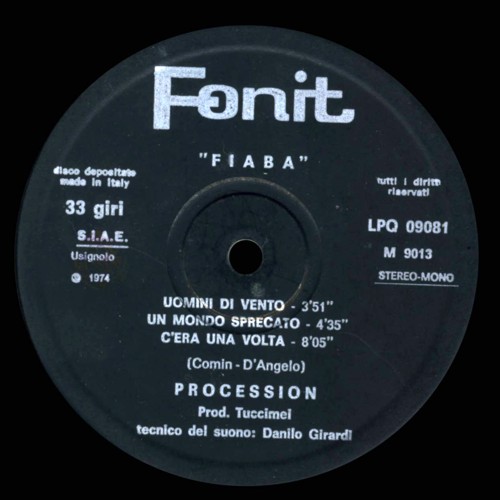 Fiaba - LP, cover and original label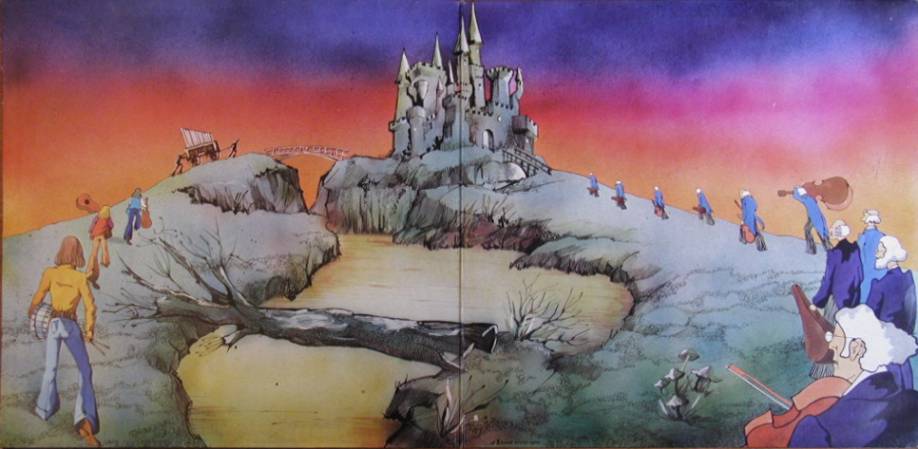 Fiaba - inner gatefold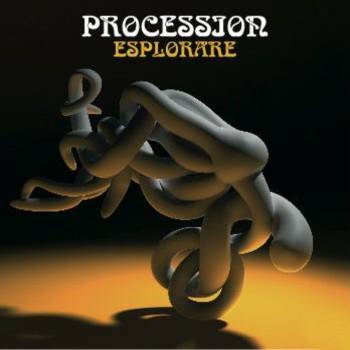 Esplorare - CD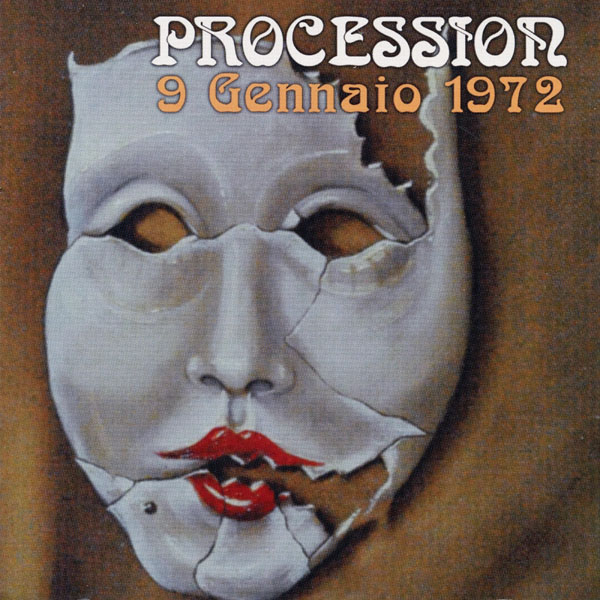 9 gennaio 1972 - CD