Artist

MAAD

Pino De Vita (keyboards)
Attlio Zanchi (guitar)
Jonathan Scully (percussion, vibes)
Joe Castanuela (drums)

A band based in Milan and including Italian and American musicians, Maad were another of those bands (like I.P.Son Group) trying to mix together jazz-rock and afro-American music.
The result can be not particularly attractive for prog fans but has some interesting moments.
Some of the musicians involved were founder members of the L'Orchestra label, but the album was released on a different label, Divergo.
The album also included a guest appearance by sax player Renato Rivolta, who had collaborated with Stormy Six and Come le Foglie (that also had Attilio Zanchi among their founder members).
Attilio Zanchi has remained in the professional jazz circuit. He is still considered one of the best Italian upright bass players.


LP
Maad
Divergo (DVE 008)
1976
gatefold cover


CD
Maad
Mellow (MMP 295)
1997
reissue of 1976 album with an unreleased bonus track


SINGLES (with picture sleeve)
Zabaz
Giugno '75
Divergo (5050 002)
1977
B-side also on the Maad LP in a longer version
Wake up
Erhabe
Philips (6025 202)
1978

Not a rare album, Maad was released by the Divergo label in a gatefold cover.
It has never been issued abroad nor counterfeited.
The CD version on Mellow includes a bonus track, Zabaz, originally only issued on single.
Both the group's singles contain tracks that were used as signature tunes for Italian TV shows: Zabaz for A tu per tu con gli animali and Wake up as theme for 3 pezzi facili.
The B-side of their first single, Giugno '75, had already appeared in a longer version (over 12 minutes) on the Maad LP.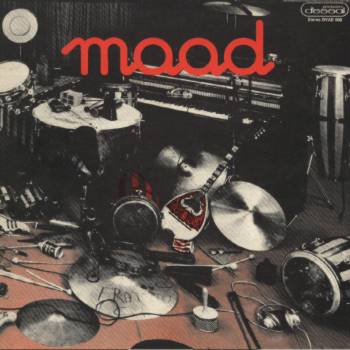 Maad - LP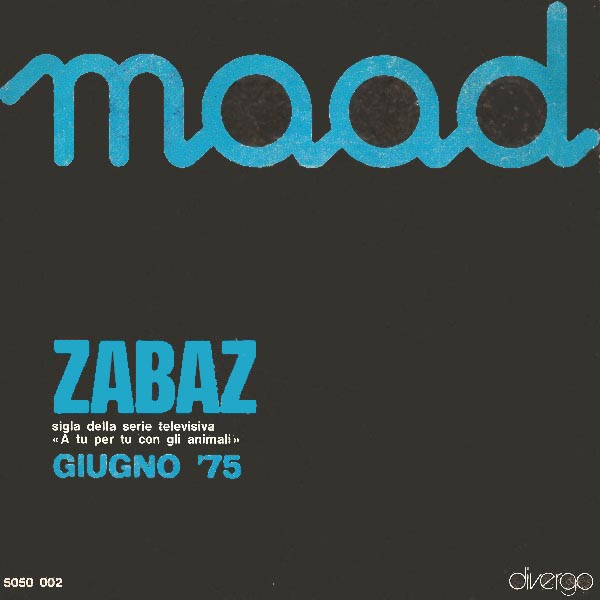 Zabaz - 7" single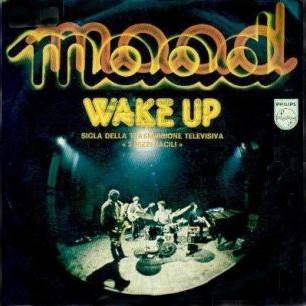 Wake up - 7" single

Thanks to Valerio D'Angelo for some information included in this page.