Artist

COME LE FOGLIE

Giancarlo Galli (vocals, guitar)
Claudio Lugli (vocals, guitar)
Attilio Zanchi (bass, vocals)

While most of the musical influences on Italian artists during the late 60's and early 70's came from English groups, there were quite a few artists who were strongly attracted to the West Coast sound.
Come Le Foglie, like later groups such as Stradaperta, Madrugada or Grosso Autunno, were particularly influenced by an US-sounding style based on acoustic guitars and vocal harmonies.
The trio has been formed in Milan around 1968, from the ashes of a rhythm and blues group, Formy Blues Band. Their early repertoire was full of covers by the likes of CSNY and Joni Mitchell, and the band had an intense live activity and a good following in the Milan area.
At the turn of the seventies, the group began creating their own sound, often helped by guest musicians, but still keeping their initial West Coast feeling. Among their helpers were horn players Riccardo Luppi and Renato Rivolta and percussionist Marco De Palma.
They were invited at many important open-air festivals in the North of Italy, and had the chance of supporting some of the top Italian and foreign artists of the time, Osanna, PFM, Banco, Franco Battiato, Alan Sorrenti, Curved Air. Of course many record companies were interested in signing them, and they recorded many demo tapes, but unfortunately their uncompromising behaviour caused them to lose any chance of a recording deal.
In the summer of 1972 the band played some concerts in small venues in England, one of the very few Italian bands to have such a chance, and could even support Magna Carta and had a broadcast on a local radio.
The band split in the mid 70's, sadly little has survived of all those studio recordings that never found their way to an LP. A CD, including demo recordings from 1972 was released in 1998 by the Giallo label; it also includes a few live tracks, also from the same year, but having a worse quality, and this record can give an approximate idea of what this group sounded like.
Of the band members only Attilio Zanchi has remained in the professional music biz, playing with Yu Kung and Maad and staying in the jazz circuit.
Long time collaborators Riccardo Luppi and Renato Rivolta (also with Maad) have also had a good career as professional jazz musicians.
In 2010 the three original members have released a CD entitled Aliante, with help from their old friend Claudio Fucci, which includes 9 new recordings along with 7 remixed tracks from old demos.

CD

Come Le Foglie
Giallo (SAF 027)
1998
1972 unreleased studio-live recordings - now deleted
Aliante
AMS/BTF (AMS 176CD)
2010
new studio album - mini-LP gatefold cover

The Giallo Records CD issued in 1998 is now deleted.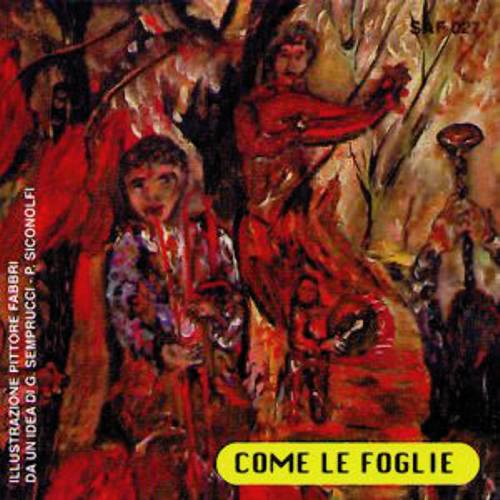 Come Le Foglie - CD cover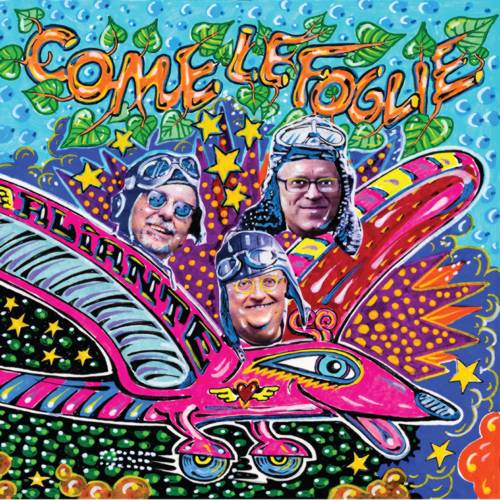 Aliante - CD

An Internet site dedicated to Come le Foglie can be found at www.comelefoglie.it/