Artist

MANDILLO

Franco Sandi (guitar, vocals)
Marco Dondero (flute)
Luciano Ottonello (guitar, vocals)
Rino Loreto (bass)
Maurizio Cassinelli (drums)

An unusual open-group whose five-piece line-up was helped by the likes of Bambi Fossati (from Garybaldi, like drummer Maurizio Cassinelli) on guitar, Aldo De Scalzi on keyboards and his brother Vittorio from New Trolls on guitar, Paolino Costa on sax and female singer Rita Vietz.
Their only album release was a "divertissement", a lightweight rock songs LP dominated by vocal parts and with short instrumental breaks, that's a shame given the quality of the players involved and their past releases. There are tracks which are closer to progressive (Il commerciante di Lima, with a good use of flute), rock'n'roll (Dora dollar, with a nice guitar solo by Bambi Fossati), wacky jingles (Briciole d'amor), in a record which could be much better.
The original Mandillo line-up also produced a single in 1979 under the name Superquadro, and reformed in 1982 as Reunion with a repertoire of Beatles covers.
Currently the group includes three of the original members (Sandi, Ottonello and Cassinelli) and the newcomers Fabio Vernizzi (keyboards and vocals) and Stefano Cavallo (bass and vocals).
Reunion have released two albums in 1988 (The falling donkey's sessions) and 1992 (the live Ten years are gone).

LP
Mandillo
Grog (GRL 01)
1976
gatefold cover


CD
Mandillo
AMS/BTF (AMS 178CD)
2013
1976 album reissue with mini-LP gatefold cover


SINGLES (with picture sleeve)
Nel parco
Dora dollar
Grog (GR 05)
1976
both tracks from Mandillo
SUPERQUADRO

SINGOLI (with picture sleeve)
America del dollaro
Agata tu, Agata io
It (ZBT 7164)
1979

Rare as everything released by the small Grog label, Mandillo has only been reissued on CD in 2013.
No counterfeits exist.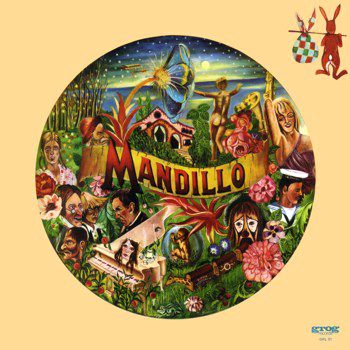 Mandillo - LP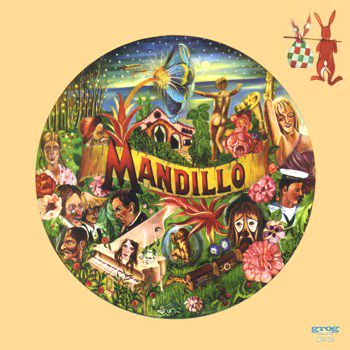 Nel parco - 7" single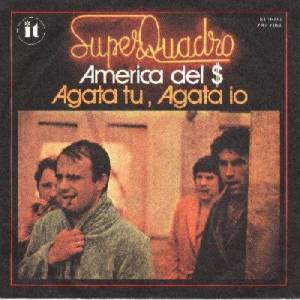 Superquadro / America del dollaro - 7" single

A website dedicated to Reunion is www.reunion.is.it

Thanks to Marco Catellani for information on Mandillo and Superquadro