Artist

LE MANI

Claudio Fucci (vocals)
Dario Piana (keyboards)
Roberto Bianconi (flute, sax)
Mario Orfei (bass)
Maurizio Gazzi (drums)

A group from Milan which included Claudio Fucci and keyboardist Dario Piana, who later become an important art director. Piana had also collaborated with Fucci in his only LP designing the album cover.
The group had been formed in the early 70's as a quartet, playing in many festival and as support band for many important groups. In the early line-up the bass player was Umberto Licari, then, with the entrance of Fucci and Orfei some tracks were recorded for an LP, sadly never completed.
Even a single, produced by Eugenio Finardi, was scheduled for release on Trident in 1975, but it was never issued due to the label's premature ending.
The mini-CD Le Mani, released in 2006 in a limited issue contains unreleased recordings by the group, with a great quality, despite the short length. The style shows influences from foreign artists particularly Emerson, Lake and Palmer, and contemporary Italian groups, but mixed in an original way.
Piana and Bianconi also released in 1978, under the name Piana-Bigwhite, an instrumental soft-prog single for Radio Records (Ra Elios/Nell'aria, no. ZBRR 7045), which participated in that year's Disco Neve contest


CD
Le Mani
BTF/Vinyl Magic (AMS CD 103)
2006
gatefold mini-LP cover - limited issue of 666 copies - now deleted
PIANA/BIGWHITE

SINGOLI
Ra Elios
Nell'aria
Radio (ZBRR 7045)
1978

The CD Le Mani was issued in 2006 in a limited pressing of 666 copies by BTF/VinylMagic, with a gatefold mini-LP cover.
A Japanese edition exixts on Arcangelo (ARC-7174) with different cover.

Le Mani - CD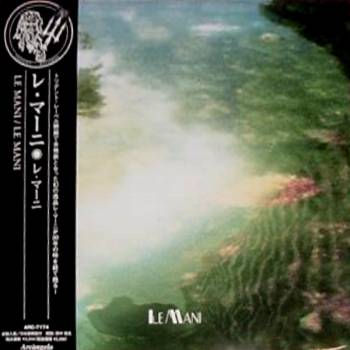 Le Mani - CD (Japanese issue)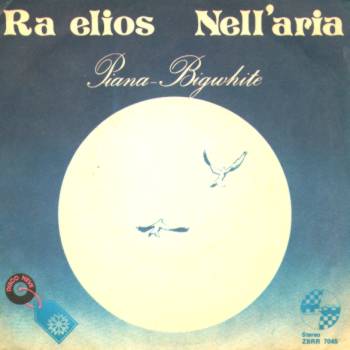 Piana-Bigwhite / Ra Elios - 7" single