Artist

EUGENIO FINARDI

Though not overtly progressive, Eugenio Finardi has always been associated with Cramps label and musicians, and has created some nice rock albums with prog and jazz-rock influences, very far from the singer-songwriter typical acoustic guitar sound so common in Italy during the 70's.
Finardi, from Milan, played in a few important rock bands that never recorded, like L'Enorme Maria (that was also the backing group on Simon Luca's LP's) and Il Pacco, along with fellow guitarist Alberto Camerini, and had some session recordings also as guitarist, before an English-sung first single on Numero Uno.
He was of American mother and had lived in the States, so his English was almost perfect, but despite this he's never tried to have a musical career abroad. His first musical experiences lay in the early 70's (but his first band Tiger, a trio, was formed around 1969), and he played some open-air festivals since 1971. Along with his work as musician, he also produced between 1974 and 1975 two albums for Trident, the debut LP by Claudio Fucci and the second (posthumously released) LP by Biglietto per l'Inferno.
After signing a contract with Cramps, he produced a debut album in 1975, with help from well-known session musicians Hugh Bullen, Walter Calloni (then with PFM at the end of the 70's), Lucio Fabbri, and the album had good long tracks like Se solo avessi and La storia della mente.
In 1976 the single Musica ribelle was a hit, dealing with the great success of newly introduced private radio stations in Italy, and the second album Sugo entered the charts. With help from Area's Patrizio Fariselli, Paolo Tofani and Ares Tavolazzi, the album was his most successful and probably his best. Along with easier cuts like the singles' tracks, it contains intense songs like Soldi, La paura del domani and the instrumental Quasar, never having a weak or disturbingly commercial moment.
Finardi was now a constant presence at open-air festivals, offering great live performances, and always aided by very good musicians. His lyrics have always been very strong, dealing with politics as well as social problems.
Diesel, in 1977, was another good album, with a successful single like Non è nel cuore and great long tracks like Non diventare grande mai with Paolo Tofani and Scimmia (about drugs) with other Area members Fariselli and Tavolazzi. Along with Sugo it's recommended to prog fans, though not properly a prog album!
In 1978 fourth album Blitz, a bit weaker than the previous ones, with Finardi now accompanied by a stable backing band, Crisalide. Extraterrestre was a hit single, but the eight tracks on the album are shorter and the overall result is not as good as the others despite the excellent quality of the musicians.
Last album on Cramps was Roccando rollando from 1979, recorded after a long period spent on the road; there's little rock'n'roll in it, and despite the excellent musicianship, the album is rather fragmented and the style veers toward a poppy sound, as in his later albums.
The long career of Eugenio Finardi still lasts in the 2000's, but he gradually left his role as an alternative rock singer-songwriter, and also had some softer releases in his production, but always made everything with his typical good taste.

LP (Cramps years only)
Non gettate alcun oggetto dai finestrini
Cramps (CRSLP 5151)
1975
single cover with lyric inner - first issued with Dischi Ricordi distribution credit, then reissued with "Baby Records" on back cover
Cramps (5205 151)
1978
as above
Philips (5205 151)
1982
single cover - no inner
Sugo
Cramps (CRSLP 5152)
1976
gatefold cover with lyric inner
Cramps (5205 152)
1978
as above
Philips (5205 152)
1982
single cover - no inner
Diesel
Cramps (CRSLP 5153)
1977
gatefold cover with lyric inner
Cramps (5205 153)
1978
as above
Philips (5205 153)
1982
single cover - no inner
Blitz
Cramps (5205 154)
1978
single cover with lyric inner
Philips (811 002)
80's
single cover - no inner - reissued in "Successo" series
Roccando rollando
Cramps (5205 155)
1979
laminated gatefold cover with lyric inner - custom blue label
Philips (6389 018)
80's
single cover - no inner- reissued in "Successo" series
All albums reissued on CD


VARIOUS ARTISTS COMPILATION LP'S
Parco Lambro
(with Musica ribelle)
Laboratorio (LB/LP 201)
1976
live recordings from the 1976 Parco Lambro festival - also features Sensations' Fix, Ricky Gianco, Agorà, Canzoniere del Lazio, Toni Esposito, Paolo Castaldi, Area.
Stampa Alternativa (RP 02)
2005
CD reissue of the above with different mini LP cover - only sold with the book Area/Musica e rivoluzione by Gianpaolo Chiaricò
1979: Il concerto
(with Hold on)
Cramps (5203 001)
1979
2LP - gatefold with inner - from the Demetrio Stratos tribute concert - also features Area, Banco del Mutuo Soccorso, Francesco Guccini, Angelo Branduardi, Antonello Venditti, Roberto Vecchioni, Roberto Ciotti and others
Edel (CRA 013653-2)
2002
single CD reissue of the above - digipack cover
Akarma (AK 1026)
2002
single CD reissue of the above - mini gatefold cover
Cramps (CRS BOX001)
2009
2CD + DVD box set with 40 page book
Cramps/De Agostini (5203 001)
2018
2 LP - gatefold cover and 8-page insert - no.12 in the De Agostini "Prog Rock Italiano" series
Quelli della Numero Uno
(with Spacey Stacey)
Numero Uno (CFD 01080-10)
1999
10 CD - box set with tracks from singles


SINGLES (with picture sleeve - Numero Uno and Cramps label production only)
Spacey Stacey
Hard rock honey
Numero Uno (ZN 50305)
1973
both unreleased tracks
Soldi
Voglio
Cramps (CRSNP 1801)
1975
both tracks from Sugo
Musica ribelle
La radio
Cramps (CRSNP 1802)
1976
both tracks from Sugo
Non è nel cuore
Giai Phong
Cramps (CRSNP 1803)
1976
both tracks from Diesel
Affetto
Op.29 in Do maggiore
Cramps (CRSNP 1804)
1977
both tracks from Blitz
Cuba
Extraterrestre
Cramps (CRSNP 1805)
1978
both tracks from Blitz
15 bambini
La canzone dell'acqua
Cramps (5201 806)
1979
both tracks from Roccando rollando


PROMOTIONAL AND JUKEBOX SINGLES (with blank cover - Cramps label production only)
Musica ribelle
Cramps (CRSNP 1802/1703)
1976
jukebox single - backed with Area/L'internazionale
Non è nel cuore
Cramps (JB 1)
1976
jukebox single - backed with a track by Pupo
Affetto
Cramps (CRSJB 1301)
1977
jukebox single - backed with Canzoniere del Lazio/Nu gatto come nu lione
Tutto subito
Zucchero
Cramps (CRSJB 1501)
1977
3-track jukebox single - backed with Alberto Camerini/Pane quotidiano
15 bambini
Cramps (JB 20)
1978
jukebox single - backed with Nada/Dolce più dolce
Why love
Song fly high
Cramps (AS 5000 543)
1979
promotional single - both tracks from Roccando rollando

All the 1975-78 albums are easy to find, and not expensive. All of them had lyric inner covers, the first and fourth had single sleeves, second and third were gatefold, all of them being in the classic style (as Area, Arti & Mestieri, Battiato among the others) of Cramps' designer Gianni Sassi.
The debut LP, Non gettate alcun oggetto dai finestrini, was first issued with "distribuzione Dischi Ricordi" on back cover but was immediately reissued with new Baby Records credit.
Some of these albums were later reissued on Philips label, first with the classic blue label with silver writing, then with the new white background design.
Along with many CD's released during the years, the five albums that came out on Cramps were assembled together in the 40 anni Musica ribelle 1976-2016 box set, issued by Universal in 2016 both on vinyl and CD with the original covers and inserts.
No counterfeits exist, the only known foreign issues are for Sugo released in Japan (Pioneer-Warner P-10313C) and Portugal.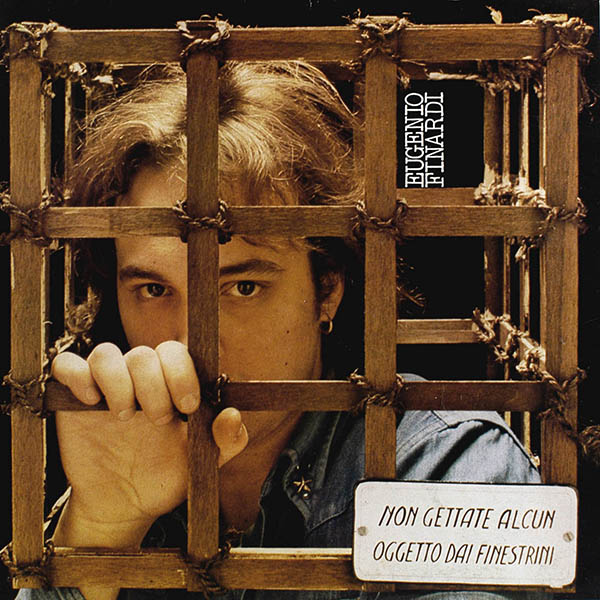 Non gettate alcun oggetto dai finestrini - LP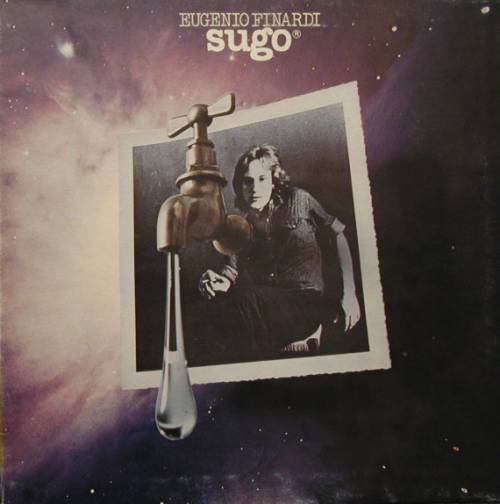 Sugo - LP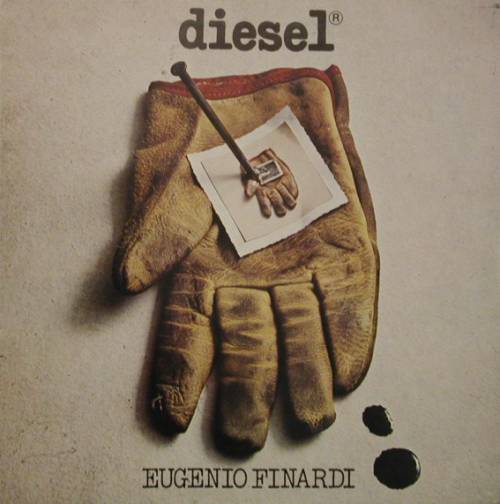 Diesel - LP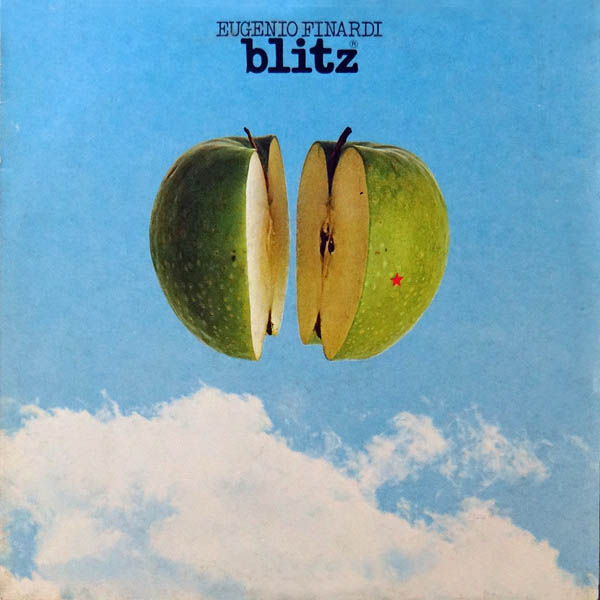 Blitz - LP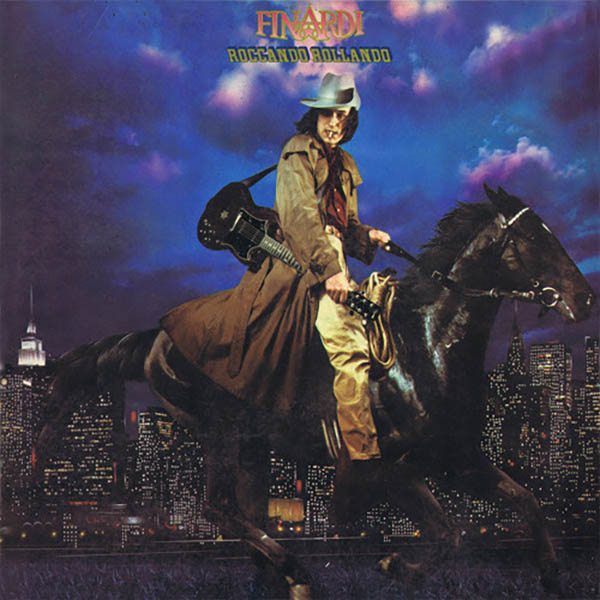 Roccando rollando - LP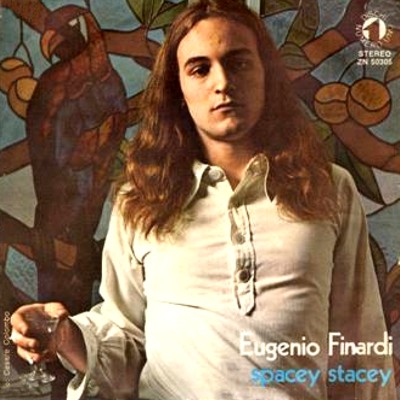 Spacey Stacey - 7" single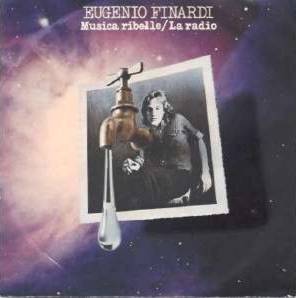 Musica ribelle - 7" single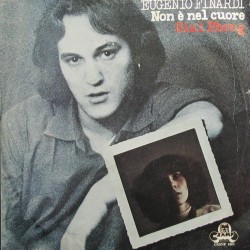 Non è nel cuore - 7" single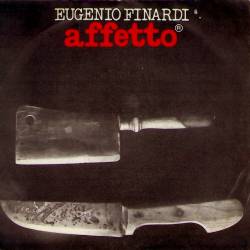 Affetto - 7" single



Click on pictures to enlarge

The official website of Eugenio Finardi is at www.eugeniofinardi.it

Thanks to Alos and Mario Rambaldi for some information included in this page