Artist

NAPOLI CENTRALE

1974-75
James Senese (sax, flute, vocals)
Mark Harris (keyboards)
Tony Walmsley (bass)
Franco Del Prete (drums, percussion)
1975
Harris and Walmsley quit, replaced by:
Pippo Guarnera (keyboards)
Kelvin Bullen (bass)
1976
Guarnera and Bullen replaced by:
Ciro Ciscognetti (keyboards)
Pino Daniele (bass)

Napoli Centrale were formed by the nucleus of Showmen after the band's split, when James Senese and Franco Del Prete, along with American keyboardist Mark Harris and English bass player Tony Walmsley veered toward a personal blend of jazz-rock and popular music leaving any traces of prog behind them.
With lyrics sung in Neapolitan dialect, the first single Campagna became a hit.
The six-track debut album was in a similar style, the strong lyrics dealing with social problems while the music was sometimes very original.
After the LP release, bassist Tony Walmsley left the band to join the reformed Rovescio della Medaglia, and was soon followed by Mark Harris, they were replaced by keyboardist Pippo Guarnera and various bass players, Bruno Limone, Giovanni Ferla and the last one the Trinidad born Kelvin Bullen. This line-up had a good live activity, with a couple of important concerts, in Rome opening for Weather Report and the Duke-Cobham Band, and later at the legendary Montreux Jazz Festival in Switzerland, then they broke up at the end of 1975.
A second album was released in 1976, with help from many well-known session musicians among which drummers Bruno Biriaco (Perigeo), Agostino Marangolo (Flea and Goblin), and Marvin "Boogaloo" Smith, and was in the same style as the first LP.
Third album came two years later, with the founding duo helped by other musicians, and was more jazz-oriented than their previous works. Among the band musicians in these years were keyboardist Ciro Ciscognetti from Fabio Celi & gli Infermieri and a young Pino Daniele on bass, later a popular solo artist. Even the previous keyboardist, Pippo Guarnera, who in 1976 had joined Eugenio Finardi's band, played on Qualcosa ca nu' mmore.
After the band split James Senese started a solo career with the first two albums in 1983-84, while both him and Del Prete were very active as session musicians.
Keyboardist Mark Harris, still living in Italy, has launched his own record label, Saint Rock, to promote new Italian artists (see link below).
A revamped line-up of Napoli Centrale was created by James Senese in the late 80's and released two albums, Jesceallàh in 1992, including reworkings of early tracks, and 'Ngazzate nire in 1994. Another album followed in 2001, entitled Zitte! Sta arrivanne 'o mammone, then the name was changed to JNC (James Napoli Centrale) on later CD's.
In 2005 Neapolitan rock writer Carmine Aymone published Je stò ccà.....James Senese, a book with a bonus CD with 6 tracks, produced by the independent label Suonidelsud (see link at the bottom of the page and the Books section for more details).

LP
Napoli Centrale
Ricordi (SMRL 6159)
1975
gatefold cover - early copies included a sticker
Ricordi/Orizzonte (ORL 8201)
1978
single cover
Sony Music/BMG (88985 36556 1)
2017
new remastered reissue with gatefold cover
Ricordi/De Agostini (SMRL 6159)
2018
gatefold cover with 8-page insert - no.9 in the De Agostini "Prog Rock Italiano" series
Sony Music (19439 88705 1)
2021
gatefold cover, red vinyl - 500 numbered copies - no.5 in the "Italian Progressive Archive" series
Sony Music (19658 70480 1)
2022
gatefold cover, green vinyl
Mattanza
Ricordi (SMRL 6187)
1976
gatefold cover
Ricordi/Orizzonte (ORL 8349)
1979
single cover
Ricordi/De Agostini (SMRL 6187)
2019
gatefold cover with inner and with 8-page insert - no.37 in the De Agostini "Prog Rock Italiano" series
Sony Music (19439 95109 1)
2022
gatefold cover, orange vinyl
Qualcosa ca nu' mmore
Ricordi (SMRL 6224)
1978
gatefold cover
Sony Music (19658 70643 1)
2022
gatefold cover, blue vinyl
'Ngazzate nire
La Canzonetta (FDM 760121)
2021
issued on CD in 1994 - numbered 1000 copies issue
Jesceallàh
La Canzonetta (FDM 780621)
2021
2LP - issued on CD in 1992 - gatefold cover, booklet, sticker and cassette - credited to "James Senese/Napoli Centrale"


CD
Jesceallàh
Blue Angel (BAR 40592)
1992
credited to "James Senese/Napoli Centrale"
'Ngazzate nire
Blue Angel (FDM 70494)
1994
Napoli Centrale
BMG (MPCD 32948-2)
1995
reissue of 1975 album
BMG (74321 86015-2)
2001
as above
Gruppo Ed.L'Espresso (6)
2014
as above with mini-LP gatefold cover – no.6 in the "Progressive Rock Italiano" series
Qualcosa ca nu' mmore
BMG (74321 44157-2)
1996
reissue of 1978 album
Mattanza
BMG (74321 89028-2)
2001
reissue of 1976 album
Ricordi/Mondadori (16)
2019
mini-LP gatefold cover with booklet - no.16 in the Mondadori "Prog Italia" series
Zitte! Sta arrivanne 'o mammone
PDG (5030512)
2001


SINGLES (with picture sleeve)
Campagna
Vico Primo Parise n.8
Ricordi (SRL 10756)
1975
both tracks from Napoli Centrale, here in shorter versions
Simme iute simme venute
Chi fa l'arte e chi s'accatta
Ricordi (SRL 10806)
1976
both tracks from Mattanza - probably only issued as a promo with blank cover

All the Napoli Centrale albums are not difficult to find, the only rarity being the first LP with the original yellow sticker that was on the shrink (but some early copies also contained another sticker into the cover).
The single had the same cover as the LP, but the sticker logo was printed in this case.
No counterfeit exists, nor foreign reissues.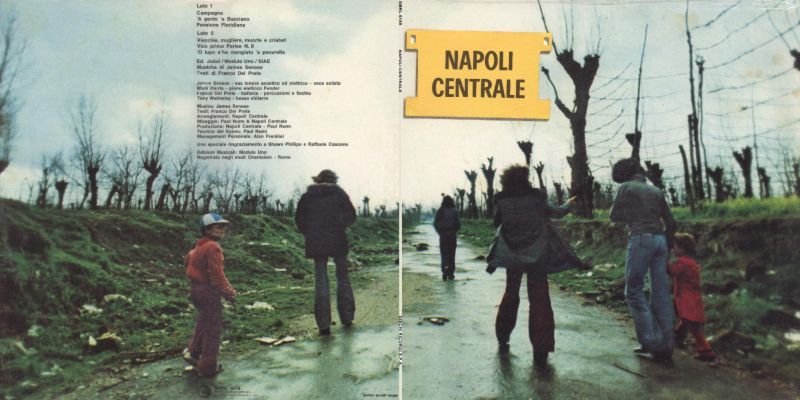 Napoli Centrale - stickered open gatefold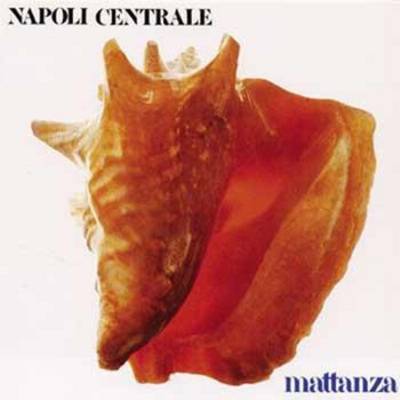 Mattanza - LP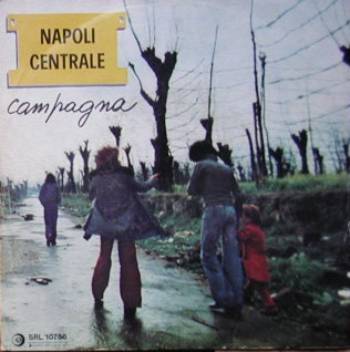 Campagna - 7" single
Simme iute e simme venute - 7" promo-only single

Former Napoli Centrale keyboardist Mark Harris' label, Saint Rock, has a website at http://www.saintrock.com
The independent label Suonidelsud, that produced the CD Je stò ccà enclosed as bonus with the eponymous book on James Senese, has an Internet website at www.suonidelsud.it

Thanks to Pippo Guarnera for the detailed information on the group's story and to Simone Corsi for pictures and information