Artist

IL PAESE DEI BALOCCHI

Armando Paone (vocals, keyboards)
Fabio Fabiani (guitar)
Marcello Martorelli (bass)
Sandro Laudadio (drums, vocals)

A band from Rome formed in 1971 and featuring two ex-members of Under 2000, a group that had released some singles in 1970.
Their only album, released in 1972 by CGD, is a typical Italian symphonic prog album with strong classical influences and keyboards as leading instrument, some orchestral arrangements in around the same style as the later Contaminazione by Rovescio della Medaglia, and short vocal parts.
The LP contains two long suites divided into small movements with very long and complex titles. The album is very good and sadly overlooked by many, it's surely worth a listen.
After the entrance for a short while of a second keyboardist, Franco Di Sabbatino (later with Rovescio della Medaglia), the band split around 1974, when a second album had been recorded in demo form but never released
Another group called Il Paese dei Balocchi released two later commercial singles during the 70's, but there's absolutely no connection.

LP
Il Paese dei Balocchi
CGD (FGL 5115)
1972
gatefold laminated cover + inner
BTF/Vinyl Magic (VM 125LP)
2010
reissue of the 1972 LP with gatefold cover


CD
Il Paese dei Balocchi
Mellow (MMP 167)
1993
reissue of 1972 album
BTF/Vinyl Magic (VM CD125)
2007
as above - mini-LP gatefold cover


VARIOUS ARTISTS COMPILATION ALBUMS
Italian Prog bonus CD (with Note di vetro and L'amore innato)
AMS/BTF (AMS CD 100)
2008
two unreleased tracks - bonus CD sold with the ItalianProg book

Il Paese dei Balocchi has been released by CGD (an important record company acting as foreign labels distributor and not much interested in promoting original rock music) with a laminated gatefold cover. Apparently only some copies also had an inner bag with a handmade drawing, pictures of the band members and lyrics.
No counterfeit exists, the album was reissued on vinyl in Japan (Seven Seas K22P244) and only in 2010 in Italy by BTF.
A Japanese CD also exists, on Strange Days (1003), with mini-LP cover, like the most recent CD reissue, produced by BTF in 2007.
Two singles exist credited to Il Paese dei Balocchi, Blue jeans/Tornerò (Bang Bang NPA 07 - 1973-74) and Fantasia e poesia/Amore per gioco (Disco Tex 2025 034). but this was another group, not connected with this.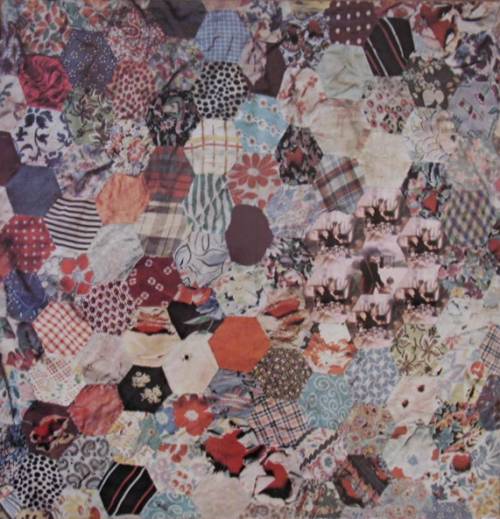 Il Paese dei Balocchi - LP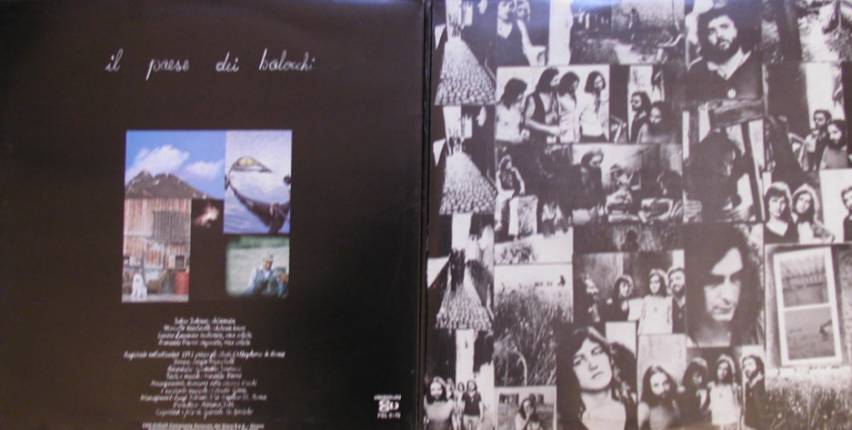 Il Paese dei Balocchi - inner gatefold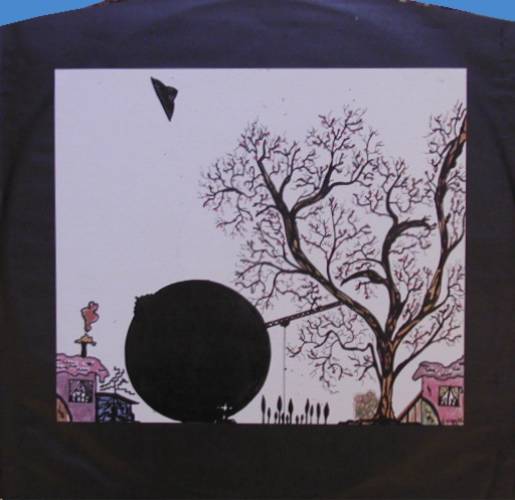 Il Paese dei Balocchi - inner sleeve

Memories of guitarist Fabio Fabiani, collected by Augusto Croce, December 2004
1-How did Under 2000 come out?
Our story began in Rome in 1965...our name then was Under 2000 and we used to play in the nightclubs, almost every night because it was our job as well as a great fun. It was in these clubs that we made our experience, and we started composing our music and working in the recording studios.
It was in 1970 that we were contacted by an austrian producer, Eddy Korsche, due to the good level of our voices (high-pitched and with brilliant falsettos), and our personal musical style, and he asked to use us as backing vocalists in a single he had just produced for RCA's Help label, Qualcosa che si butta via/Pover`uomo, sung by Massimiliano Baratta.
Later in the same year, Korsche produced our first singles, again on Help, the first one, Preghiera d`amore/Taglia la corda, released in June 1970 and sung by drummer Sandro Laudadio with backing vocals by me and the other two. The single was also released at the same time in an English version, again sung by Sandro, Oh my love/Let's get together.
In November the same year, a third single was released, Se tu fossi un`amica/Avvicinami a te, sung by me with vocals by the others, the first song was in spiritual style, while the B side was more rock. In this single we had help from Maurizio De Angelis on guitar, he and his brother Guido have been among the most important film music composers in those years, including the ones with Bud Spencer and Terence Hill.
So we started interpreting other people's compositions, and very far from our loved progressive style.
2-And the transition to Il Paese dei Balocchi?
In 1971 we were contacted by producer Adriano Fabi (brother of Claudio, PFM's producer, and uncle of the popular singer Niccolò). He produced our first and only LP, Il Paese dei Balocchi released by CBS Sugar from Milan. Our record was his first production, and with the collaboration of director Claudio Gizzi for the strings arrangements, we recorded our LP in just two weeks.
To promote it, we played at the legendary Villa Pamphili 1972 festival in Rome, that lasted for three days with dozens of rock groups from all over the world. We also played in some other important big concerts such as the Mostra d`Oltremare in Naples and in Rome at Piper, historical venue in those roaring days.
We were invited in many TV shows in December 1972, playing with I Pooh, that still featured Riccardo Fogli on bass, I Camaleonti, Rocky Roberts, Premiata Forneria Marconi, Banco del Mutuo Soccorso, and in January 1973 in the swiss TV Paradiso studios.
Sandro Laudadio still remembers that our LP was issued in 1800 copies to try the audience's reaction, and he believes that no more copies were issued, even because we were pushed by our producer to make a second album. All the new material was ready, and we recorded it live on cassette, even with some errors as it was little rehearsed, to have an idea of its final result and to remember the full track sequence (around 39 minutes), but we didn't release it because we split around a year after the first LP had come out.
3-Which are the contents of your LP and how did you record it?
The main themes in our LP were very pessimistic, because in those years we didn't trust the official institutions, and we were nauseated and obsessed by everything that was around us (Vietnam, politics, false respectability, ...) where the questions were so many, and with no convincing answers. All these things did spiritually inspire us in the making of our LP, just searching for.... the answers.
Generally speaking our album is a journey of the man into himself...his ego seen here as a "Toyland", where we all would like to live in, escaping from a reality that doesn't satisfy us, and where he who pulls the strings is a despotic king that manipulates us as puppets. It's a search for ourselves and our own human identity going through the right and the wrong trying to understand who we are, why we are here and where we are going, until we reach the hope....a vain hope, because at the end of that journey we discover that the bitter reality that we live in, is nothing else than a mirror where we can see the reflection of our soul. All this is contained in our album, with the use of various characters, the Tyrant King, the Magical Piper, Waltreut, characters that show the different opposite moods, regards and faults, good and evil, atmospheres and surroundings that help following the journey.....
Thos were the years of the Vietnam war. of the mass youth meetings in the first megaconcerts, like Woodstock, the Isle of Wight and in Italy Villa Pamphili, and we personally experienced all the political and social changes of the postwar period, always searching for something, probably searching for ourselves or our own place in that society that we didn't feel as our own, and that we thought we could change, especially with our music trying to put each of us in front of his responsibilities toward that society in which we used to live and still we live in......All of us! (Today little has changed, just read the everyday news...)
Ours was the first production work for Adriano Fabi, and I seem to remember that even for director Gizzi it was the first experience as a rock group arranger. He was introduced to us by the producer, with the task of transcribe and improve the arrangements of all the strings in our opening theme...(Trionfo dell`egoismo, della speranza etc.) and the start of the second side, Risveglio e visione del Paese dei Balocchi, a meaningful title, and I think he completely hit the target!
For what the vocal arrangements are concerned, we tried to adapt to the different atmospheres using studio techniques; some choral parts in the LP (Vanità dell`intuizione fantastica, sung by Paone himself), have been recorded in a church, using its incomparably "mystical" reverb, and by means of two microphones, the first one around 15 metres from the choir, the second one at 1 mt. from the solo singer, all of this at the exact centre of the giant church of S.Euclide, and the reverb heard in these tracks is absolutely natural. This was possible because the Ortophonic recording studio in Rome is located under the church, so we could even use the wonderful pipe organ, a 1947-built Mescioni, with which our Armando ended our transcendental journey with Ritorno alla condizione umana that summarizes most themes included on the LP.
For the recording of some tracks, like Evasione, we abandoned ourselves to improvisation, as it's right to obtain notes and atmospheres impossible to recreate, the difficult thing was to add the strings, so director Gizzi had to transcribe step-to-step all the orchestral passages, adapting them to the strings, a work he made very well, fitting perfectly in the right mood, with the precious help of the effects added by the engineer Sergio Marcotulli and tape-op Giancarlo Jannucci. Among the instruments used are Hammond organ, Gibson professional guitar and bass, Ludwig drums and flute with the addition of strings.
Ritorno alla condizione umana shows the great virtuosity of Armando Paone, that mixes together in a tourbillon of variations some of the themes of the previous tracks. I think this is an unique work in the Italian prog scene! In this track Armando uses the pipe organ of the S.Euclide church. We didn't know if we had to close the album with a new track or as we did....!!?? In the end we opted for the last solution, so we could open our second LP, that was going to be made in 1973, with that unreleased track, so that it could be a sequel to the first, but more accessible to the audiences without a radical change in our style, and with much more space given to one of our best elements, our voices. It's a shame that we didn't have the chance to release it!!
This album didn't have the recognition it deserved from the people, and only in the last years (I'm astonished as well as drummer Sandro is!) it has gained an international new life even between the record collectors, adding a small piece to the big mosaic of the Italian prog, and this is very satisfying to us, though our pockets have never been filled by this LP!!!
4-When did the group split, and what did you do afterwards?
The group split in 1974, when keyboardist Armando Paone, just to earn his life, decided to go to the Persian Gulf as piano player in the hotels, giving a kick to the good luck of having a great producer, still a friend of us, like Adriano Fabi, and a record company behind us like CBS Sugar (CGD), that believed in us and wanted us to go on, .........it seems incredible but it went this way.
Me and the others kept playing, but we weren't satisfied with our music, because we couldn't manage to find a good replacement for him, so we found other jobs to live, until 1975, when we decided to join Armando again, not to play our music, but to play nightclubs abroad. So we left, just our bass player Massimo, that was going to marry, stayed in Rome, while we were searching for fame and fortune in Germany, Austria, France, and....Switzerland, where we played in a club, Hungaria, and we even recorded in a Montreux studio where Queen had made one of their albums.
We didn't record progressive music then, just some disco tracks along with slow songs with high-pitched vocals in Pooh-style, surely more marketable than progressive, this because we were thinking of our future, and this was the musical trend of the moment, a very paying style, and we wanted to earn a living as musicians.
It was a shame, because we we released our first LP we had the material for a second one ready, already recorded on cassette, and this was meant to be the sequel to the first one, but much more based on vocals and a bit more commercial and acceptable by the people.
After many years touring all over Europe, where we played with our new name Wish, we definitively split in 1979, but me and Sandro have stayed in Switzerland where we live with our families, and we met very often. He lives in Müllheim, while I am 60 km far from him in Sankt Gallen, both in German north-east Switzerland.
We want to release together the second part of our album on CD, but we're still looking for the right musicians to play our music, I'm afraid that I can't find the right musicians here, not that there is no good musicians around here, it's just that all of them interpret our music following their tastes, that are far from what we have in mind.
Maybe it's just that I'm too old, don't know, but for sure the music of the past, like progressive rock, played with modern technologies and by modern musicians, technically gifted and real....monsters, seems like a tasteless soup, probably due to the lack of good "cooks" with the right experience....

Thanks to the original guitarist Fabio Fabiani for help, information and interview, and to Claudio Ramponi for info