Artist

PANGEA

A record that very few collectors had ever heard before the 2007 reissue, this album only came out in promotional form without a cover. The label only mentioned as composer of lyrics and music the name of Mauro Paoluzzi, sessionman and producer of many Italian pop artists, who was the real inspirator of this project. Paoluzzi had been the drummer of I Nuovi Angeli and was also the producer and composer of some tracks on the first Madrugada album. Two members of that group, Gianfranco Pinto and Billy Zanelli, collaborated with Paoluzzi in the making of this album, along with his wife Luciana (vocals) and with help from Claudio Pascoli and probably Giorgio Baiocco on horns.
Musically speaking this is a concept album (over 48 minutes long) containing ten tracks connected to form two long suites, with elaborate instrumental parts and Italian lyrics. The style is halfway between a spacey progressive and pop with some very interesting moments.
Unfortunately the album was recorded in a time when Phonogram was losing its interest in progressive-styled productions, and was just released in a limited promotional pressing.
After more than 30 years from its recording, the album was reissued in 2007 by the AMS label with a new cover, both on CD and LP.

LP
Invasori (Tre storie di Monj)
Philips (5001 501)
1976
white cover - only released as a promo - the vinyl has a 1977 date in the runout groove
AMS/BTF (AMSLP02)
2007
reissue of 1976 album with a new gatefold cover


CD
Invasori
AMS/BTF (AMS112)
2007
reissue of 1976 album with a new cover
Universal (0602527352305)
2010
reissue of 1976 album with mini-LP single cover - sold as part of the Progressive Italia - Gli anni '70 vol.6 box set

Invasori is very rare and expensive in its original promotional vinyl issue, probably only issued in a hundred copies with white label and no cover.
Along with the catalogue number, the vinyl has the digits 100477 stamped in the runout groove on both sides. This may show that the record, despite the year 1976 on the label, was actually published the following year.
It has been reissued for the first time on CD in 2007 by the AMS label with a new mini-LP gatefold cover and booklet, and later on vinyl with the same design. Both issues are now out of print.
A new CD issue was released in 2010 with mini-LP single cover as part of the Progressive Italia - Gli anni '70 vol.6 box set (Universal) and is not available separately.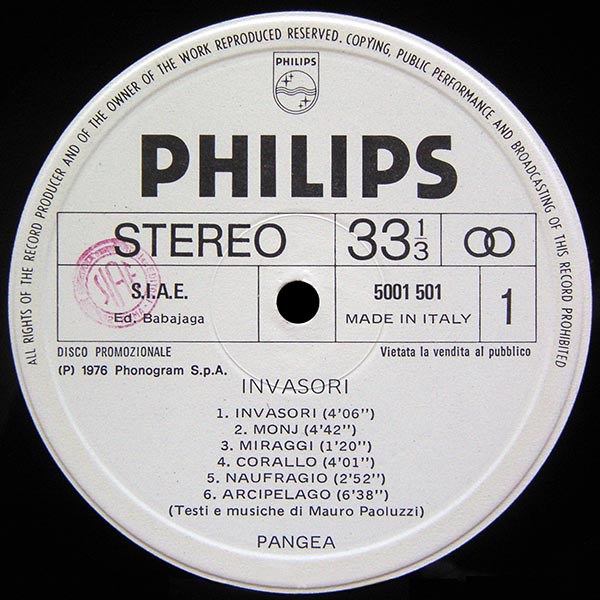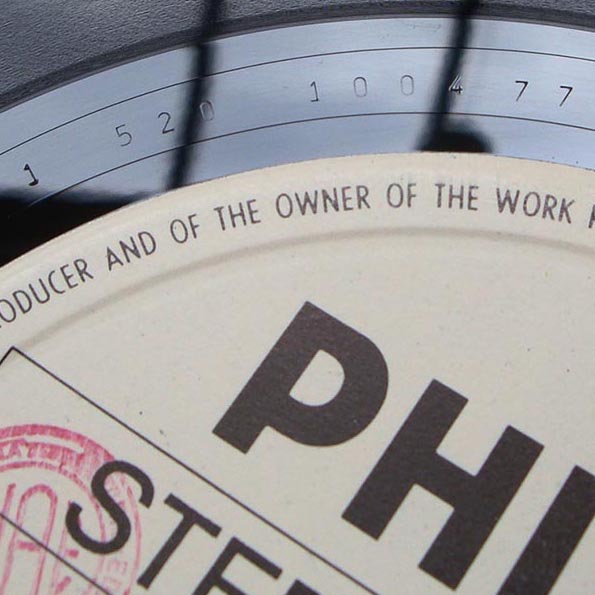 Invasori - original LP label and detail of the date in the runout groove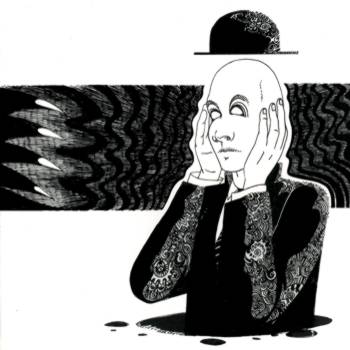 Invasori - CD

The recollections of Gianfranco Pinto (Madrugada) on Invasori, by Augusto Croce, May 2007:
The project and composition was entirely by Mauro Paoluzzi, who was at the time our producer with Madrugada. I'm directly involved in this record as musician, playing all the keyboards, and also partly collaborated in the arrangements. Along with me there were Billy Zanelli on bass, Claudio Pascoli on horns and the female voice at the beginning is by Luciana, then Mauro's wife; drums and keyboards were obviously played by Paoluzzi.
This record is one of a series of recordings all, more or less made by the same staff: Madrugada and Incastro (Madrugada), Ipertensione (Roberto Vecchioni), Invasori (Pangea), Verso il mare (Enrico Nascimbeni), Stasera Clown (Nuovi Angeli). The latter, despite the style of this group was different, is a sort of concept album including a very interesting suite, and was only recently released on a double compilation (I Nuovi Angeli - Universal 9853627).
Invasori, just like Stasera Clown and, partly, Incastro happened to be ready for release during a change in Phonogram's top management, when Federico Monti Arduini (also known as Il Guardiano del Faro) became their art director and stopped all the progressive projects to make a sort of "musical restoration"; Invasori and Stasera Clown were never released, while Incastro was only distributed in a limited number of copies, of course with no promotion at all.
Invasori, along with Incastro my favourite work, was an open project which could be adapted to many developments, but, as it was stopped, we didn't even had the time to think what we were going to do with it.
In the meantime our contract with Phonogram ended and Paoluzzi went on producing Vecchioni, who was becoming popular (there's Billy Zanelli on bass in Elisir, on the Samarcanda LP), and after some concerts in the progressive circuit, we started touring with other artists (Patty Pravo, etc..). I helped with the arrangements and played in the Patty Pravo LP (Ricordi SMRL6193) from 1976, a very good record with a prog feel.

Thanks to Gianfranco Pinto for the extensive information and to Giampiero Colombo and Luiz Claudio Cals Brugger for scans and information.