Label

ARISTON - FIRST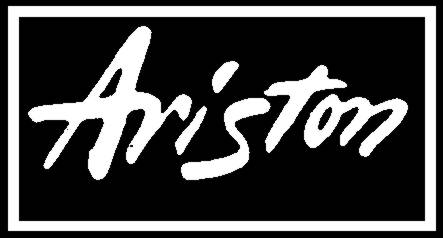 Ariston Records was created in 1964 by Alfredo Rossi, brother of composer Carlo Alberto, owner of another important record label, Car Juke Box.
Based in Milan, like the biggest Italian record companies of the 70's except RCA, Ariston was a very important label though not particularly interested in rock and progressive sounds.
They've released anyway some relevant Italian rock and prog albums (since 1966 with I Corvi, one of the most important Italian beat groups) and deserve a mention here for this reason.
A subsidiary label, First, was created in 1969 to launch some young beat and rock bands, and it was on this label that some of the early Stormy Six singles and albums were released.
Among the minor Italian labels distributed by Ariston were Victory and early Radio records. The label also acted as distributor for many foreign record companies until the early 80's, and closed in 1989.
Both First and Victory shared a similar numbering system as the main label, whereas Ariston albums had an AR/LP + 5 digits catalogue number, First used FR/LP and Victory VY/LP numbers.

ARISTON
LP

number


Band/Artist(s)


Title


year


notes
AR/LP 0152
I Corvi
Un ragazzo di strada
1966
glossy single cover
AR/LP 10035
Stormy Six
Le idee di oggi per la musica di domani
1969
gatefold textured cover
AR/LP 10043
Mirageman
Music cocktail
1969
single cover
AR/LP 11005
Mirageman
Per voi giovani
1970
single cover
AR/LP 11011
Mirageman
Thrilling
1970
single cover
AR/LP 11020
Claudio Rocchi
Viaggio
1970
single cover with insert
AR/LP 11030
Mirageman
Alto gradimento
1971
single cover
AR/LP 12053
Various Artists
Al festival di Viareggio 1971
1971
with Nuova Idea, Stormy Six, Top 5
AR/LP 12061
Nuova Idea
In the beginning
1971
gatefold cover
AR/LP 12062
Mario Barbaja
Argento
1971
gatefold textured cover
AR/LP 12067
Claudio Rocchi
Volo magico n.1
1971
center opening foldout cover with inner
AR/LP 12072
Mirageman
Thunder and lightning
1972
textured cover
AR/LP 12074
Simon Luca
Per proteggere l'enorme Maria
1972
gatefold laminated cover
AR/LP 12075
Nuova Idea
Mr E.Jones
1972
gatefold laminated cover - some with poster
AR/LP 12076
Mario Barbaja
Megh
1972
single cover
AR/LP 12088
Claudio Rocchi
La norma del cielo
(Volo magico n.2)
1972
gatefold laminated cover
AR/LP 12100
Nuova Idea
Clowns
1973
gatefold laminated cover
AR/LP 12102
Simon Luca
E la mia mente?
1973
gatefold cover
AR/LP 12107
Equipe 84
Dr.Jekyll & Mr.Hyde
1973
inner with shaped tab
AR/LP 12108
Ernesto Bassignano
Ma
1973
AR/LP 12112
Claudio Rocchi
Essenza
1973
gatefold cover with inner
AR/LP 12114
Stormy Six
Guarda giù dalla pianura
1973
gatefold cover
AR/LP 12124
Maurizio Vandelli
Madeleine, anatomia di un incubo
1974
single cover
AR/LP 12133
Track
Track rock
1974
single cover
AR/LP 12134
Equipe 84
Sacrificio
1974
gatefold with insert
AR/LP 12135
Claudio Rocchi
Il miele dei pianeti, le isole, le api
1974
gatefold laminated cover with insert
AR/LP 12228
Luciano Basso
Voci
1976
single cover
AR/LP 12261
Le Figlie del Vento
E che c'entriamo noi con i guai del mondo
1975
single cover
AR/LP 12268
Gianni D'Errico
Antico teatro da camera
1976
single cover
AR/LP 12273
Mario Barbaja
New York Bazar
1976
gatefold cover
AR/LP 12279
Claudio Rocchi
Rocchi
1975
single cover with inner
AR/LP 12293
Claudio Rocchi
Suoni di frontiera
1976
single cover with inner
AR/LP 12300
Nova
Blink
1976
single cover
AR/LP 12324
Roberto Ferri
Se per un caso un giorno la follia
1977
gatefold cover
AR/LP 12333
Luciano Basso
Cogli il giorno
1978
gatefold laminated cover
AR/LP 12341
Mario Barbaja
Made in Hong Kong
1978
single cover with lyric inner and poster
AR/LP 12354
Luciano Basso
Frammenti tonali
1979
single cover
AR/LP 12374
Luciano Basso
Luciano Basso
1980
single cover
AR/LP 12376
Barnaba
Barnaba
1980
SINGLES

number


Band/Artist(s)


Title


year
AR 0136
I Corvi
Un ragazzo di strada
Datemi una lacrima per piangere
1966
AR 0161
I Corvi
Bang bang
Che notte ragazzi
1966
AR 0197
I Corvi
Sospesa ad un filo
Luce
1967
AR 0227
I Corvi
Quando quell'uomo ritornerà
Si prega sempre quando è tardi
1967
AR 0288
I Corvi
C'è un uomo che piange
Che strano effetto
1968
AR 0229 (?)
Mirageman
Thrilling
Gulp
1970
AR 0341
Claudio Rocchi
Indiscutibilmente
La televisione accesa
1970
AR 0506
Claudio Rocchi
Cerchi
Grazie
1971
AR 0510
Nuova Idea
La mia scelta
Non dire niente
1971
AR 0511
Mirageman
Hashish
Hypnosis
1971
AR 0521
Mario Barbaja
Il mondo di Giulietta
Il cammino
1971
AR 0522
Mario Barbaja
Argento
Il mio cammino
1971
AR 0534
Claudio Rocchi
Tutto quello che ho da dire
La realtà non esiste
1972
AR 0539
Nuova Idea
Mister E.Jones
Svegliati Edgar
1972
AR 0548
Simon Luca
Per proteggere l'enorme Maria
Mangia con me il tuo pane
1972
AR 0550
Mario Barbaja
Sono stato
Non dire mai
1972
AR 0551
Mirageman
Paralysis
Paroxysm
1972
AR 0552
Mirageman
Thunder
Atmosphere
1972
AR 0556
Simon Luca
Ridammi la tua anima
Cuore nero
1972
AR 0559
Claudio Rocchi
Vado in India pt.I
Vado in India pt.II
1972
AR 0571
Gianni D'Errico
La vestaglia
Precipitando verso Dio
1972
AR 0578
Pane Burro e Marmellata
Scacco al re
Blu
1972
AR 0589
Nuova Idea
Sarà così
Uomini diversi
1973
AR 0591
Equipe 84
Senza senso
Diario
1973
AR 0594
Simon Luca
Io credo in te
Come è fatto il viso di una donna
1973
AR 0595
Gianni D'Errico
La casa di roccia
L'ultima esperienza
1973
AR 0616
Equipe 84
Clinica Fior di Loto SpA
Meglio
1974
AR 0621
Claudio Rocchi
Radici e semi
Templi e mercati
1973
AR 0628
Equipe 84
Mercante senza fiori
Sigaretta e via
1974
AR 0643
Equipe 84
Risvegliarsi un mattino
Se c'è
1974
AR 0645
Claudio Rocchi
Il miele delle api
Adesso
1973
AR 0666
Pappy Mammy & Son
Bubble gum
Chrysalis
1975
AR 0672
I Computers
Frutta fresca
Oh! mama mama
1975
AR 0682
Equipe 84
Sogni senza fine
Meditazione
1974
AR 0696
Luna di Pece
Proprio tu
Tra inferno e paradiso
1975
AR 0705
Mario Barbaja
Super supermarket
Lady drive in
1975
AR 0719
Equipe 84
Vai amore vai
Signor playboy
1976
AR 0731
Luna di Pece
Amanti noi
Come un airone
1976
AR 0749
Pappy Mammy & Son
La salsa
Sciubi sciu a
1976
AR 0785
Equipe 84
Opera d'amore
Anguilla rock
1977
AR 0786
Luna
Hallo
Siliah era diversa
1977
AR 0793
Matia Bazar
Solo tu
Per un minuto e poi
1977
AR 0831
Luna
Iron fair
Stay here with me
1978
AR 0887
Dik Dik
Laser vivente
Dolce amara tu
1980
AR 0903
Dik Dik
Vuoto a rendere
Mamamadama
1980
FIRST
LP

number


Band/Artist(s)


Title


year


notes
FR 50001
Stormy Six
Le idee di oggi per la musica di domani
1969
gatefold textured cover
FR 50050
Stormy Six
L'unità
1971
gatefold cover
SINGLES

number


Band/Artist(s)


Title


year
FR 5000
Rinaldo Ebasta
Soffro soffro
Un gioco inutile
1969
FR 5001
Nico e i Gabbiani
Fiumi di parole
Vivo
1969
FR 5002
Mario Guarnera
Lei, lei, lei
Il concerto del leone
1969
FR 5003
Massimo Salerno
Il concerto del leone
Un gioco inutile
1969
FR 5004
Massimo Salerno
Fiumi di parole
Lei, lei, lei
1969
FR 5005
Le Lunghe Storie
Un bel momento
Quando un uomo se ne va
1969
FR 5006
George
Luky Luky
Senza te
1970
FR 5007
Stormy Six
La luna è stanca
Lodi
1970
FR 5008
Orchestra Giorgio Moroder
Mah-ná-Mah-ná
Doo-Bee-Doo-Bee-Doo
1969
FR 5009
Rinaldo Ebasta
Farufaru
Viva Bobby Joe
1970
FR 5010
Stormy Six
Alice nel vento
Il venditore di fumo
1970
FR 5011
Nico e i Gabbiani
Per un bacio d'amor
Nessuno al mondo
1970
FR 5013
Joe Marvin
Farufaru
Plaisir d'amour (La notte del sì)
1970
FR 5014
Cristy
Principe azzurro
Una pistola in vendita
1970
FR 5015
Gargiulo
Io vendo tutto e compro il sole
È soltanto illusione
1970
FR 5016
Enzo Brunelli
Gli occhi come i tuoi
È giorno
1970
FR 5017
Josha
Come eri
Sunday Sunday
1970
FR 5018
George
Lina con la luna
Risi e bisi
1970
FR 5019
Rinaldo Ebasta
Farufaru
Sarebbe una bella famiglia
1970
FR 5022
Mike Holm
Mademoiselle Ninette
Sandy

1970
FR 5023
Lianella Virgili
Un sogno senza età
Mai nascerà
1970
FR 5024
Andy Person
In the summertime
Hey hey

1970
FR 5025
Belve Dentro
Cronaca nera
Subito dopo
1970
FR 5026
Ninni Carucci
Io vendo tutto e compro il sole

1970
FR 5027
The Eggmen
Good good King Midas
Every night I'm there
1970
FR 5050
Rinaldo Ebasta
Cappello a tuba

1971
FR 5051
Christy
Notte d'amore
Stasera

1971
FR 5052
The Mayfair Set
Rain
Mississippi line
1971
FR 5053
Stormy Six
Leone
Rossella
1971
FR 5054
Orange Peel
I got no time
Searching for a place to hide
1971
FR 5056
Stormy Six
Garibaldi
Tre fratelli contadini di Venosa
1972
FR 5057
Stormy Six
Sotto il bambù
Nicola fa il maestro di scuola
1972

In the time frame covered, the Ariston label had three different designs, starting with the classic black label with silver rectangular logo and writing.
This was originally (until 1969) composed by a dark grey background with a light grey pattern and was later slightly reworked changing the background to an all black design that kept the same silver logo.
Around the end of 1971 (among the first known releases is Volo magico n°1 by Claudio Rocchi), and following the company's interest in the new rock bands, another label was introduced, beige with an elf and red logo, called "Ariston progressive - Produzione Gnomo". This was used on all the rock and progressive releases up until mid 70's, when the label went under the Ricordi distribution and a new black label was adopted, reminding the original one but with a black letter Ariston logo on a shaded grey background.
Singles had the same variations as the LP's.
In mid-70's, like many other Italian labels, Ariston launched their budget-price LP series, called Oxford, and many of their most important albums were reissued on it with cheap single covers often having a revised design.
It's also worth mentioning that some young artists were directed on Ariston's subsidiary First. This was the case with Stormy Six, whose first album was released on both Ariston and First.
Label was black with a thin silver logo on the first issues, while the logo was changed to a fat yellow/white type in the 70's releases.

original 60's LP label

late 60's/early 70's LP label

"Gnomo" progressive series LP label

mid 70's LP label

First LP label (late 60's)

First LP label (70's)

First single label (70's)

Ariston-distributed Victory LP label