Artist

ALPHATAURUS

Michele Bavaro (vocals)
Pietro Pellegrini (keyboards, vibes)
Guido Wassermann (guitar)
Alfonso Oliva (bass)
Giorgio Santandrea (drums)

A group from Milan born in 1970, Alphataurus were one of the many unknown Italian bands who suddenly had a recording deal, made an album and disappeared into oblivion.
Having played in some important festivals in 1972, the group was offered by Vittorio De Scalzi of New Trolls a recording deal for his new label, Magma.
Their one and only album, Alphataurus, the first on the newly born label, is a masterpiece, so well crafted and played that it seems impossible that's been made by a group of unknowns. The singer Bavaro has a very original voice, keyboard player Pietro Pellegrini plays with competence and no self-indulgence, guitar-playing of Guido Wassermann is well cared and the rhythm section of Oliva and Santandrea creates a powerful background.
The album includes five long compositions of which Peccato d'orgoglio and La mente vola are the best, the latter featuring a nice moog intro and a stunning vibes solo.
Soon after this the band split while preparing the second album. A 1992 CD entitled Dietro l'uragano includes some demo recordings of unreleased instrumental parts with no vocals, the result is good though it obviously sounds incomplete at times.
Drummer Giorgio Santandrea was briefly in Crystals, while keyboardist Pietro Pellegrini has long collaborated with Riccardo Zappa and PFM.
Singer Michele Bavaro, from Bari, released a commercial solo album in 1988 (Surplace - Macaroni MAC 64701) and various CD's of Italian songs, playing throughout the world.
In 2010 three of the original members (Pellegrini, Wassermann, Santandrea) reformed Alphataurus to play at the Progvention held in Mezzago (near Milan). The new line-up, which includes singer Claudio Falcone, keyboardist Andrea Guizzetti and bassist Fabio Rigamonti, has stayed together for a few concerts, and at the end of 2011 the original drummer Giorgio Santandrea left his place to Alessandro "Pacho" Rossi.
The nice 2010 reunion concert has been issued on CD and LP in 2012 with the title Live in Bloom. In the same year the second official studio album by Alphataurus has finally seen the light, entitled AttosecondO, an album of eccellent quality.

LP
Alphataurus
Magma (MAGL 18001)
1973
triple gatefold cover
AMS/BTF (AMS LP 09)
2009
reissue of 1973 album with triple gatefold cover - initially on yellow vinyl, later copies on black vinyl
Live in Bloom
AMS/BTF (AMS 49LP)
2012
gatefold cover - black vinyl and limited 100 copies blue vinyl versions
AttosecondO
AMS/BTF (AMS 56LP)
2012
gatefold cover - black vinyl, also limited clear vinyl version




CD

Dietro l'uragano
Mellow (MMP 132)
1992
1973 demo recordings by the original line-up less singer Michele Bavaro
Alphataurus
Vinyl Magic (VM CD 051)
1995
reissue of 1973 album - mini-LP triple gatefold cover
AMS/BTF (AMS 189CD)
2011
as above with mini-LP triple gatefold cover
Live in Bloom
AMS/BTF (AMS 205CD)
2012
mini-LP gatefold cover - 2 extra tracks
AttosecondO
AMS/BTF (AMS 212CD)
2012
mini-LP gatefold cover
Prime numbers
AMS/BTF (AMS 233CD)
2014
CD+DVD - unreleased live recordings + DVD from the Bloom 2010 concert - 500 copies in rectangular slipcase

Alphataurus is a very rare album in its original issue, with a distinctive nice triple gatefold cover.
A Korean issue was made in 1000 copies (Si-Wan SRML 2001) with the same triple gatefold cover design as the original. Later Korean issues had a single cover.
Also a Japanese issue exists (King K22P328) with single cover.
The first italian vinyl reissue ever made came out in 2009 on AMS, with a reproduction of the original triple foldout cover. First pressing was on yellow vinyl, later on black vinyl.
Alphataurus has had a 2003 CD reissue by the Japanese label Arcangelo (ARC-7020) with a mini-LP cover. This is also part of an 8-CD box set dedicated to Grog (that includes in fact only three Grog releases along with five albums originally on Magma).
Even the CD reissues on Vinyl Magic and AMS have a triple gatefold mini-LP cover.
Live in Bloom has been issued on black vinyl and with a 100 copies limited pressing on blue vinyl. The LP version contains the five tracks from the 1973 album, the CD version also includes two bonus tracks.
Even the AttosecondO album has been issued on CD and LP. The latter exists in a standard blac vinyl pressing and in a limited clear vinyl edition.
Both these albums have gatefold covers designed by Adriano Marangoni, who also created the first LP cover.
The concert at Bloom in 2010 which saw the return of the group on a stage has also been released on DVD along with the CD Prime numbers; this contains three live recordings from 2011 and 2012 and an unreleased studio track. This set was issued in a limited edition of 500 copies with a booklet cover in a rectangular slipcase.
This box set was also issued in Japan by Disk Union (DUPG 177) with the same package as the original but including a second CD with a new version, remastered by Pietro Pellegrini, of the four tracks issued in 1992 with the title Dietro l'uragano.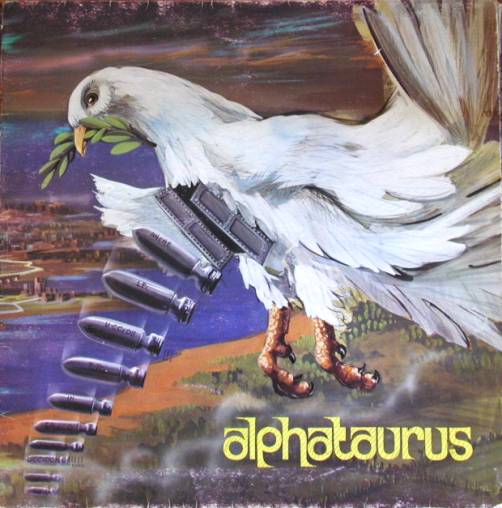 Alphataturus - front cover

Alphataurus - triple gatefold cover

Alphataurus - cover inner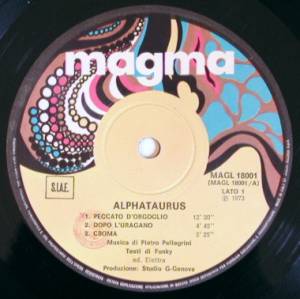 LP label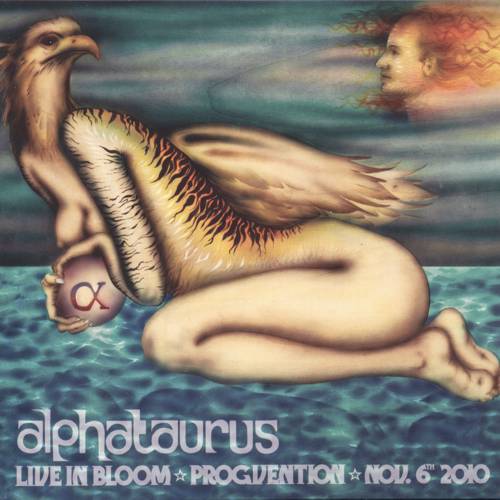 Live in Bloom - LP/CD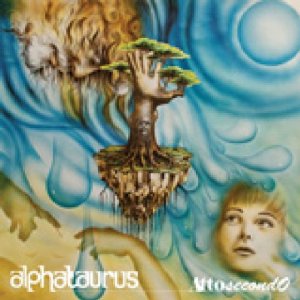 AttosecondO - LP/CD
Dietro l'uragano - CD cover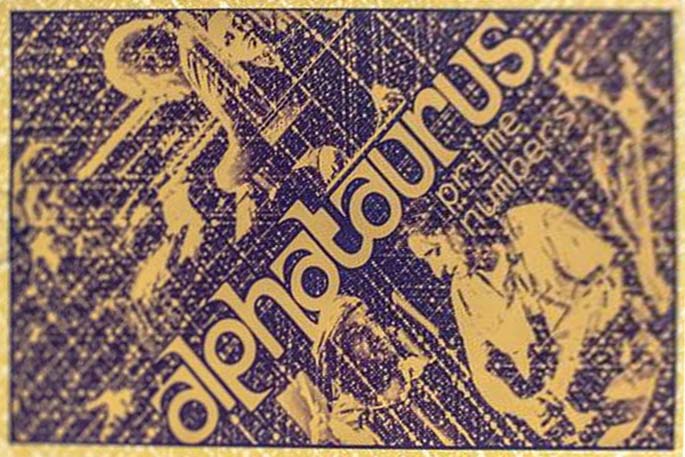 Prime numbers - CD+DVD



Click on the pictures to enlarge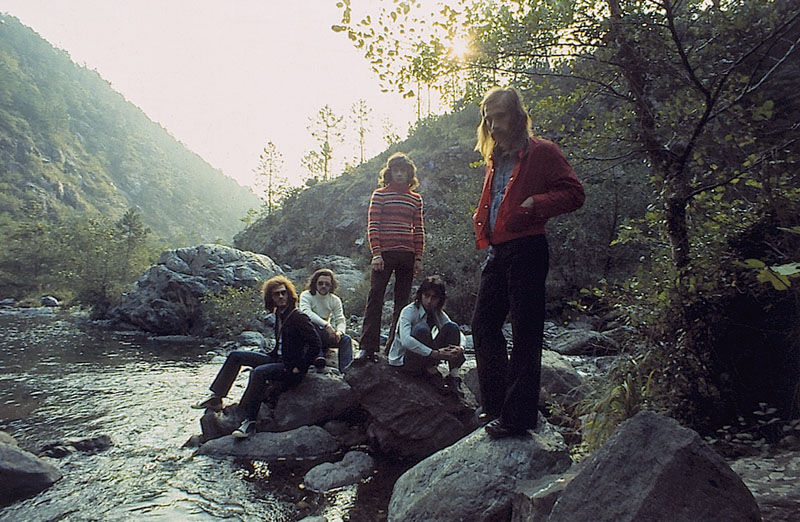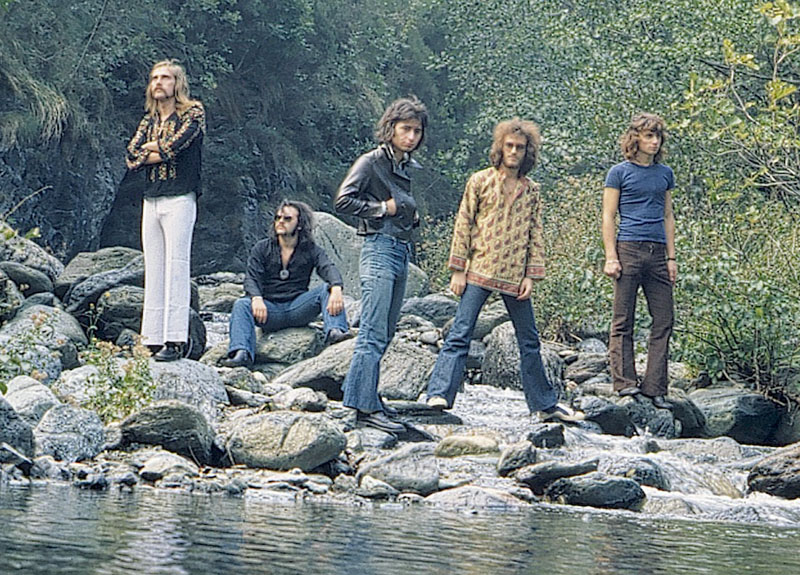 Alphataurus - Promotional pictures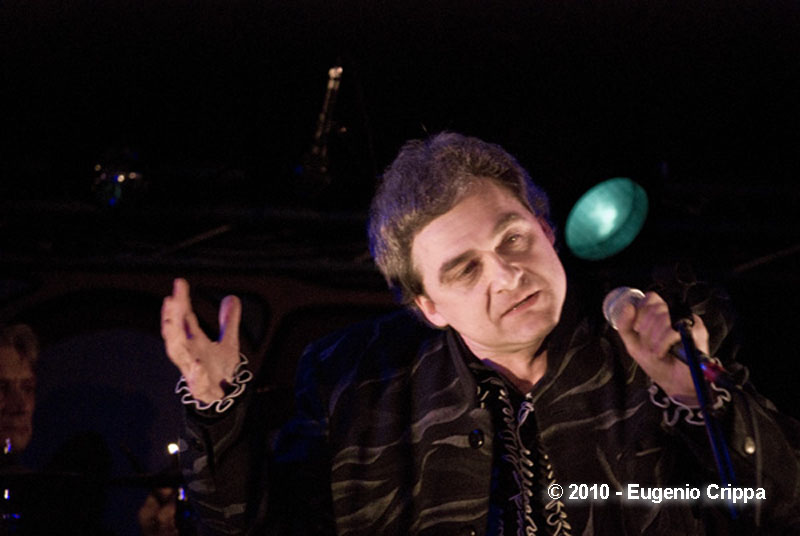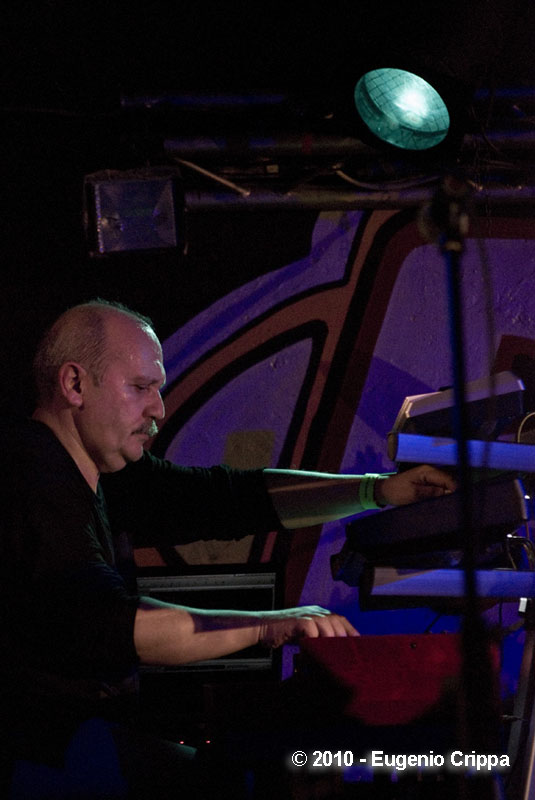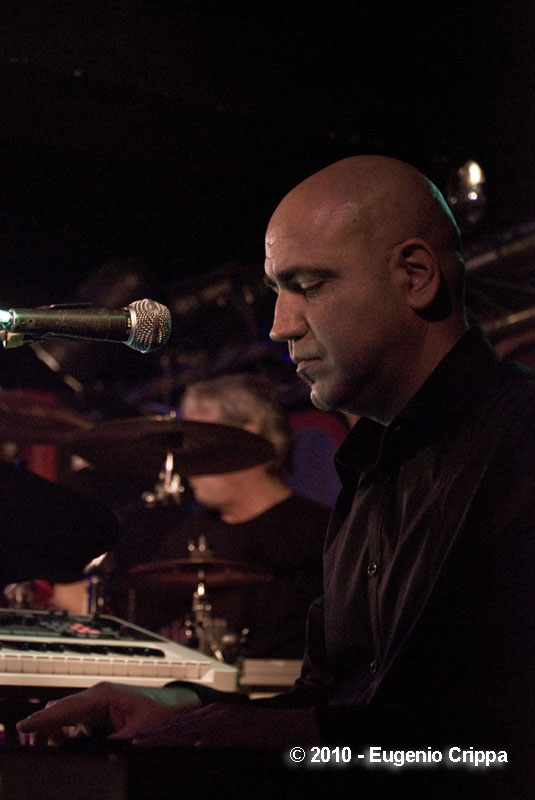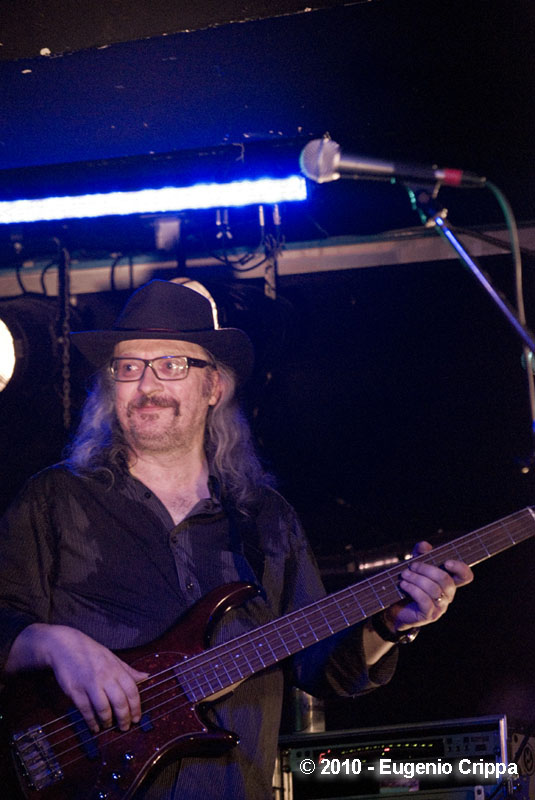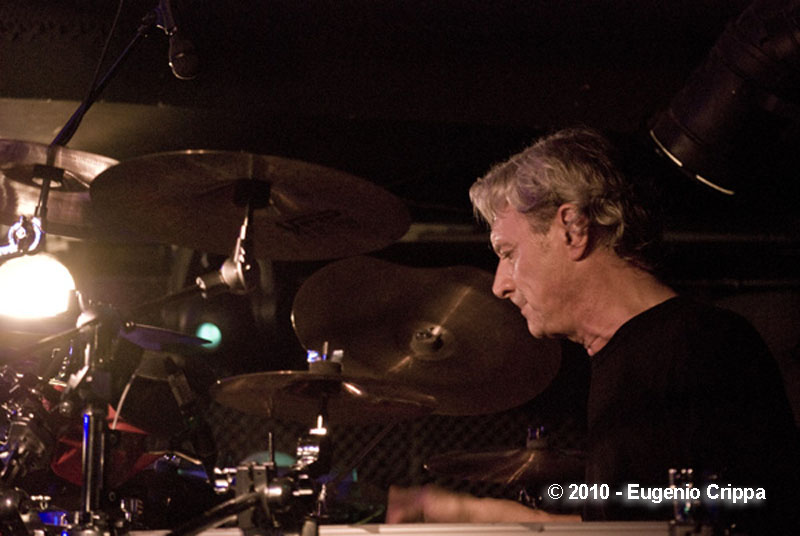 Live at Progvention 2010
Bloom, Mezzago, 6-nov-2010
Photos by Eugenio Crippa

Official Alphataurus website: www.alphataurus.it
The old singer Michele Bavaro has his own website: www.michelebavaro.it

Thanks to Eugenio Crippa for the use of his live pictures and to Matthias Scheller and Alphataurus for the group's photos.