Artist

CRYSTALS

Carlo Degani (vocals, percussion)
Nanni Civitenga (guitar)
Marcello Todaro (guitar)
Giorgio Piazza (bass)
Giorgio Santandrea (drums)

With such an important line-up, it's strange that this group had such a short life.
Crystals were a sort of supergroup composed by experienced musicians, former members of name bands like Premiata Forneria Marconi (Piazza), Banco del Mutuo Soccorso (Todaro), Raccomandata con Ricevuta di Ritorno and Samadhi (Civitenga), Alphataurus (Santandrea), and under the guidance of Paolo Tofani (Area and Electric Frankenstein) that composed all of their tracks.
They recorded an album that was intended for release on Cramps label, but for mysterious reasons it never appeared, and has only been released on CD in the early 90's.
Needless to say, the record shows an excellent musicianship, despite a certain lack of originality. The lyrics are sung in English, though the album has long instrumental parts, and the musical style is closer to English groups than to the Italian prog sound.
A Led Zeppelin influence is evident in Time out, very similar in its musical and vocal arrangement to the Page-Plant trademark sound, or Policeman with a folky feeling.
All in all an interesting document of what could have been a very influential band in the Italian rock scene.

CD
Crystals
Mellow (MMP 120)
1992
recorded in 1973
Akarma (AK 1040)
2003
as above with mini gatefold cover

Both the Crystals CD issues are still currently available.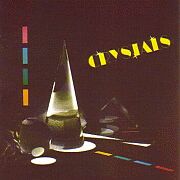 Crystals - Mellow CD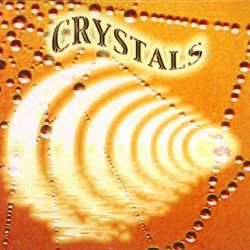 Crystals - Akarma CD