Artist

IL BALLETTO DI BRONZO

1969-70
Marco Cecioni (vocals, guitar)
Lino Ajello (guitar)
Michele Cupaiuolo (bass)
Giancarlo "Gianchi" Stinga (drums)
1971-73
Gianni Leone (keyboards, vocals)
Lino Ajello (guitar)
Vito Manzari (bass)
Giancarlo "Gianchi" Stinga (drums)

Formed in Naples in late 60's, with the initial name of Battitori Selvaggi, playing in Nato bases in Italy.
They changed name to Il Balletto di Bronzo with the first line-up, with two good singles in 1969 and 1970 and even recording some tracks in Spanish (released in 1988 as a single and in 1990 on the Il re del castello LP) and their first album, Sirio 2222. The album is now considered as one of the rarest of the Italian prog era, and is halfway between late 60's psych-influenced pop and prog.
The long suite Missione Sirio 2222 is one of the best tracks, while most of the others are in the 3-minute typical length of the time. Some collectors consider it as one of the best in the Italian prog field, others think it's still not a mature group's work. Without doubt a very important one.
In 1971 keyboardist Gianni Leone (from the very first Città Frontale) jeoined the group, that played for a short time as a five piece. Then, when Cecioni and Cupaiuolo quit, with the entrance of bassist Vito Manzari (from the Rome band Quelle Strane Cose Che) a new Balletto was born, much more in a symphonic vein and dominated by his keyboards.
Second album Ys (from the name of a legendary town in Brittany), released in 1972 on Polydor, is a masterpiece, giving the group the success they deserved. An English-sung version, partly already recorded, was never finished.
The group disbanded in 1973 due to internal contrasts, and the last concerts and a final single, La tua casa comoda, were played by Leone and Stinga as a duo. Gianni Leone had a short solo career under the name of Leo Nero, the others went to live in Sweden and disappeared from the Italian music scene.
Gianni Leone has reformed the band in late 90's with bassist Romolo Amici and drummer Ugo Vantini from the neo-prog group Divae on whose 1995 CD Gianni had played; they made a series of concerts from which the live CD Trys has been recorded.
In 2008 the DVD Live in Rome, filmed in 2007 with a line-up including Leone with bass player Marco Capozi and drummer Adolfo Ramundo, is the first video document ever released by this historical band.
A new project, under the name "Il Balletto di Bronzo di Lino Ajello e Marco Cecioni" produced Cuma 2016 d.C., issued on vinyl and CD in 2016 and also featuring Gianni Leone on two tracks along with the two original members of the group, but the album is based on a hard sounding rock with a very thin connection with their past.
In 2020 The official bootleg was released, recorded live in Rome in 2018 with a line-up featuring Gianni Leone with Ivano Salvatori on bass and Riccardo Spilli on drums. Bassist Salvatori was then replaced by Alessandro Corsi and the trio self-produced the Balletto di Bronzo plays Beatles LP in 2021.
A new studio album, Lemures, by the Leone/Salvatori/Spilli trio has been released in 2023.

LP
Sirio 2222
RCA (PSL 10459)
1970
glossy hard cover
RCA/Contempo (NL 71819)
1988
reissue with same cover design and label
BMG (88697 36950 1)
2008
numbered issue
RCA/Sony Music (19075 86966 1)
2018
clear vinyl
RCA/De Agostini (PSL 10459)
2019
single cover with 8-page insert - no.39 in the De Agostini "Prog Rock Italiano" series
RCA/Sony Music (19439 97401 1)
2022
red vinyl - numbered issue
Ys
Polydor (2448 003)
1972
gatefold with 4-page lyric booklet
Polydor Special (2449 017)
1974
reissue with single cover
BTF/Vinyl Magic (VMLP164)
2014
reissue with the same cover design as the original - limited edition with white vinyl and standard black vinyl edition - later issued with green (2020) and red (2021) vinyl
Polydor/De Agostini (2448 003)
2018
gatefold cover with booklet and 8-page insert - no.30 in the De Agostini "Prog Rock Italiano" series
Polydor (3527266)
2020
volume 1 in the Universal "Prog Rock Italia" series - gatefold cover with booklet - issued on yellow (99 copies) or standard black vinyl
Polydor/Universal (60244 57059 0)
2022
picture disc - 499 copies
Il re del castello
RCA/Raro! (NL 74650)
1990
7-track compilation with unreleased recordings - limited 1500 copies, of which 500 on yellow vinyl
Sony Music (19439 95108 1)
2022
numbered 500 copies issue with purple vinyl
On the road to Ys
AMS/BTF (AMS 42LP)
2011
vinyl edition of Ys (English version) with an extra track - standard version on black vinyl, liimted edition on red vinyl with 2 postcards signed by Gianni Leone
Cuma 2016 d.C.
Suoni del Sud/No Music No Life (NMNL03/16 LP)
2016
LP+CD - gatefold cover and booklet - released as "Il Balletto di Bronzo di Lino Ajello e Marco Cecioni"
The official bootleg
Black Widow (BWR 234)
2020
2 LP - single cover with insert - standard black vinyl issue (300 copies) and numbered 100 copies issues with a signed insert (100 copies on purple vinyl and 100 on bronze vinyl)
Balletto di Bronzo plays Beatles
Private pressing ()
2021
500 numbered copies - single cover with inner
Lemures
Black Widow (BWR 253)
2023
2 LP - gatefold cover - also in limited 100 copies edition with different artwork, booklet, poster and coloured vinyl

CD

Sirio 2222
RCA/Contempo (ND 71819)
1988
reissue of the 1970 album - now deleted
RCA/BMG/Vinyl Magic (74321-26546-2)
1995
as above - now deleted
BMG (74321-98442-2)
2003
as above with mini-LP cover - now deleted
Sony/BMG (88697-34359-2)
2008
new reissue in standard jewel case
Sony/BMG (88697-97690-2)
2011
as above with mini-LP cover
Ys (English version)
Mellow (MMP 112)
1992
2 tracks mini-album
Ys
Polydor/Mellow (519 388-2)
1993
reissue of 1972 album with 2 bonus tracks from the 1973 single - now deleted
Polydor (523 693-2)
1994
as above with 1 bonus track
Universal (0602527121772)
2009
new reissue with 2 bonus tracks and mini-LP single cover - part of the box set Progressive Italia - Gli anni '70 vol.1
Gruppo Ed.L'Espresso (14)
2014
as above with mini-LP gatefold cover – no.14 in the "Progressive Rock Italiano" series
Trys
Mellow (MMP 367)
1999
live recording from 1996
Cuma 2016 d.C.
Suoni del Sud/No Music No Life (NMN03/16 CD)
2016
released as "Il Balletto di Bronzo di Lino Ajello e Marco Cecioni"
The official bootleg
Black Widow (BWR 234-2)
2020
digipack cover
Lemures
Black Widow (BWRCD 253-2)
2023
digipack cover

VARIOUS ARTISTS COMPILATION ALBUMS

Espressioni musicali e suoni d'attualità e di moda 2
(with Neve calda and Cominciò per gioco)
RCA (SP 10012)
1970
both tracks in instrumental version - also contains tracks by Camel, G.Peguri & la sua Orchestra, M.Migliardi & la sua Orchestra
Progressivamente
(with Marcia in sol minore and Donna Vittoria)
Progressivamente/AC Forum (ACF 001)
1997
limited edition CD compilation with unreleased tracks - also includes Divae, Virtual Dream, Fluido Rosa, Revelation and others

SINGLES (all with picture sleeve except where noted)

Neve calda
Cominciò per gioco
ARC-RCA (AN 4193)
1969
A-side from Sirio 2222
Sì, mama mama
Meditazione
RCA (PM 3549)
1970
B-side from Sirio 2222
La tua casa comoda
Donna Vittoria
Polydor (2060 053)
1973
both unreleased tracks
Universal (00602547286314)
2015
reissue of the above especially made for Record Store Day 2015

PROMO-ONLY AND JUKEBOX SINGLES (with blank covers)

Neve calda (excerpt)
RCA

Disco refrain

(EM 42)
1970

promotional EP with 16 short extracts from RCA albums and singles - picture cover

Sì, mama mama
Meditazione
RCA (JBPM 3549)
1970
orange label juke box version of 1970 single
Primo incontro
Secondo incontro
Polydor (2060 053)
1972
promo-only
Ys
Polydor (AS 164 - 2448 033)
1972
promo-only - contains an excerpt from the album of the same title - coupled with Demis Roussos/My reason
Neve calda
ARC (AN 4193)
1988
1-sided single - 500 numbered copies with plain white cover - bonus with the Raro magazine
Sì, mama mama (Spanish)
Nieve calda
RCA (AN 7645)
1988
1000 numbered copies with plain white cover - given free to Raro magazine subscribers

Sirio 2222 was originally released on RCA Italiana blue label, promo white label copies exist. The thick cover has a glossy front.
Two tracks from the album, Neve calda and Ti risveglierai con me, were chosen to be used in the soundtrack of Mario Bava's film Cinque bambole per la luna d'agosto, released in 1970 (the soundtrack LP, Cinevox MDF 33/33, only contains the compositions by Piero Umiliani), but only Ti risveglierai con me can be heard at the end the film during the credits. This song has been included in a slightly longer version than the one on Sirio 2222 on the latest CD reissue of the Cinque bambole per la luna d'agosto film soundtrack, released by Cinevox in 2008 (cat. no.MDF636, digipack deluxe edition).
The official reissue from 1988 on RCA label, identical to the original, came in collaboration with the Florence label Contempo, and can easily be recognised by a different catalogue number and thin cardboard cover.
In 2007 a new vinyl reissue appeared, apparently in a 500 copies limited pressing (though this number doesn't appear anywhere on the cover) on Profondo Nero (cat.no.P/NERO1001). It is almost certainly a bootleg, the record company even put on the cover a fake Venice address. The label on the record are adhesive (not glued as on every official vinyl) and contain a mistake in the track listing. The audio quality is good, not far from the original album.
A new official reissue of Sirio 2222 was released in 2008 by BMG, in a limited numbered series.

The album has been reissued on CD in March 2003 by BMG with mini-LP cover and obi, as part of their "Dei di un perduto rock" series, and later repressed in October of the same year when a second batch of those CD's came out.
The CD was announced by BMG as being also available with standard jewel case (cat.no. 74321-98373-2) but was probably never issued in this form.
Original copies of Ys have a 4-page 12" booklet glued in the laminated gatefold cover, containing lyrics and drawings. Two different editions exist of the Polydor label: :the first one contains the name of Nora Mazzocchi as composer of both lyrics and music, o n the second variation Cristiano Minellono is credited as co-author of the lyrics. The actual composers were Gianni Leone for the music and Daina Dini for the lyrics, which were then edited and revised by Minellono. It's likely that the name of Minellono has been added subsequently and that the label carrying his name is a second issue released a few months later than the other one; this theory is confirmed by the small text written in English printed along the label edge, which is in narrow font (as on the older Phonogram records) on the first version label with Mazzocchi's name and in a larger rounded font, which was used by Polydor since 1972-73 for the whole decade, on the second version with the names of Mazzocchi and Minellono.
The Polydor Special budget series reissue had a different single cover and no insert.
The BTF reissue from 2014 faithfully reproduced the original cover and lyric insert. It was issued in a standard black vinyl version and in limited white vinyl edition. The same LP has been reissued in 2020 with clear green vinyl.
A new release from 2020 by Universal was the first in a series named "Prog Rock Italia", issued on yellow vinyl (99 numbered copies only sold by the Universal Italia site), black vinyl and in a limited 30 copies test pressing form with white label and generic cover.
The 1994 Italian CD reissue of Ys also includes a bonus track from their 1973 single La tua casa comoda. A new reissue, sold as part of the Progressive Italia - Gli anni '70 vol.1 box set (Universal 0602527121765 - year 2009) contains the same bonus track and another, the single B-side, Donna Vittoria.
No counterfeits exist of this album.
The 2021 LP Balletto di Bronzo plays Beatles was issued in 500 numbered copies and only sold by the Official Beatles Fan club Pepperland. The album was also issued on CD with digipack by the Mexican label Sol & Deneb (no.S&D 1022) in 2022 and includes four bonus live tracks.
The English version of Ys was issued on CD in 1992 and on LP in 2011, the latter contains an unreleased live recording of La tua casa comoda as bonus track.
One of the four uncredited female singers on Ys, Giusy Romeo, lately had a successful solo career with the name Giuni Russo. Along with her, Gianni Leone and Gianchi Stinga also took part in the recording of an album by Adriano Celentano, I mali del secolo (1972).
The musicians of Balletto di Bronzo also played in the musical background of two poetry albums, Metràpolis by Guido Ballo and Viaggio verso il nord by Roberto Sanesi, both from 1972.
Both tracks from the 1969 debut single, Neve calda and Cominciò per gioco, were included in instrumental form in a library album by RCA issued in April 1970, the second volume in the series Espressioni musicali e suoni d'attualità e di moda.
The same tracks later appeared on the compilation Il re del castello, released by Raro magazine in conjunction with RCA and including seven tracks from the 1969-70 period. Along with these instrumental tracks, (Cominciò per gioco is entitled here Il re del castello) it contains four Spanish language versions of already released songs (Accidente, Eternidad, Nieve calida, Sì mama mama, the first two had already appeared on a 1988 promo single) and the unreleased Italian version of Accidenti, a song originally released in 1970 by Il Supergruppo. The album Il re del castello was released in 1500 copies, the first 500 of which had yellow vinyl.
Sirio 2222 was reissued in 2014 by the US label Lion Productions on LP and CD (cat. nos. LION LP 135 and LION CD 677). The vinyl edition includes a foldout insert.
Ys has been reissued in Japan (Polydor 23MM0149) with the same gatefold cover and in Korea on vinyl (Polydor 849 355-1/RG 2230 and also Si-Wan SRML 0007, black vinyl and later yellow) and CD (Si-Wan SRMC 0007).
A German issue on Polydor also exists, with a single cover and cat no.2480 127.
Also from Japan, a mini-LP compilation called Italian rock single compilation (Polydor/Edison DMI 23134) released in 1987, included both sides of the 1973 single La tua casa comoda along with Latte e Miele and Locanda delle Fate singles tracks unreleased on LP.
A bootleg single La tua casa comoda/Donna Vittoria was released in Mexico in the 90's; this had a nice picture cover (no label and with cat.no YX 7586, year 1978, and Made in Japan writings on the back, but all this information is totally false!!).
In Argentina a compilation released in 1970, Festival San Remo 70 (RCA AVLP 3900) included Accidenti with the Spanish name of Accidente. A promo single was released (cat.no.RCA Victor 31A-1671) coupling Accidente and Eternidad.
A late addition to the south American discography of Il Balletto di Bronzo is a promotional single released in Chile in 1971, reputedly in a limited pressing of just 250 copies (RCA Victor 94-0708) coupling the Spanish versions of Nieve calida and Sì, mama mama. Both had lyrics by Carmen Garcia Lecha.
In Venezuela the single Neve calda/Cominciò per gioco (incorrectly written Comincil 'per gioco) was released in 1970 on RCA (cat.no. 45-198) with company sleeve.

Sirio 2222 - LP cover and label
Ys - LP
Ys - inner view
Ys - label variations
Ys - Polydor Special reissue LP
Il re del castello - LP
The official bootleg - LP
Balletto di Bronzo plays Beatles - LP
Lemures (standard edition) - LP
Lemures (limited edition) - LP
Neve calda - 7" single cover
Sì, mama mama - 7" single cover
La tua casa comoda - 7" single cover
Trys CD
Accidente - 7" promo single (Argentina)
Nieve calida - 7" promo single (Chile)
La tua casa comoda - 7" bootleg single (Mexico)



Click on pictures to enlarge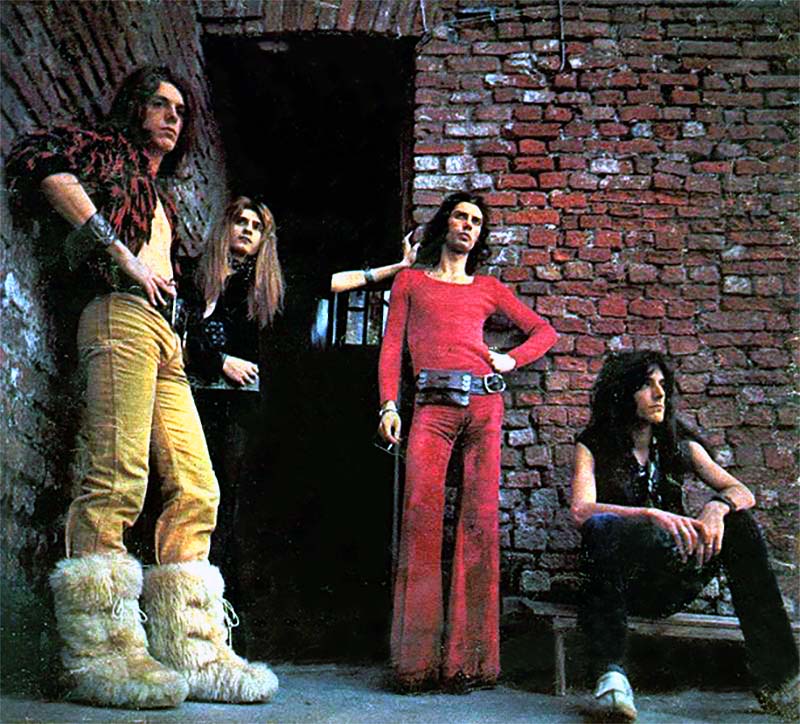 Il Balletto di Bronzo - 1972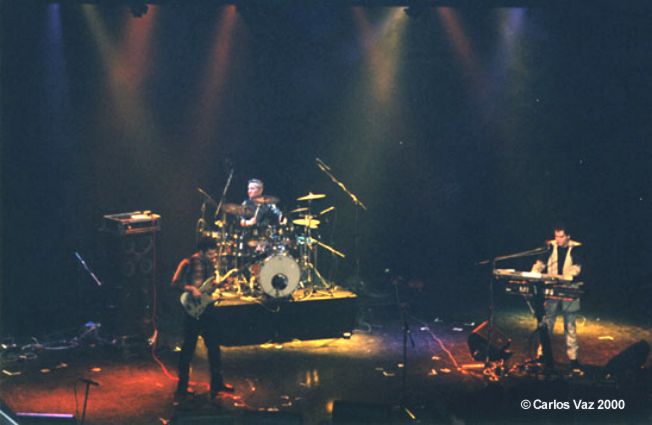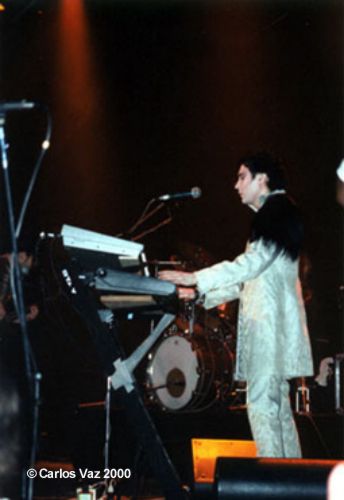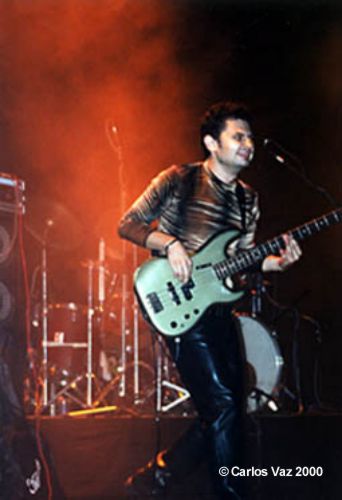 Live at RARF (Rio Art Rock Festival) in Rio de Janeiro 2000
Pictures by Carlos Vaz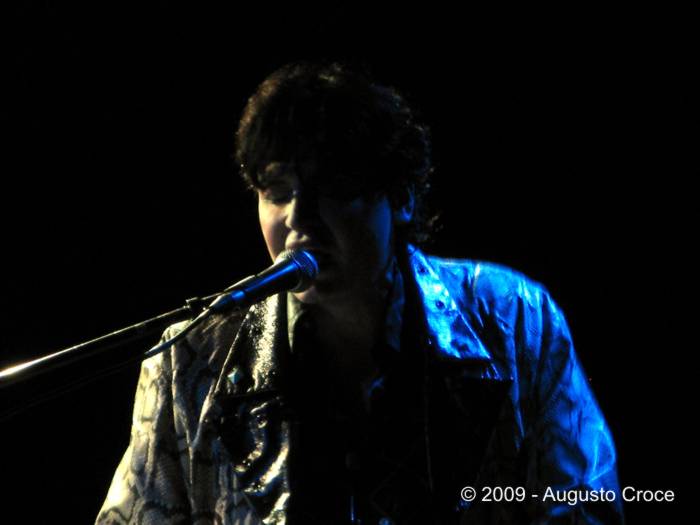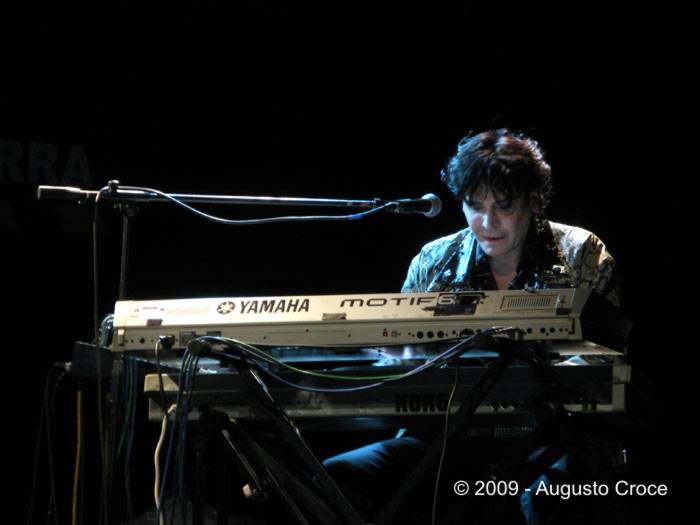 Gianni Leone con Osanna & David Jackson
Live in Rome, Stazione Birra - 26-Jan-2009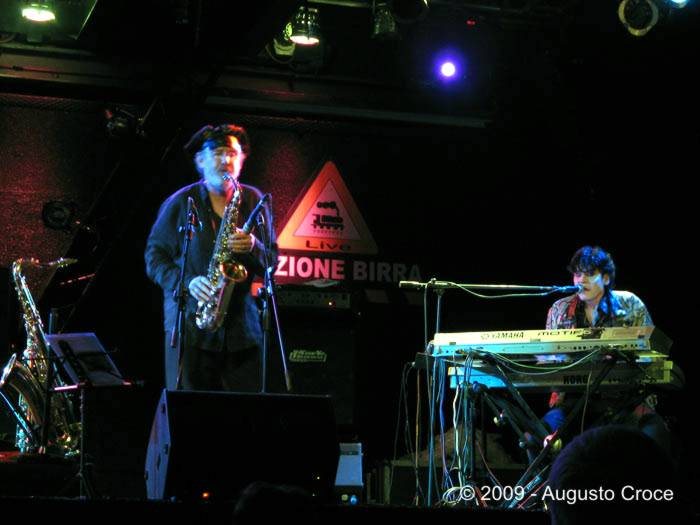 David Jackson & Gianni Leone con gli Osanna
Live in Rome, Stazione Birra - 26-Jan-2009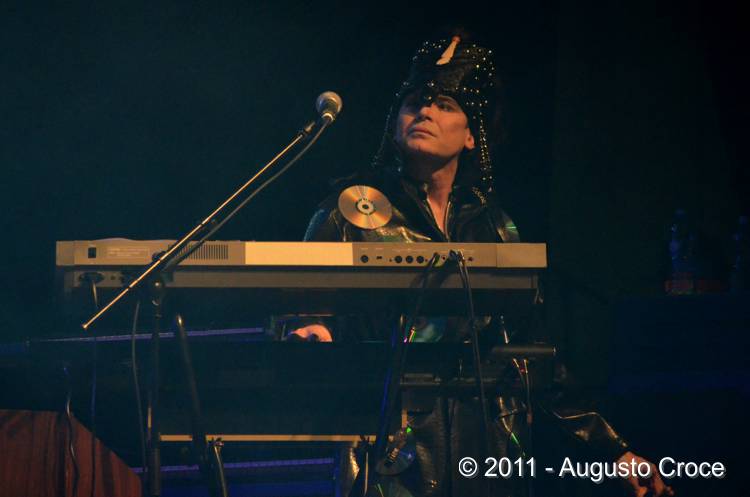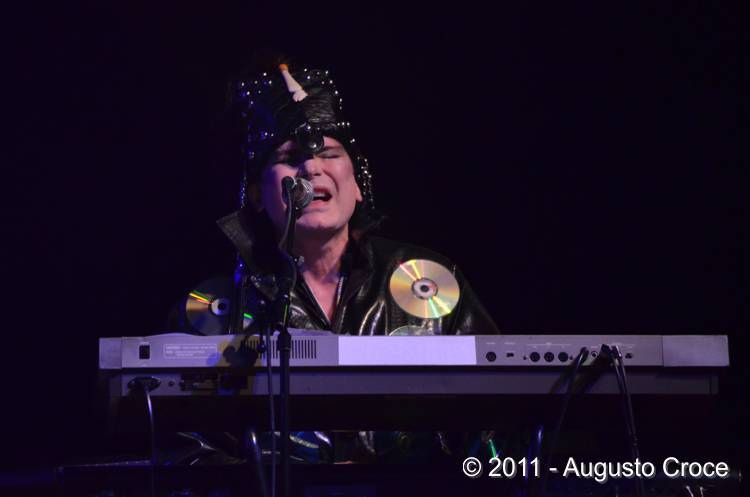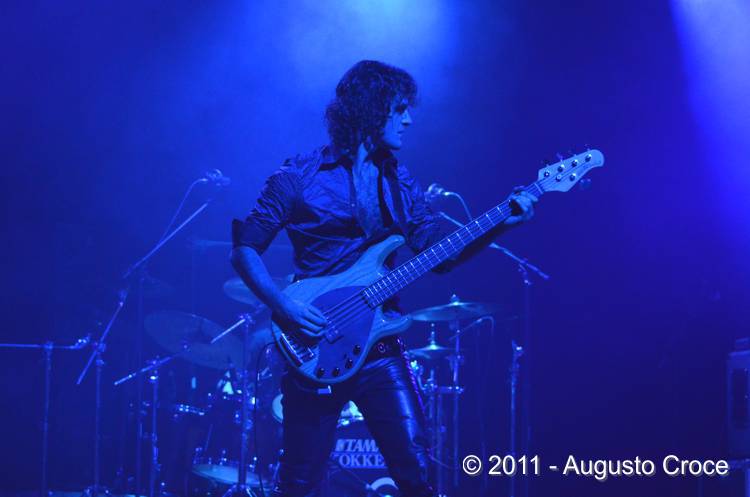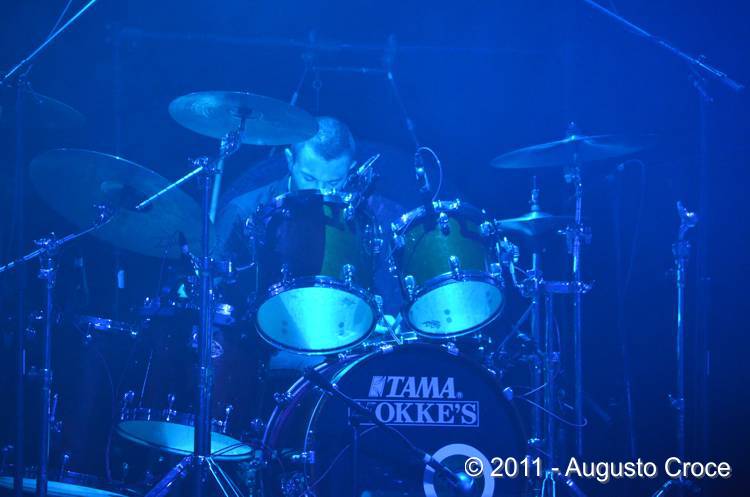 Il Balletto di Bronzo
Prog Exhibition 2011 - Roma 21-Oct-2011

A very well made non-official website on Il Balletto di Bronzo can be visited at www.ballettodibronzo.it/


Thanks to Humberto Luna from www.progresiva70s.com, Marcelo A. Lilienheim, Roberto Ornelas Ramirez, Pedro Leal, Fabio Meini, Guilherme Tofani, Luiz Claudio Cals Brugger, Alesssandro Pomponi of Rockground, Domenico Vinci, for pictures and information included in this page.
Many thanks to Carlos Vaz for the pictures.