Artist

LUCIANO CILIO

A questionable inclusion here, as Dialoghi del presente is probably much closer to contemporary classical music than to the standard Italian progressive music, but the album usually has very good reviews by the lovers of the genre.
Cilio was from Naples, and worked both in the musical and theatrical circuit of the city, collaborating with Alan Sorrenti, Shawn Phillips and Armando Piazza in the first part of the 70's. A talented piano, guitar and sitar player, he was always interested in new forms of avantgarde music.
The album, his only record release, was released in 1977 by EMI, and composed by four main parts and an interlude.
With help from many guest musicians including well known session players Toni Esposito and Robert Fix the album is mostly instrumental and with long parts built on acoustic guitar, piano, cello and other classical instruments, the only vocal parts are wordless chants.
The album was not particularly successful and closed the career of Cilio as musician, though he was involved in many important artistic events held in Naples until his death by suicide in 1983.

LP
Dialoghi del presente
EMI (3C064 18253)
1977
single cover with inner
BTF/Vinyl Magic (VMLP 191)
2018
reissue of the 1977 album with single cover and white vinyl
Dell'universo assente
Die Schachtel (DS 26/2)
2013
2 LP - reissue of Dialoghi del presente with a second LP containing 8 unreleased tracks - gatefold cover - 500 copies limited pressing


CD
Dell'universo assente
Die Schachtel (DS 7)
2004
reissue of Dialoghi del presente with 6 unreleased tracks in digipack foldout cover
Die Schachtel (DS 26)
2013
new issue of the above with two extra unreleased tracks - 500 copies limited pressing

A rare album, Dialoghi del presente came in a single cover, some copies having a printed inner. No counterfeits or foreign pressings exist.
The 2004 reissue on Die Schachtel included the whole album with 6 long unreleased extra tracks, and a booklet in Italian and English on the life and works of Luciano Cilio. It has been reissued in 2013 on CD and 2LP's, both containing two other unreleased tracks.
The BTF reissue from 2018 restores the original album artwork and was issued on white vinyl.

Dialoghi del presente - LP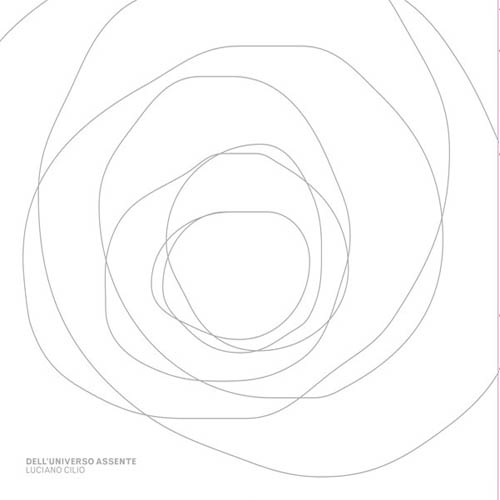 Dell'universo assente - LP