Artist

TONI ESPOSITO

Another musician from Naples, Antonio "Toni" Esposito is an ever present guest in many 70's albums by artists from that city.
He played with neapolitan artists like singer-songwriter Edoardo Bennato, his brother the folk-researcher Eugenio Bennato, Alan Sorrenti (on his first three albums), Luciano Cilio and on first Saint Just LP, then also appeared on other Italian artists' records such as Francesco Guccini, Francesco De Gregori, Perigeo and international names like Shawn Phillips and Don Cherry.
Starting as a drummer he slowly evolved as an inventive percussionist, well-known in Italy for his use of any kind of home tools as a musical instrument.
His solo albums are mainly jazz-rock oriented, mostly instrumentals and with Toni's percussions in evidence, but his production level has gone worse in later records, always in a more commercial way.

LP (up to 1978)
Toni Esposito (Rosso napoletano)
Numero Uno (ZSLN 55677)
1974
gatefold cover - later copies with single cover
Numero Uno/De Agostini (ZSLN 55677)
2018
single cover with 8-page insert - no.18 in the De Agostini "Prog Rock Italiano" series
Numero Uno/Sony Music (19439 85679 1)
2021
reissue of the 1974 LP - numbered issue with gatefold cover and red vinyl
Processione sul mare
Numero Uno (ZSLN 55686)
1976
single cover
Numero Uno/Sony Music (19439 85684 1)
2021
reissue of the 1976 LP - numbered issue with blue vinyl
Gente distratta
Numero Uno (ZPLN 43015)
1977
single cover
Numero Uno/Sony Music (19439 91456 1)
2021
reissue of the 1977 LP - numbered issue with and red vinyl
La banda del sole
Philips (6323 056)
1978
gatefold laminated cover with inner
Philips (811 001)
1984
reissue with single cover in the Successo series
RadiciMusic (RMR-401LP)
2015
reissue with gatefold cover - 300 numbered copies
All the above albums have been reissued on CD


VARIOUS ARTISTS COMPILATION ALBUMS
Trianon 75 - Domenica musica
(with Rosso napoletano)
RCA (TCM2-1178)
1975
2LP - gatefold cover - live album including Antonello Venditti, Mario Schiano, Perigeo, Rino Gaetano, Lucio Dalla, Stradaperta and others
Parco Lambro
(with L'alba nei quartieri)
Laboratorio (LB/LP 201)
1976
live recordings from the 1976 Parco Lambro festival - also features Sensations' Fix, Ricky Gianco, Area, Canzoniere del Lazio, Paolo Castaldi, Eugenio Finardi.
Stampa Alternativa (RP 02)
2005
CD reissue of the above with different mini LP cover - only sold with the book Area/Musica e rivoluzione by Gianpaolo Chiaric̣


SINGLES (with picture cover)
Processione sul mare
Mercato di stracci
Numero Uno (ZN 50347)
1976
both tracks from Processione sul mare

All the Toni Esposito albums are still easy to find and not expensive.
No counterfeits exist, the only LP to have a foreign release was Processione sul mare, issued in the USA with the title translated to Procession of the hierophants on the Peters label (no.PILPS 9012).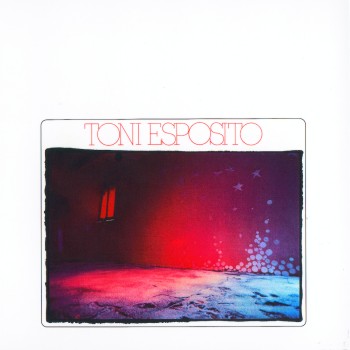 Toni Esposito (Rosso napoletano) - LP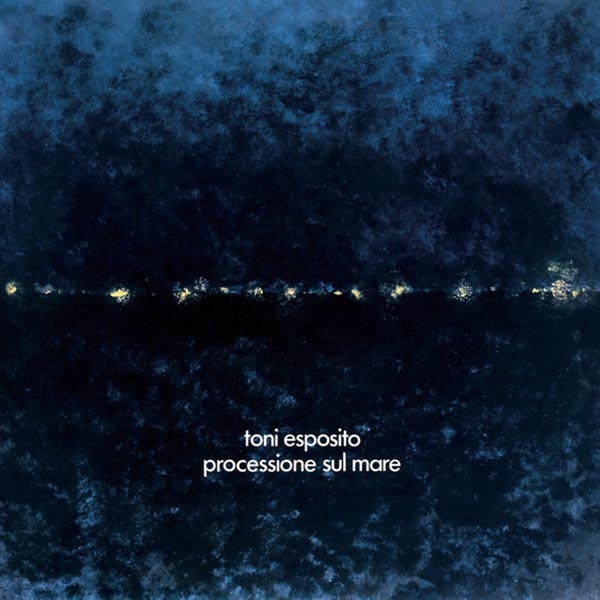 Processione sul mare - LP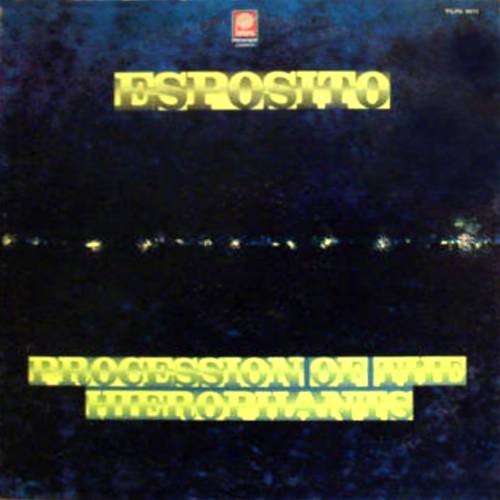 Procession of the hierophants - LP (USA)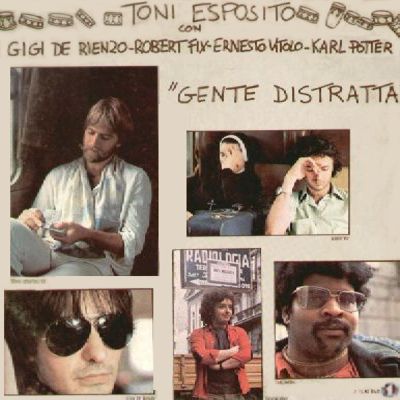 Gente distratta - LP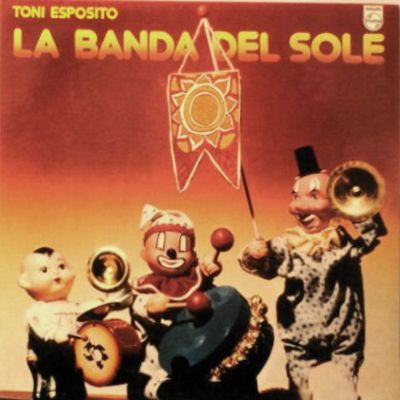 La banda del sole - LP