Artist

DUELLO MADRE

Marco Zoccheddu (guitar, vocals)
Pippo Trentin (sax, flute)
Bob Callero (bass)
Franco "Dede" Loprevite (drums, percussion)

Like Cincinnato even Duello Madre, from Genova, only released a jazz-oriented album with just a single vocal track (probably the most convincing one on the LP), issued in 1973 on Produttori Associati.
In the line-up Marco Zoccheddu from Nuova Idea and Osage Tribe, Bob Callero also from Osage Tribe and drummer Dede Loprevite from Circus 2000, along with sax and flute player Pippo Trentin, and the great musicianship of the four-piece is evident throughout the album.
Aquile blu, with uncredited vocals (probably by guitarist Zoccheddu) and nice sax solos is the best track, and Momento has a nice hypnotic bass pattern, but the long instrumental tracks can be a bit monotonous at times.
After the band split the bass player Callero went to Il Volo, and drummer Loprevite played in Nova.

LP
Duello Madre
Produttori Associati (PA/LP 47)
1973
gatefold cover with inner
BTF/Vinyl Magic (VMLP 128)
2010
reissue of the 1973 LP with gatefold cover and inner - reissued in 2020 on red vinyl and in 2022 on clear vinyl


CD
Duello Madre
Mellow (MMP 180)
1993
reissue of 1973 album
BTF/Vinyl Magic (VM 128CD)
2008
as above with mini-LP gatefold cover

The original issue on Produttori Associati label has a gatefold fantasy cover, containing a blue inner with lyrics (only a track has vocals) and credits. No foreign reissues or counterfeits exist.
The album was first reissued on vinyl in 2010 by BTF, that also released a limited 26 numbered copies pressing on yellow/black splattered vinyl, then in 2020 on red and 2022 on clear vinyl.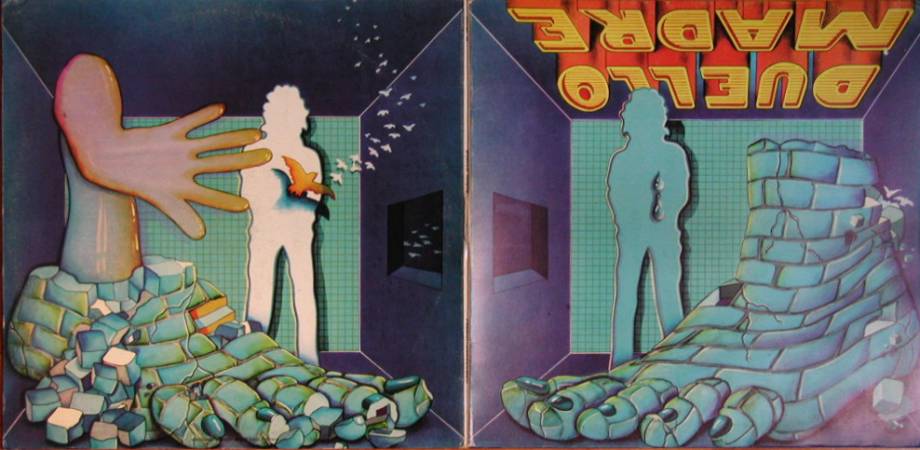 Duello Madre - gatefold cover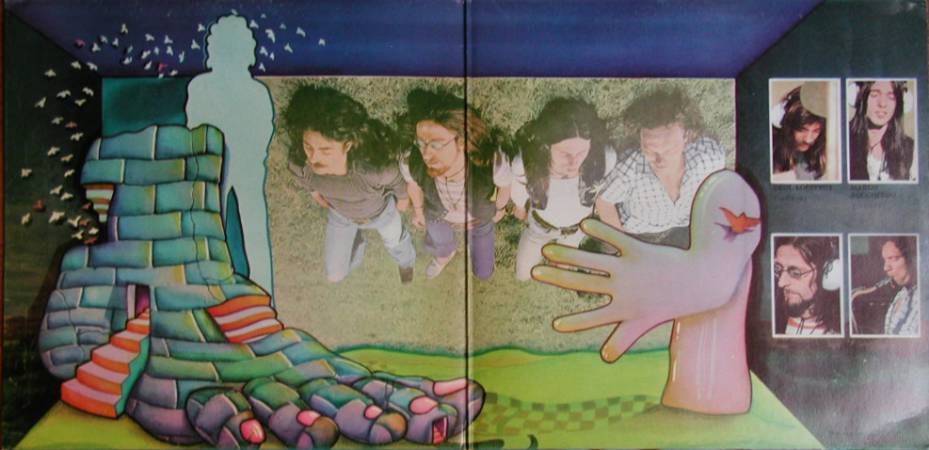 Duello Madre - inner gatefold