Artist

IL VOLO

Alberto Radius (guitar, vocals)
Mario Lavezzi (guitar, mandolin, vocals)
Vince Tempera (keyboards)
Gabriele Lorenzi (keyboards)
Bob Callero (bass)
Gianni Dall'Aglio (drums, percussion, vocals)

Usually described as a "supergroup", Il Volo was a studio band formed by very popular musicians all coming from famous bands: Alberto Radius and Gabriele Lorenzi from Formula Tre, Mario Lavezzi from Flora Fauna Cemento and Camaleonti, Bob Callero from Osage Tribe and Duello Madre, Gianni Dall'Aglio from Ribelli, along with composer Vince Tempera who also had his own band Pleasure Machine.
With such a pedigree it's obvious that both albums are very well played, and enjoyable but not memorable, lacking originality.
An obvious similarity with Formula Tre is evident, along with a certain jazz-rock feel present throughout both albums, whose only distinctive element is the voice, almost missing in the second (all instrumental except Essere).
After the second album Callero (who was photographed from behind on the first LP cover, hiding under the nickname Olov) was replaced for a short time by Michele Seffer ex-Era di Acquario, then the group broke up.

LP
Il Volo
Numero Uno (DZSLN 55667)
1974
gatefold cover
Sony (88883 70168 1)
2013
as above
Sony Music/BMG (88985 36521 1)
2017
new remastered reissue with gatefold cover
Numero Uno/De Agostini (DZSLN 55667)
2018
gatefold cover with 8-page insert - no.24 in the De Agostini "Prog Rock Italiano" series
Essere o non essere?
Numero Uno (DZSLN 55679)
1975
gatefold laminated cover


CD
Essere o non essere?
Numero Uno/BMG (ND 74119)
1989
reissue of 1975 album - now deleted
also available as part of the limited 5-CD box set Rock progressivo italiano (RCA ND 74116-5)
BMG (82876-63030-2)
2004
as above with mini gatefold cover - now deleted
Sony/BMG (82876-63030-2)
2011
as above
Il Volo
Numero Uno/BMG (ND 74682)
1990
reissue of 1974 album - now deleted
BMG (82876-54413-2)
2003
as above with mini gatefold cover - now deleted
Sony/BMG (88697-9000?-2)
2011
as above
Gruppo Ed.L'Espresso (20)
2015
as above with mini-LP gatefold cover – no.20 in the "Progressive Rock Italiano" series


PARTECIPAZIONI A RACCOLTE DI ARTISTI VARI
Quelli della Numero Uno
(with Il calore umano e La canzone del nostro tempo)
Numero Uno (CFD 01080-10)
1999
10 CD - box set with tracks from singles and albums


PROMO-ONLY AND JUKEBOX SINGLES (with blank covers)
Il calore umano
Numero Uno (JBZN 50331)
1974
jukebox single, backed with Premiata Forneria Marconi - Four holes in the ground
Come una zanzara
Numero Uno (JBZN 50336)
1974
jukebox single, backed with Oscar Prudente - Infinite fortune
Gente in amore
Medio Oriente 249.000 tutto compreso
Numero Uno (ZN 50339)
1975
promotional single, never commercially released

Both LP's are easy to find in Italy, printed in large quantities as most Numero Uno releases. Both have gatefold covers, the second one being laminated.
An odd release of the first album which has been reported, is a totally instrumental version, issued with the same cover as the original though it contains in the inner gatefold the text "versione strumentale" on blue background. Catalogue number is the same. This record is apparently very rare, having probably been released only for promotional distribution.
No counterfeits exist, but both albums have been printed at the time in Germany by Hansa/Ariola with single sleeves, Canada by RCA (nos.KPL1-0094 and KPL1- 0103), and later in Japan (King K22P112, in both gatefold and single cover, and K22P152). Also on RCA there are a Spanish (cat.no. SPL1-9153 - gatefold cover) and Venezuelan issue (single cover) of the first album.
Il Volo also exixts in a later Korean issue (Si-Wan SRML 1011) with gatefold cover.
The debut album had its first Italian vinyl reissue in 2013.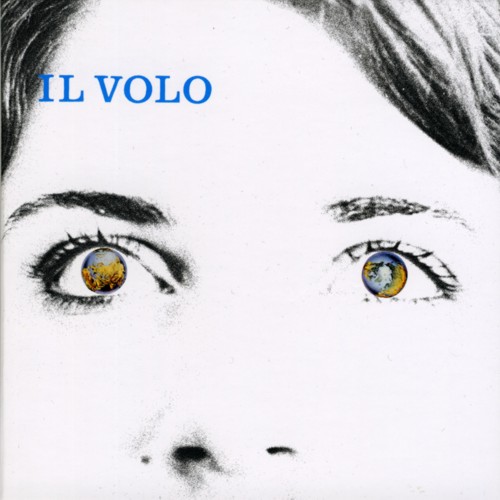 Il Volo - LP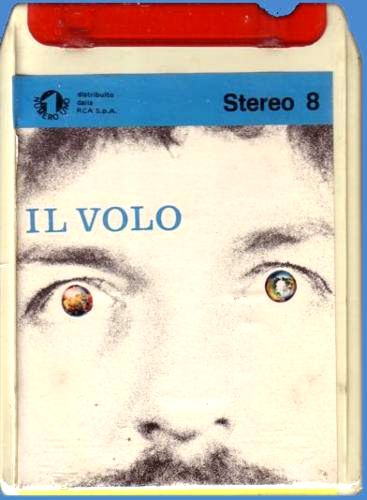 Il Volo - 8-track cartridge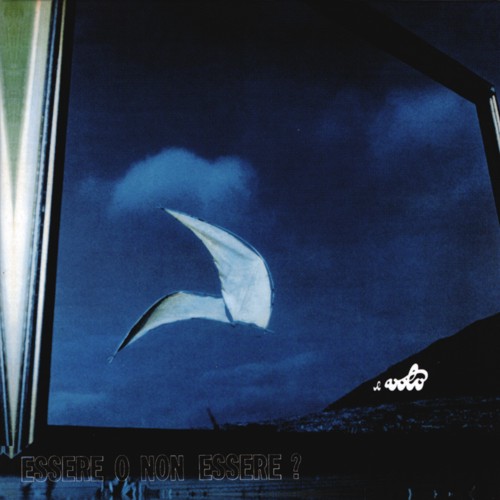 Essere o non essere? - LP

Thanks to Oscar Larizza, Guilherme Tofani and Corrado Donati di Mondocafe, Mauro Degrassi, Marco Risadelli, for some pictures and information in this page