Artist

ERA DI ACQUARIO

Michele Seffer (vocals, guitar, bass)
Angelo Giordano (flute, sax, vocals)
Pippo Cataldo (drums, percussion, vocals)

A trio from Palermo, one of the few important bands to come from Sicily, Era di Acquario's debut was with a single, Geraldine having a rather hard sound with a strong bass to the fore. The group had a three-piece line-up, with guitar, bass and drums in the same style as many important foreign power trios. The group included at the time Gianni Garofalo (guitar, flute) later replaced by Angelo Giordano.
In the second single, Hold on is an English-sung mainstream rock track, while Campagne siciliane is a sweet ballad built on flute and 12-string guitar.
Their album, issued in 1973, despite the title Antologia was not a compilation of already issued tracks (bar two songs that had already appeared on single). The album can be disappointing for the prog fans as it's mainly based on acoustic guitar and flute creating soft atmospheres. It's likely that the album was recorded and played by Seffer alone, as demonstrated by his picture being the only one on the back cover.
The 10 tracks are short (total time is around 29 minutes) and the only exceptions to the band's style are the faster Padre mio and the already mentioned Geraldine, with a rockier sound and New Trolls-like falsetto vocals.
A very active live band, which took part in many important festivals, Era di Acquario had a second album ready to release, with a new four-piece line up, when their first came out, but this never appeared. The line-up included, along with Seffer and Giordano, drummer Claudio Agostini and bass players Lino Chiappetta and later Claudio Rego.
Now relocated to Rome, Michele Seffer briefly played with Il Volo after their second album, and is credited as composer and arranger on some 70's singles by Alcatraz, Hansel & Gretel, I Teppisti dei Sogni and others, but it's unclear whether he was in these bands also as a musician or not. His presence in the group Babilonia (or Babylonia, as in one of their singles) is certain.
He sadly died in 2006.

LP
Antologia
RCA (PSL 10565)
1973
matt single cover


CD
Antologia
Vinyl Magic/BMG (74321 26547-2)
1995
reissue of 1973 album - now deleted
BMG (74321-98286-2)
2003
as above with mini LP cover
Sony/BMG (88697-89993-2)
2011
as above

VARIOUS ARTISTS COMPILATIONS

Un disco per l'estate 1972
(with Geraldine)
CGD (FG 5106)
1972
compilation with 15 songs from the 1972 edition of the Un Disco per l'Estate contest - different version to the single

SINGLES (with picture sleeve)

Geraldine
Arabesque
RCA (PM 3650)
1972
side A also on Antologia
Hold on
Campagne siciliane
RCA (PM 3686)
1972
side B also on Antologia

PROMOTIONAL AND JUKEBOX SINGLES

Geraldine
RCA (EM 50)
1972
33rpm EP including excerpts from 10 singles - colour cover

Antologia is a very rare album, housed in a rather poor rough cardboard black/silver single cover.
The album has never been counterfeited nor issued abroad.
Michele Seffer also played with the group Babylonia, which released three singles: Tarantarock/Vesuvio (credited to Babilonia - Blue Dog CD 4517), Hotel delle stelle/Indianapolis (RCA TPBO-1176 - year 1975) and Tom/Mamma che bello (RCA TPBO-1212 - year 1976). Among the songwriters Angelo Giardinelli from Panna Fredda. Another name he used for his career is Zeffer, under this nickname he had a single out in 1981, Washington/Stereo Venezia, on It (ZBT-7211) written with Gaio Chiocchio from Pierrot Lunaire.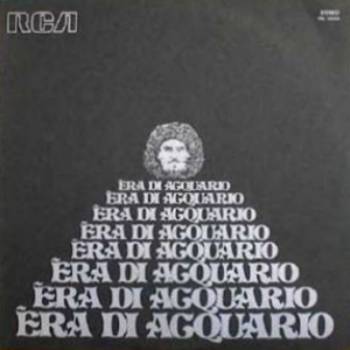 Antologia - LP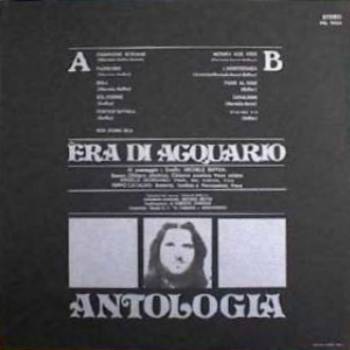 Antologia - back cover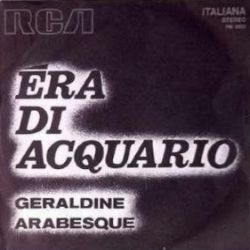 Geraldine - 7" single cover
Hold on - 7" single cover



Click on pictures to enlarge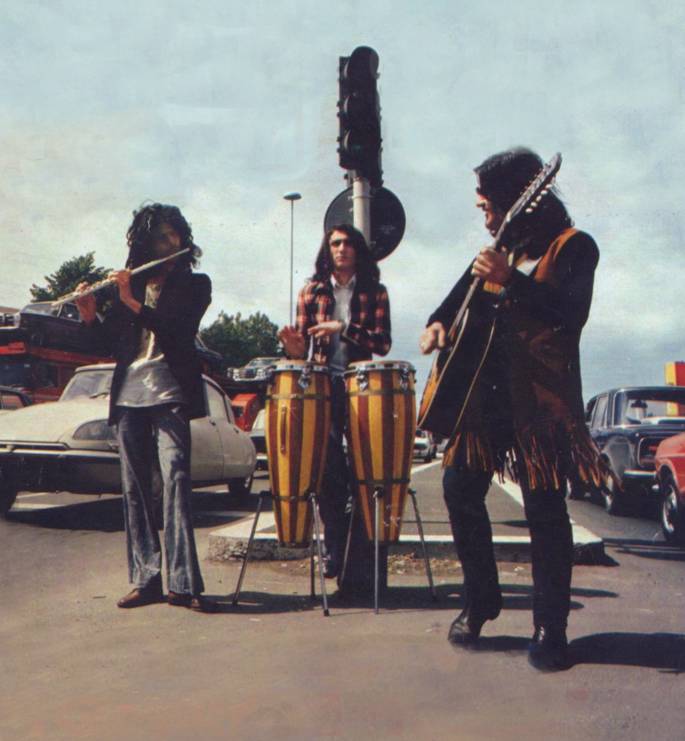 Era di Acquario - promotional photos 1972
(from "Ciao 2001" magazine - June 1972)

Thanks to Fabio Besani and Alessandro Cumbo for pictures and information.